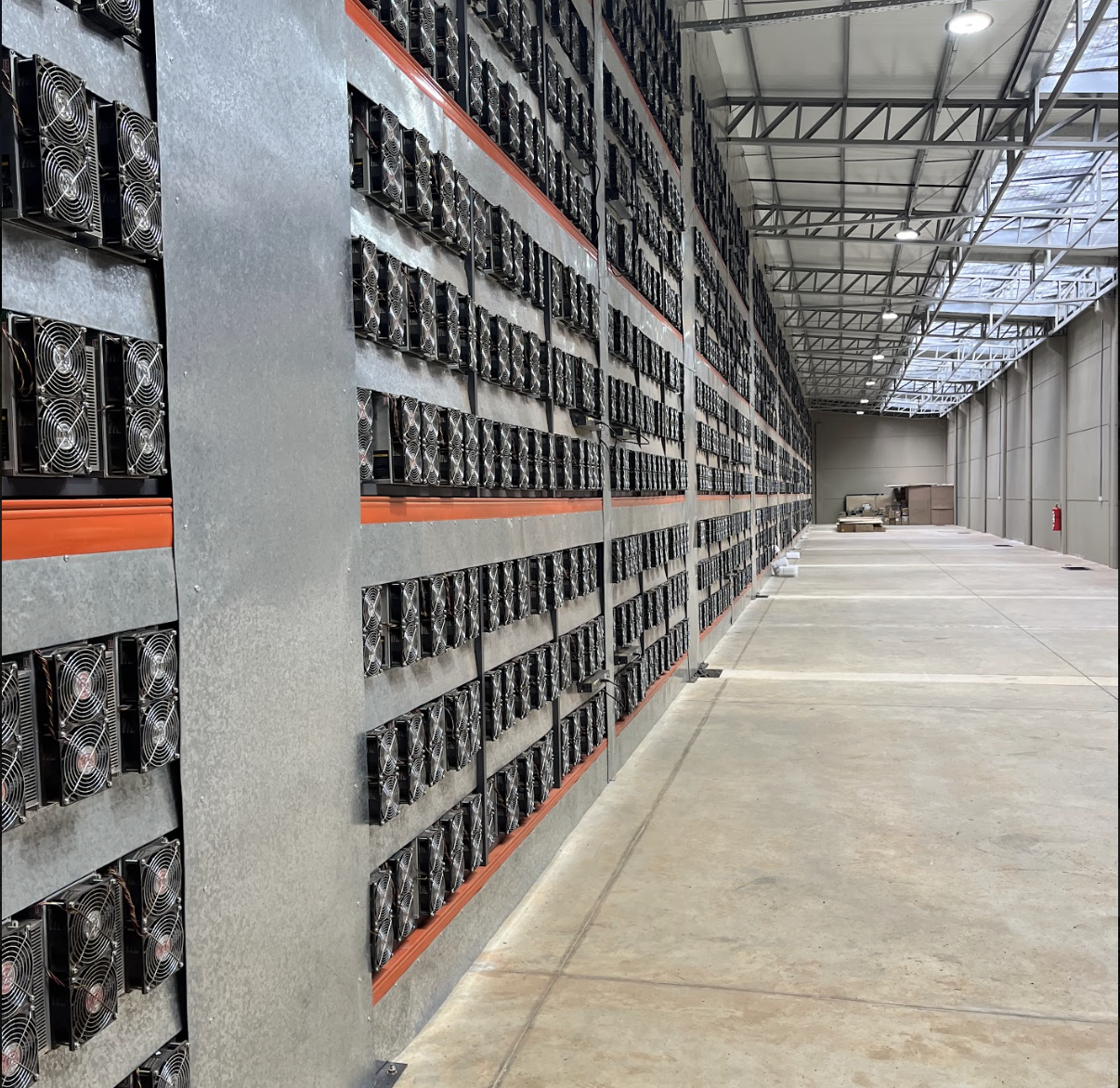 Hashrate Index Roundup (February 26, 2023)
Hashprice is falling, hashrate is whipsawing, and the inscription spree is cooling.
Happy Sunday, y'all!
Looks like we're back in ramen mode, folks.
A hefty difficulty adjustment on Friday pushed hashprice back below $70/PH/day for the first time in a month and a half. This difficulty adjustment was a response to the substantial growth in Bitcoin's hashrate we witnessed in February – growth which is quickly receding.
Adding further pressure to hashprice, Bitcoin's price is down on the week, and hashprice is getting squeezed from yet another angle too: falling transaction fees.
Per analysis from Data Always, the inscription spree is slowing down. Last week, inscriptions only brought in $186,000 in on-chain transaction fee revenue, compared to $568,000 the week prior (this does not include out-of-band payments for inscriptions).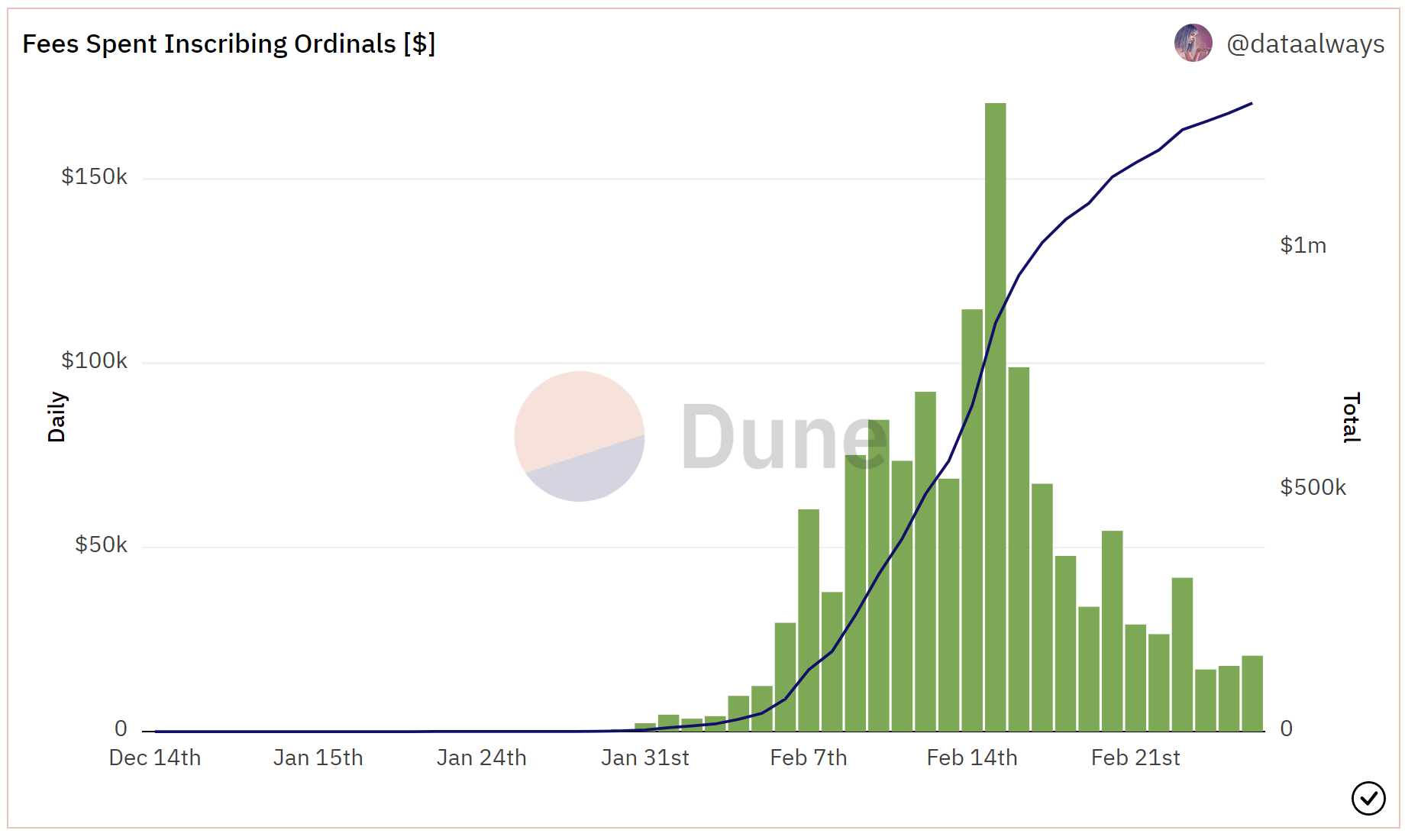 Bitcoin Mining News
Mining Market TLDR (Change from Prior Week)
Hashprice: $68.98/PH/day (-14.53%) | 0.00297210 BTC/PH/day (-8.84%)
Hashrate: 292 EH/s (-9.60%)
Difficulty: 43.05 T (+9.95%)
---
Sponsored by Luxor
Luxor's Antminer firmware is nearly here. LuxOS provides all of the finetuning miners have come to love from custom firmware and more. Wanted to test it out? You can join the waitlist here.
Hashprice Index (February 26, 2023)
Bitcoin's hashprice is back below $70/PH/day for the first time since January 12.
Bitcoin's price slipped below $24k throughout the week, which caused hashprice to fall below $80/PH/day by the middle of the week. Friday's positive difficulty adjustment, though, did the most damage to hashprice. The adjustment drove hashprice down by 9.1%.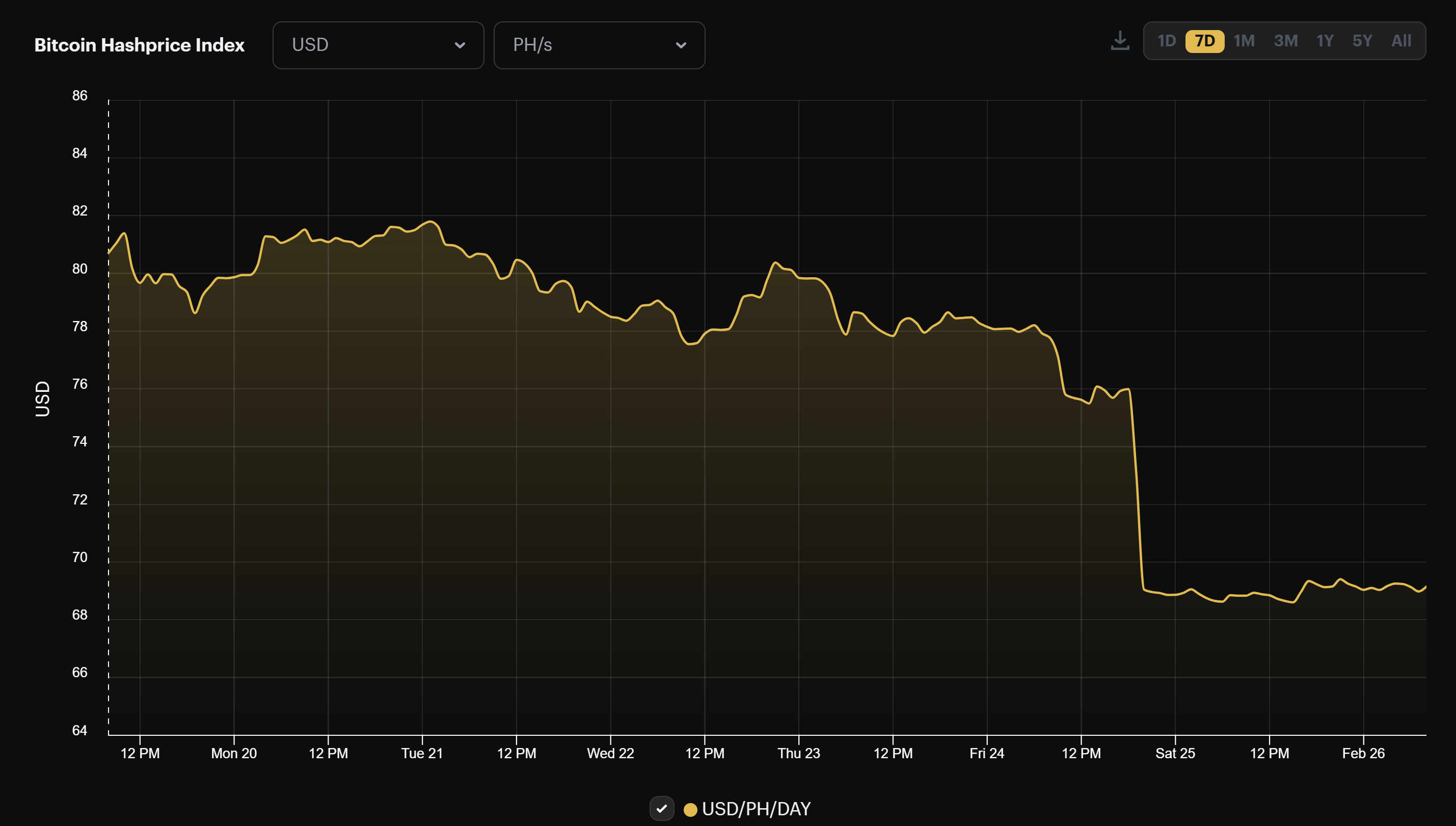 📈
BITCOIN MINING DIFFICULTY
On Friday, Bitcoin's mining difficulty hit an all-time high, rising 9.95% to 43.05 T. This makes it the third largest difficulty adjustment year-over-year.
The adjustment came after Bitcoin's hashrate grew a staggering 19% from 271 EH/s to 324 EH/s between February 6 and February 19. After peaking at the 324 EH/s all-time high on the 19th, Bitcoin's hashrate fell 10% last week to 292 EH/s.
With hashrate whipsawing the way it is, it's probable that we'll see a negative adjustment next go-around. We're only 10% into the current epoch, but miners are producing blocks at 11 minutes and 21 seconds on average.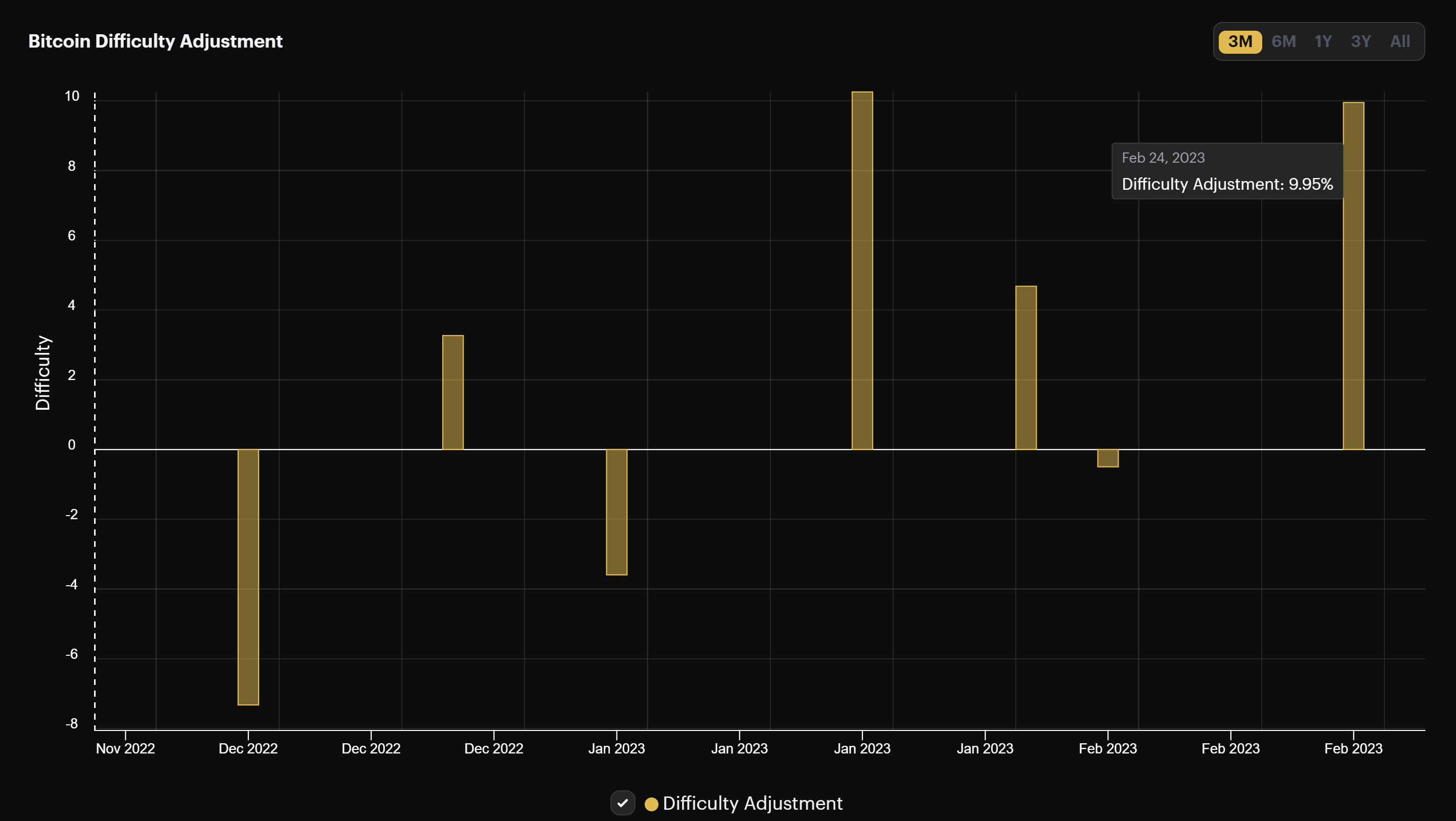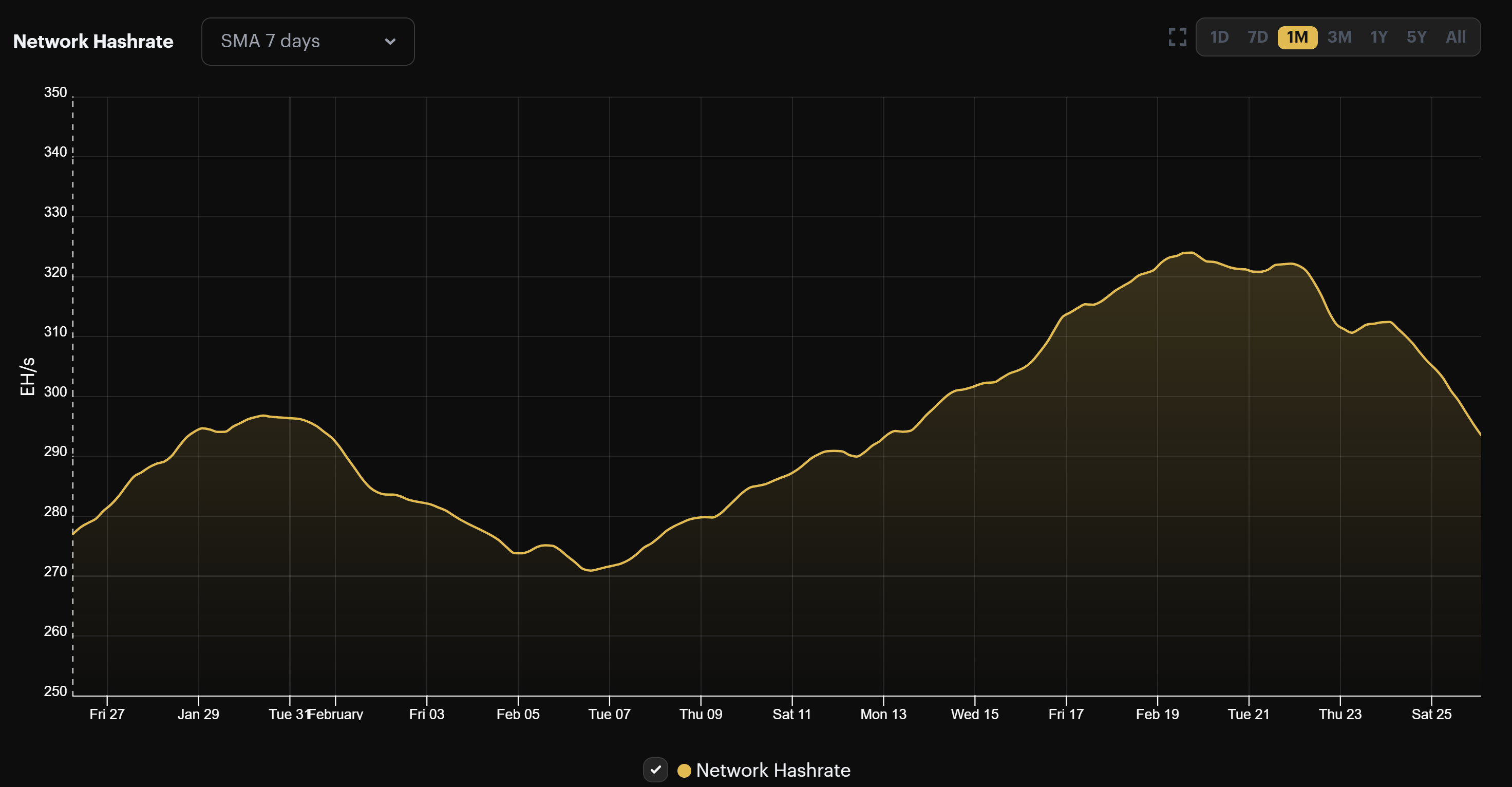 Bitcoin Mining ASIC Price Index (February 26, 2023)
ASIC prices continue to recover. New-gen rig prices have been on the rise for 5 weeks in a row, and mid-gen rigs have been on the rise for 4 weeks in a row.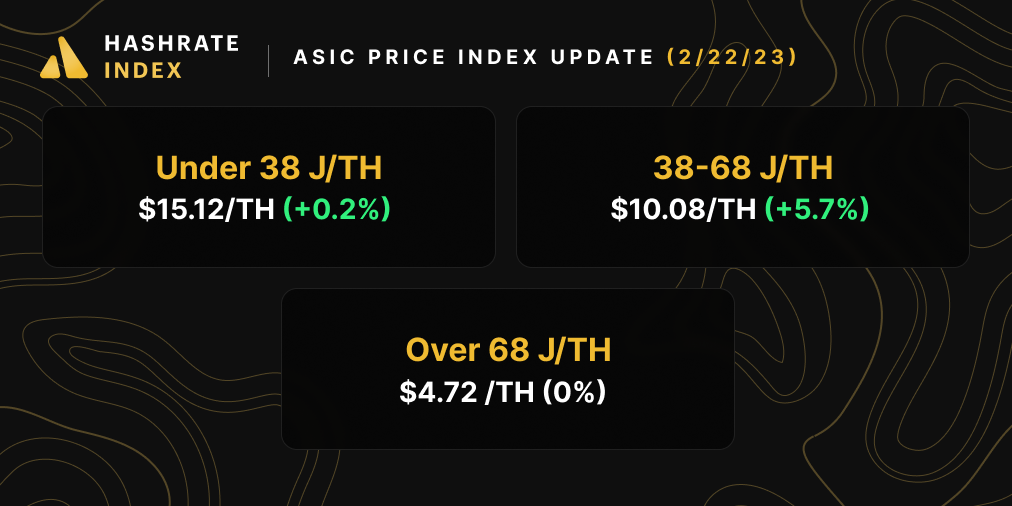 💰
BITCOIN MINING PROFITABILITY
When hashing at $0.07/kWh power cost, here are the current bitcoin mining profitability specs for popular mining rigs:
Antminer S19 XP (140 TH/s): $4.6
Whatsminer M50S+ (114 TH/s): $3.9
Antminer S19j Pro (104 TH/s): $2.0
Whatsminer M30s++ (112 TH/s): $1.9
Antminer S19 (95 TH/s): $1.1
Whatsminer M30s (86 TH/s): $0.5
Antminer S17 Pro (53 TH/s): $0.1
Bitcoin Mining Stocks (February 26, 2023)
With Bitcoin's price falling over the week, Bitcoin mining stocks fell significantly. Our Crypto Mining Stock Index declined by 12.3%.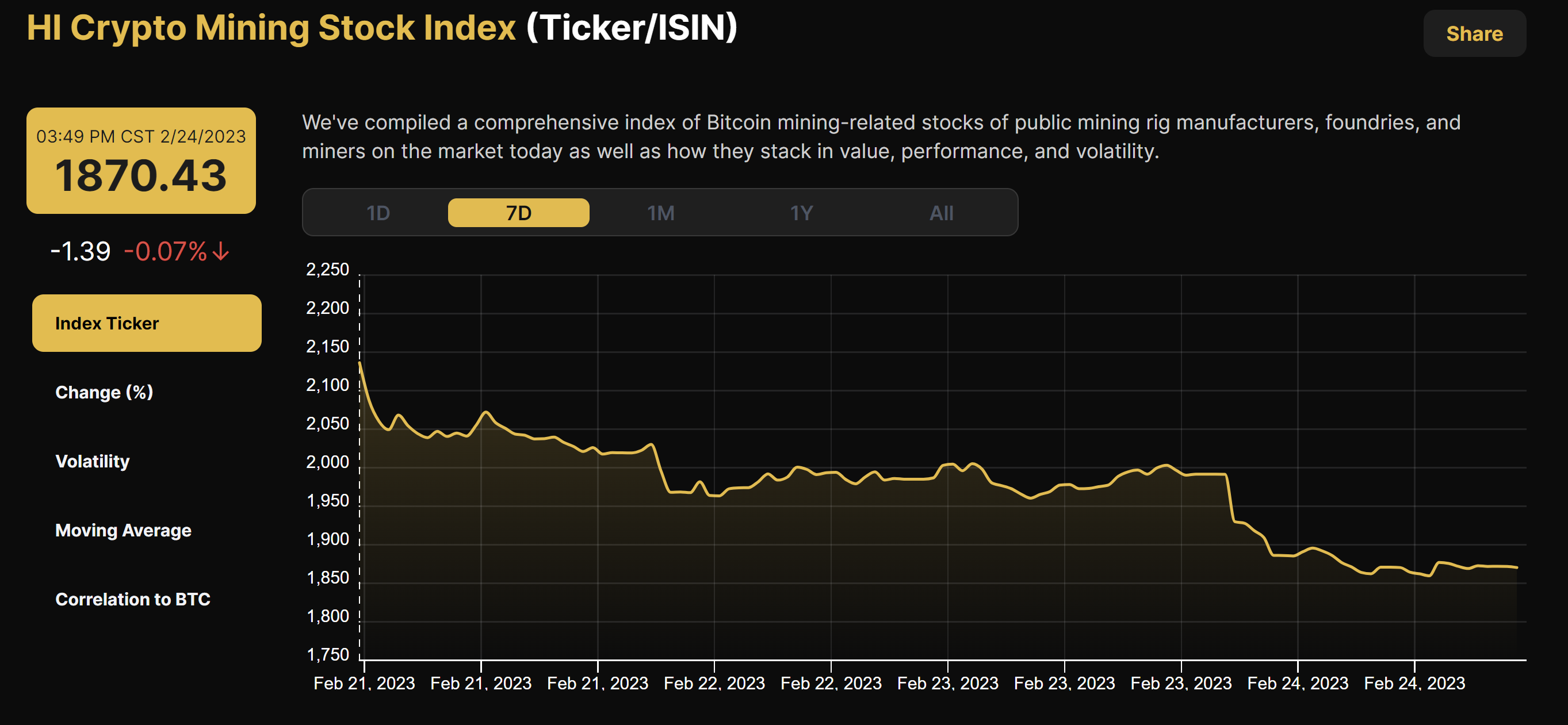 Week-over-week performance of popular Bitcoin mining stocks:
RIOT (-7.41%)
HUT (-14.66%)
BITF (-12.15%)
HIVE (-19.58%)
MARA (-10.11%)
CLSK (-19.83%)
ARBK (-9.84%)
IREN (-33.33%)
New From Hashrate Index
Bitcoin Mining Around the World: Iceland
Thanks to its massive amounts of stranded hydro and geothermal energy, Iceland has become one of Europe's last bitcoin mining refuges. But what else defines the bitcoin mining industry on this volcanic island?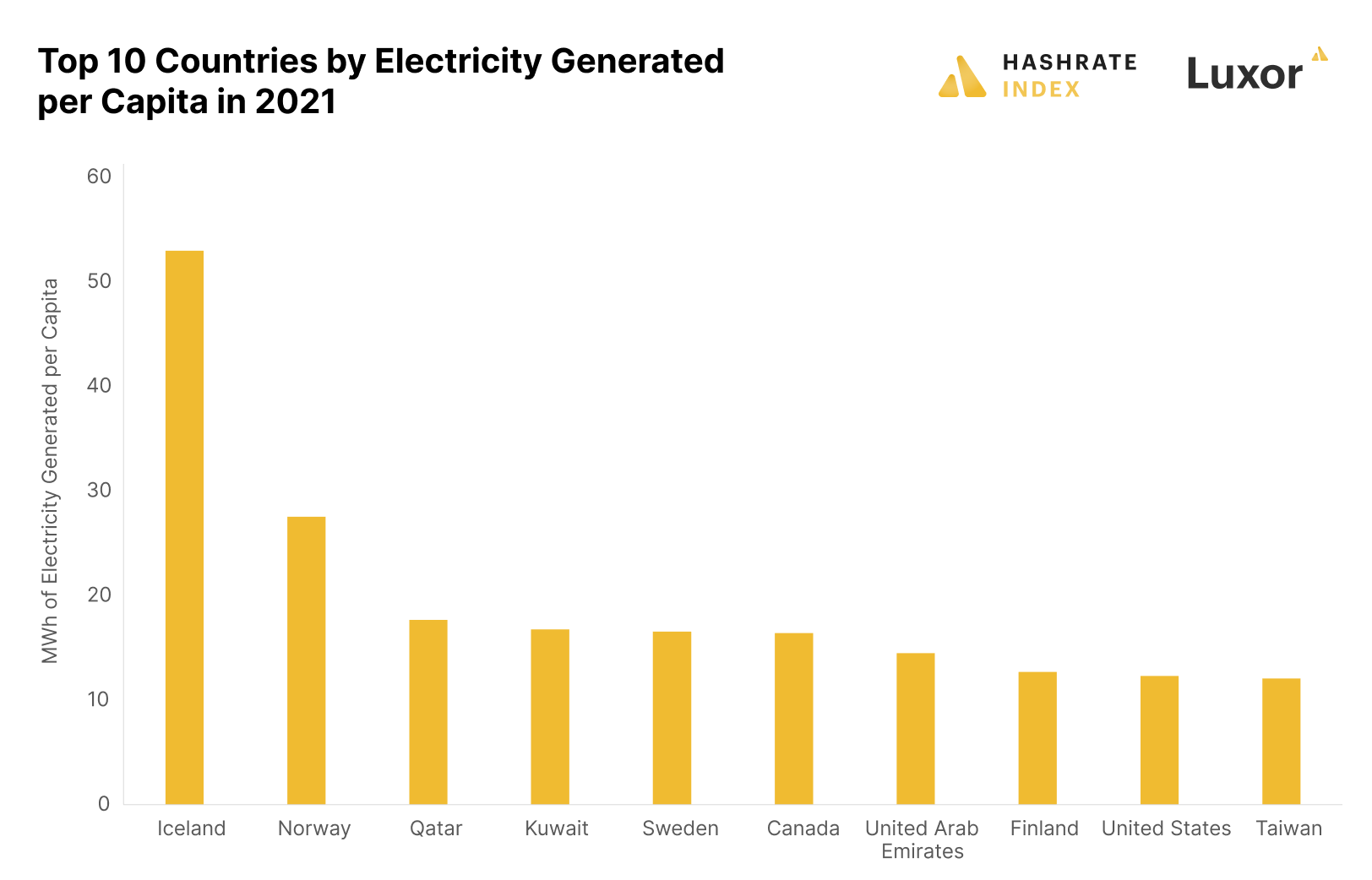 Analyzing the Competetive Structure of the Bitcoin Mining Industry
Bitcoin mining is one of the most fragmented industries in the world, consisting of thousands of players worldwide ruthlessly competing for scarce block rewards. Still, a recent consolidation trend has led some to wonder whether bitcoin mining will remain decentralized or follow the destiny of many other industries consolidating into oligopolies or monopolies.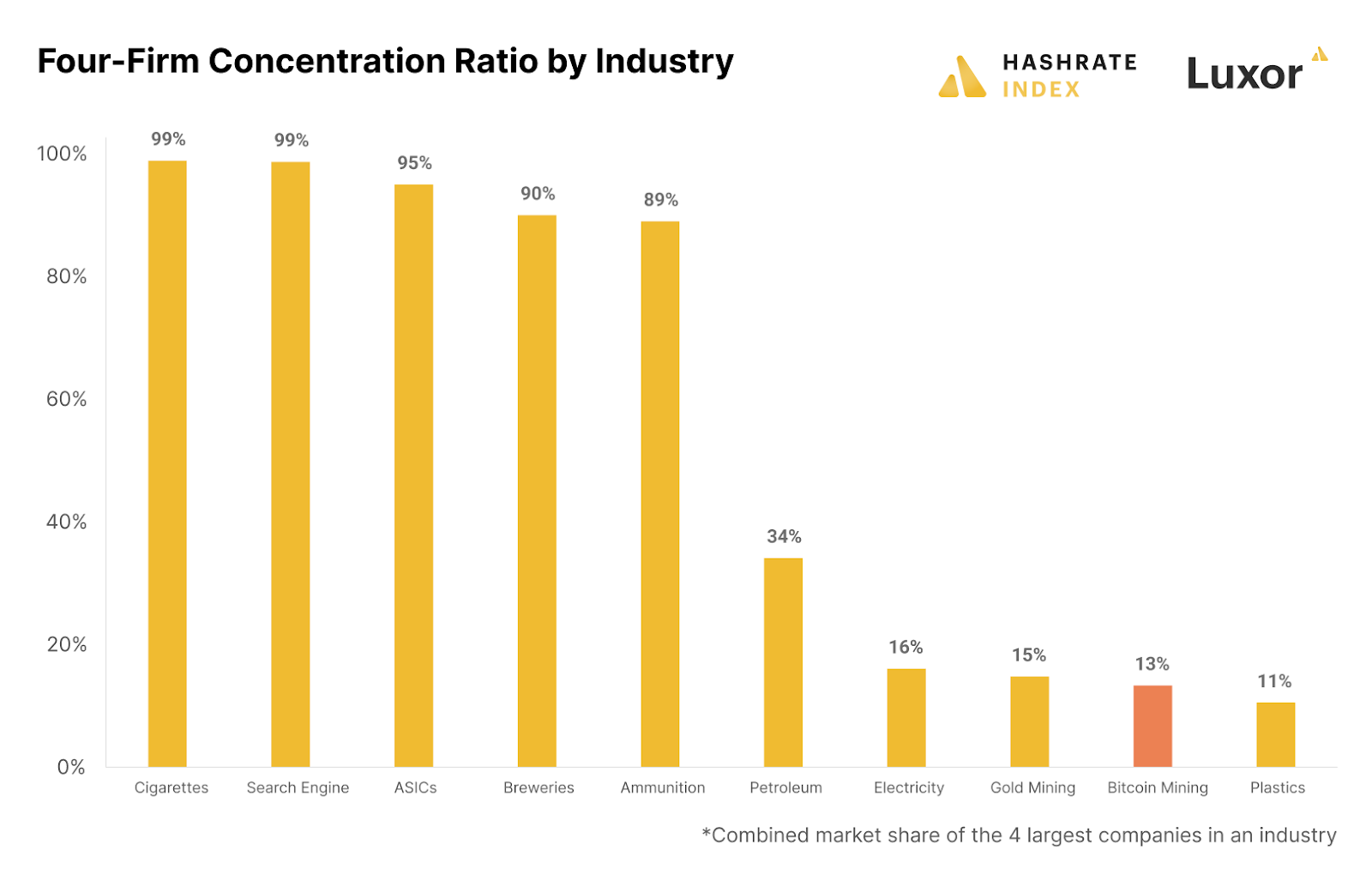 Hashrate Index Newsletter
Join the newsletter to receive the latest updates in your inbox.
---