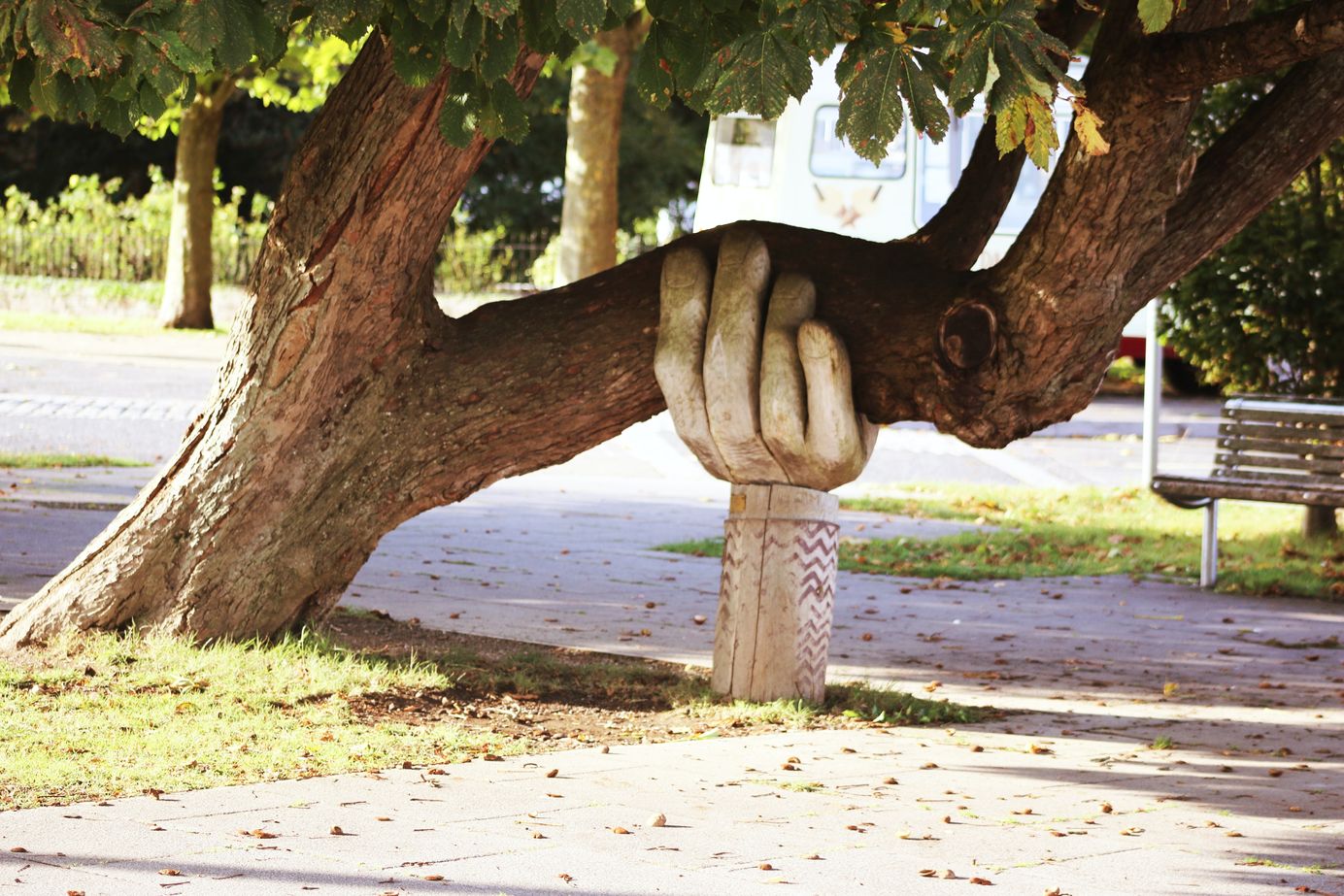 Hashrate Index Roundup (December 4, 2022)
We're due for a sizeable negative difficulty adjustment tomorrow, which will give a much needed boost to hashprice.
Happy Sunday, y'all!
Lots of folks are searching and calling for the bottom of the bear market. No doubt, it's been a brutal quarter. New-gen ASIC prices are at all-time low valuations and hashprice is in all-time low territory. Certain public Bitcoin miners are down as much as 98%, others are defaulting on their ASIC financing loans, and bankruptcies are looming.
Certainly smells like desperation. At the very least, we look like we're getting close to the bottom, but we don't know for sure. What we do know is that miners who are higher up the cost ladder are starting to shut off, and we've got a negative difficulty adjustment on deck to show for it.
This adjustment, forecasted to be 6-to-8%, should hit tomorrow, and it comes after Bitcoin's 7-day average hashrate has fallen 8.4% in a month and 4.6% since the current difficulty epoch began.
It'll be a breath of fresh air, but this adjustment won't be salvation – just a stopgap in the ever-upward progression of Bitcoin's hashrate.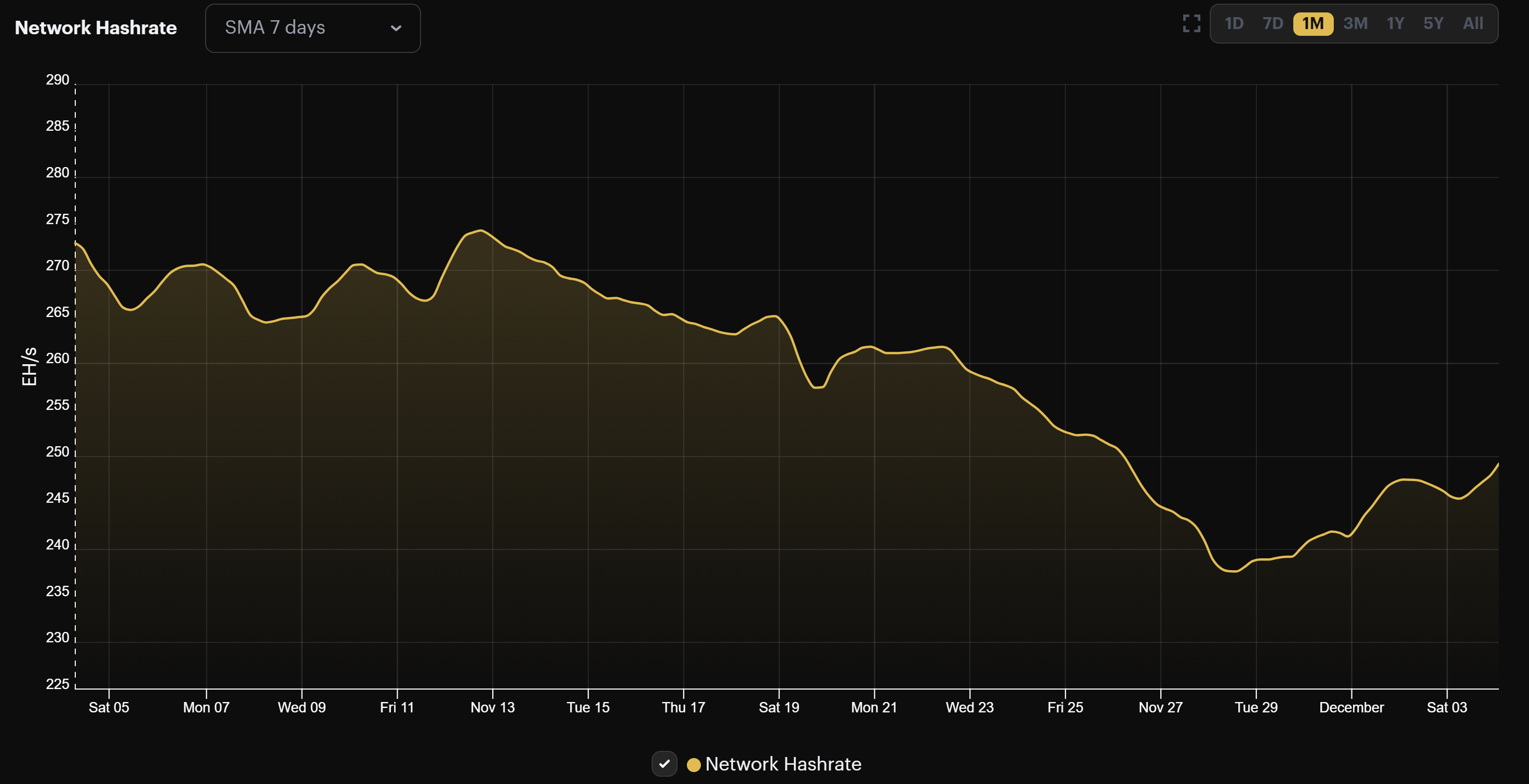 Mining Market TLDR (Change from Prior Week)
Hashprice: $58.92/PH/day (+2.3%) | 0.00347541 BTC/PH/day (-0.02%)
Hashrate: 251 EH/s (+2.9%)
Difficulty: 36.95 T (0%)
---
Sponsored by Luxor

Hashprice Index (December 4, 2022)
Bitcoin's USD hashprice is slightly up on the week to $58.92/PH/day thanks entirely to Bitcoin's price rally.
BTC denominated hashprice, however, is down by a negligible degree. Reason being, the mempool is calming down, so transaction fees are making up a slimmer slice of total block rewards. But again, the difference is not too stark, and transaction fees are still a greater percentage of block rewards than we've been accustomed to over the past year (2.14% in the past 24 hours).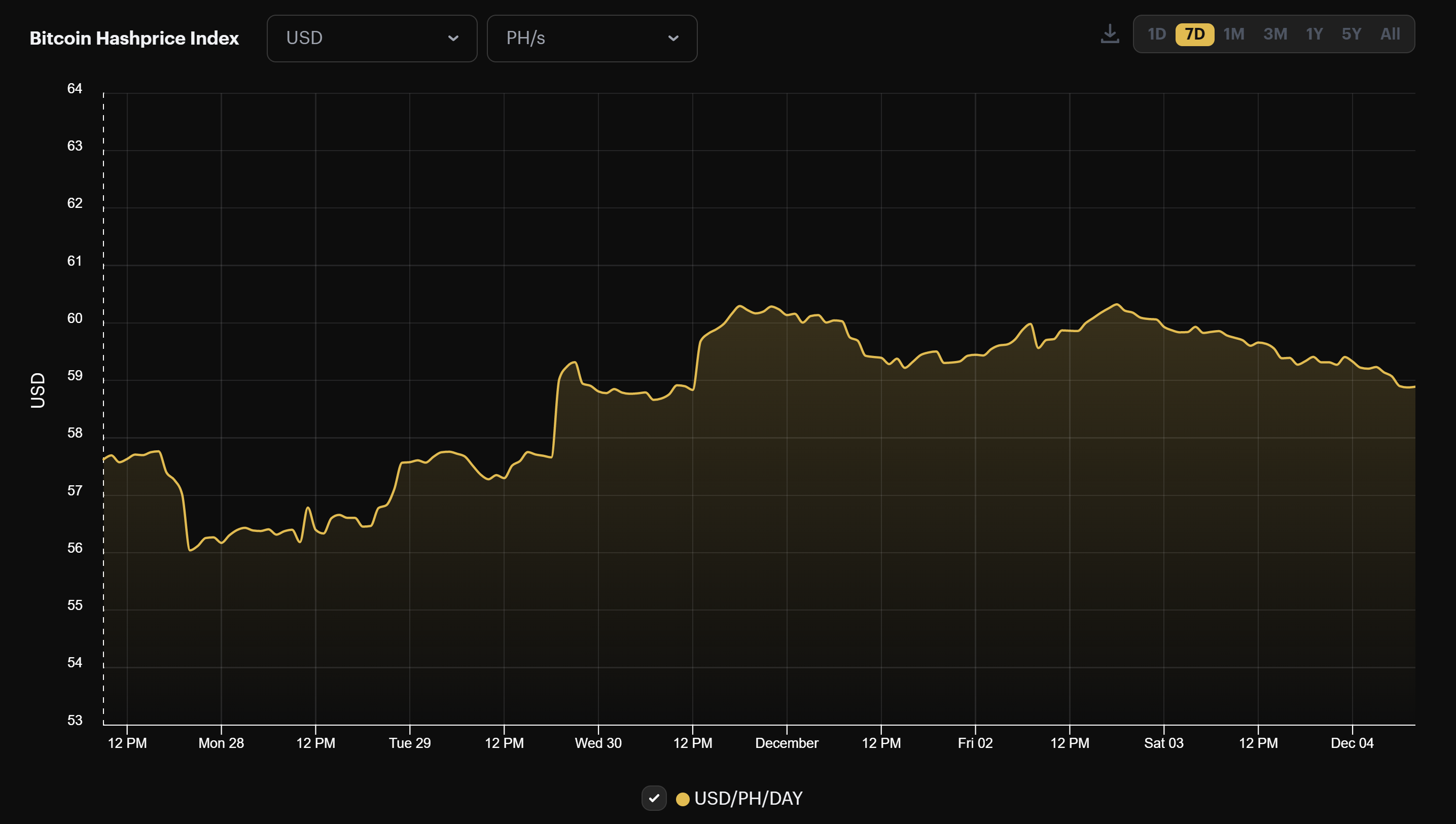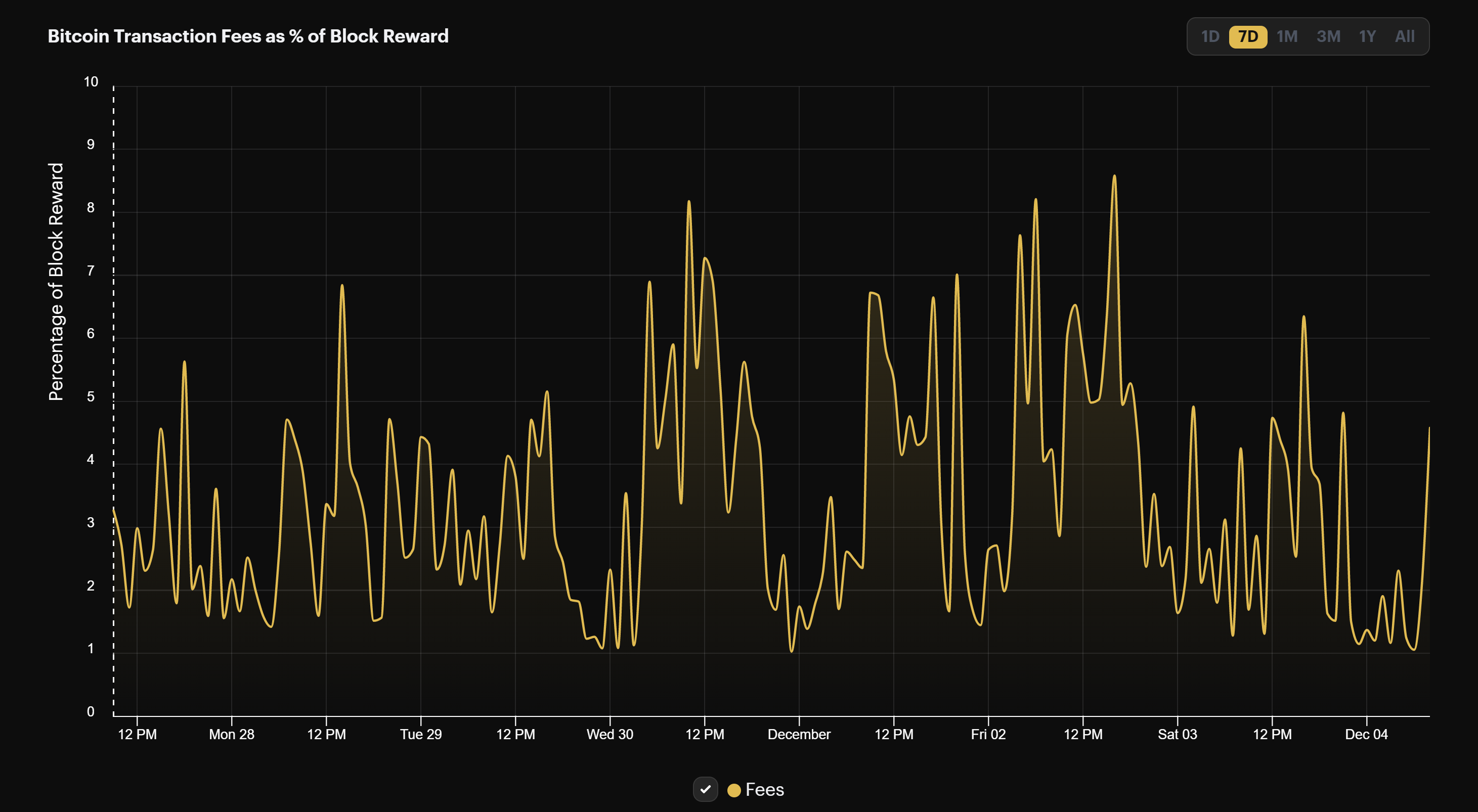 Bitcoin Mining ASIC Price Index (December 4, 2022)
Bitcoin mining ASICs of all calibers continue to trend lower amid the hostile hashprice environment.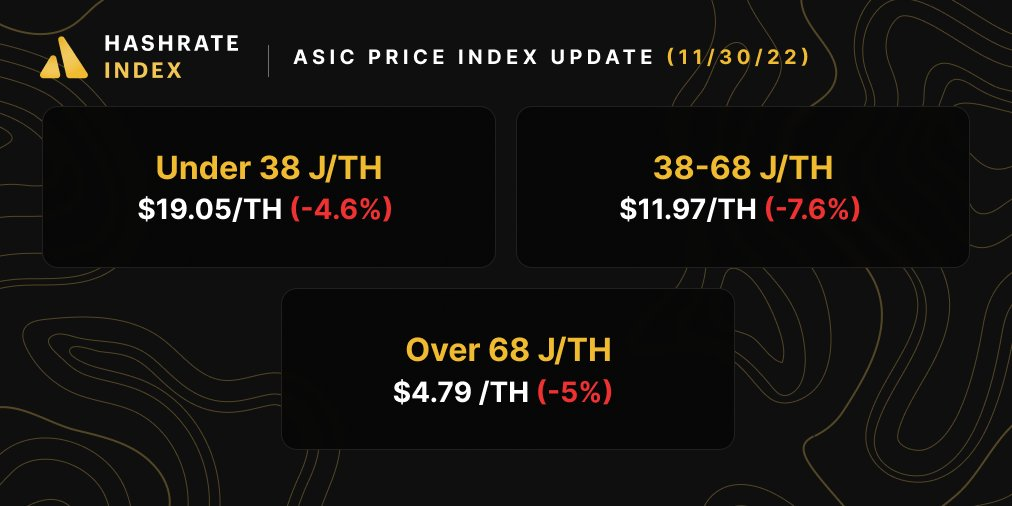 For miners with any dry powder left, the ASIC market bottom is of paramount importance to position for the next up market. We're starting to see factory-new new-gen ASICs sell for as low as $13 and $15/TH on Luxor's ASIC Brokerage Desk.
Seem like sweet deals, but sentiment indicates that we've could have some better firesales waiting in the future. We ran a poll on Twitter last week and the majority of respondents think that the bottom for ASICs will come in around $5-10/TH.
💰
BITCOIN MINING PROFITABILITY
When hashing at $0.07/kWh power cost, here are the current bitcoin mining profitability specs for popular mining rigs:
Antminer S19 XP (140 TH/s): $3.2
Whatsminer M50 (114 TH/s): $1.2
Antminer S19j Pro (104 TH/s): $1.0
Whatsminer M30s++ (112 TH/s): $0.8
Antminer S19 (95 TH/s): $0.2
Whatsminer M30s (86 TH/s): -$0.4
Antminer S17 (56 TH/s): $-0.9
Whatsminer M20s (68 TH/S): $-1.6
Bitcoin Mining Stocks (December 4, 2022)
Bitcoin mining stocks had a tiny relief rally last week on the back of Bitcoin's own price rise. Our Crypto Mining Stock Index rose by a slight 1.5%.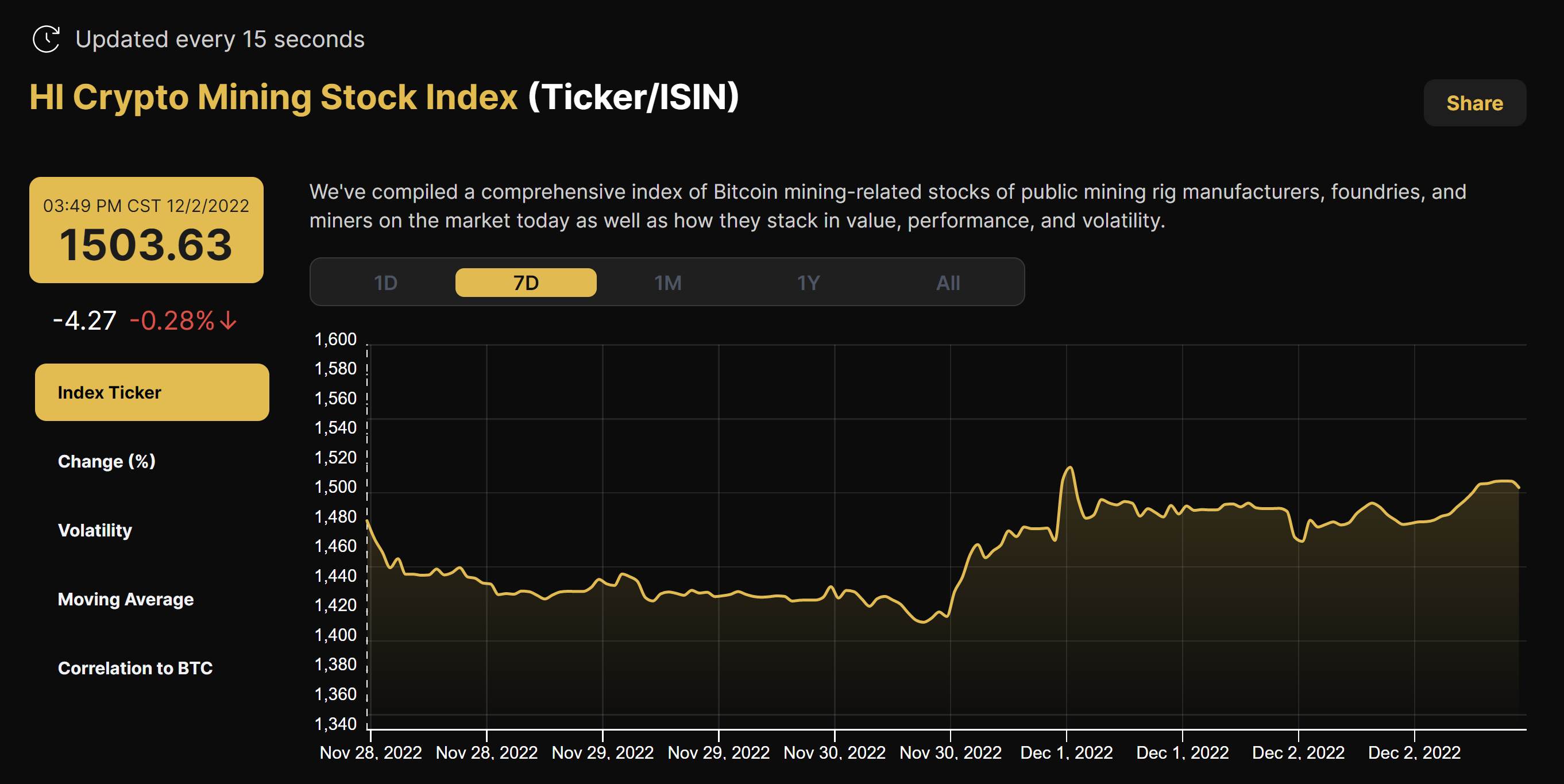 2022 has been a brutal on Bitcoin mining stocks, and Q4 has been the most brutal quarter yet with hashprice and ASIC prices at all-time lows.
Some miners, like Core Scientific, Stronghold, Greenidge, and Argo, are trading below $1 a share and as such are at risk of a NASDAQ delisting. All four of those miners have the highest debt-to-equity ratio of the public miner bunch, while Core Scientific is on the brink of bankruptcy.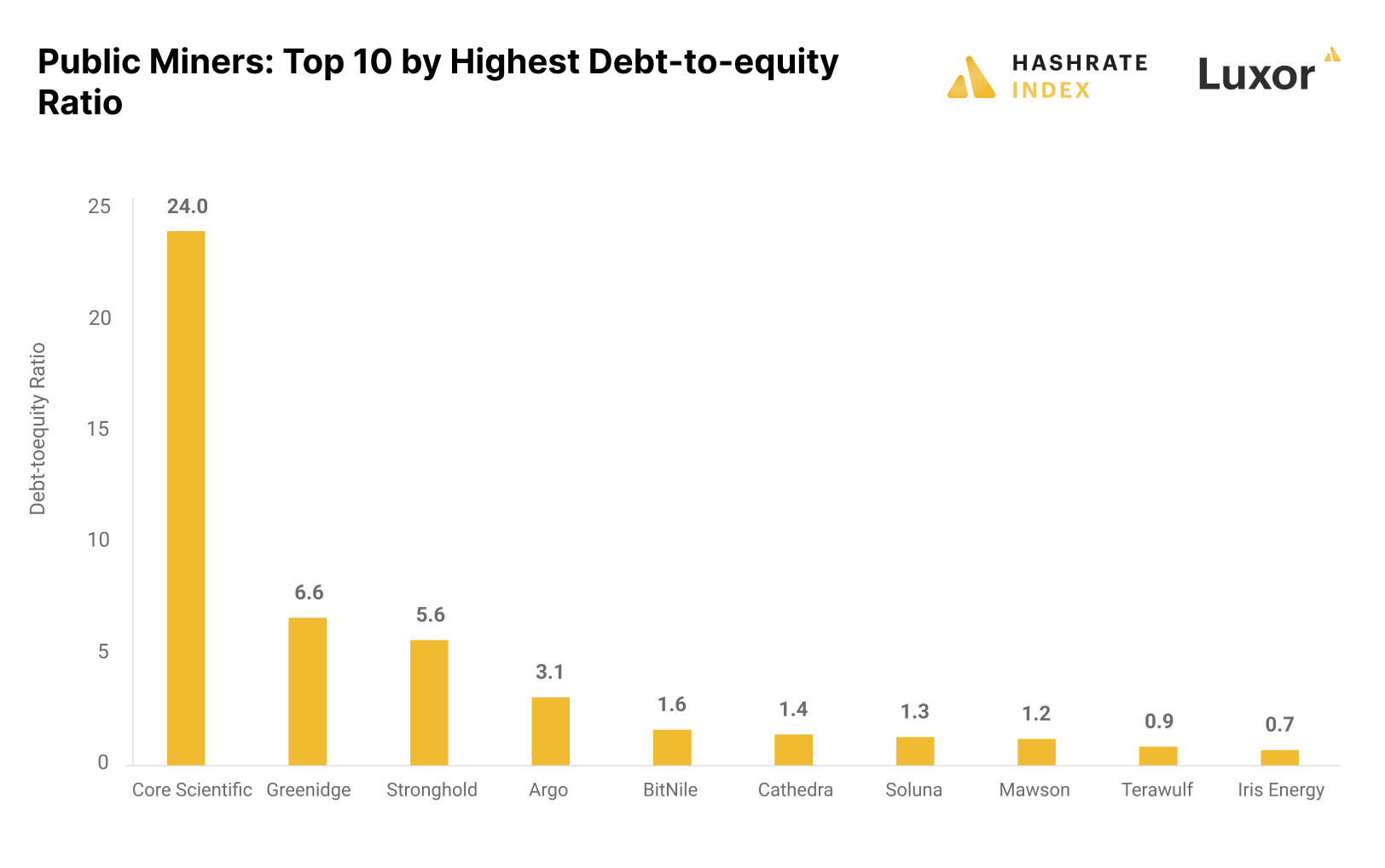 New From Hashrate Index
We witnessed something remarkable during the past year: the most profitable environment in the history of industrial-scale mining quickly turned into one of the worst bear markets ever. Although the deteriorating market conditions were painful to watch, at least they allow us to examine how mining economics and the resulting incentives differ between bull and bear markets.
In a post on Hashrate Index last week, our analyst Jaran Mellerud illustrates how compressed mining margins have become.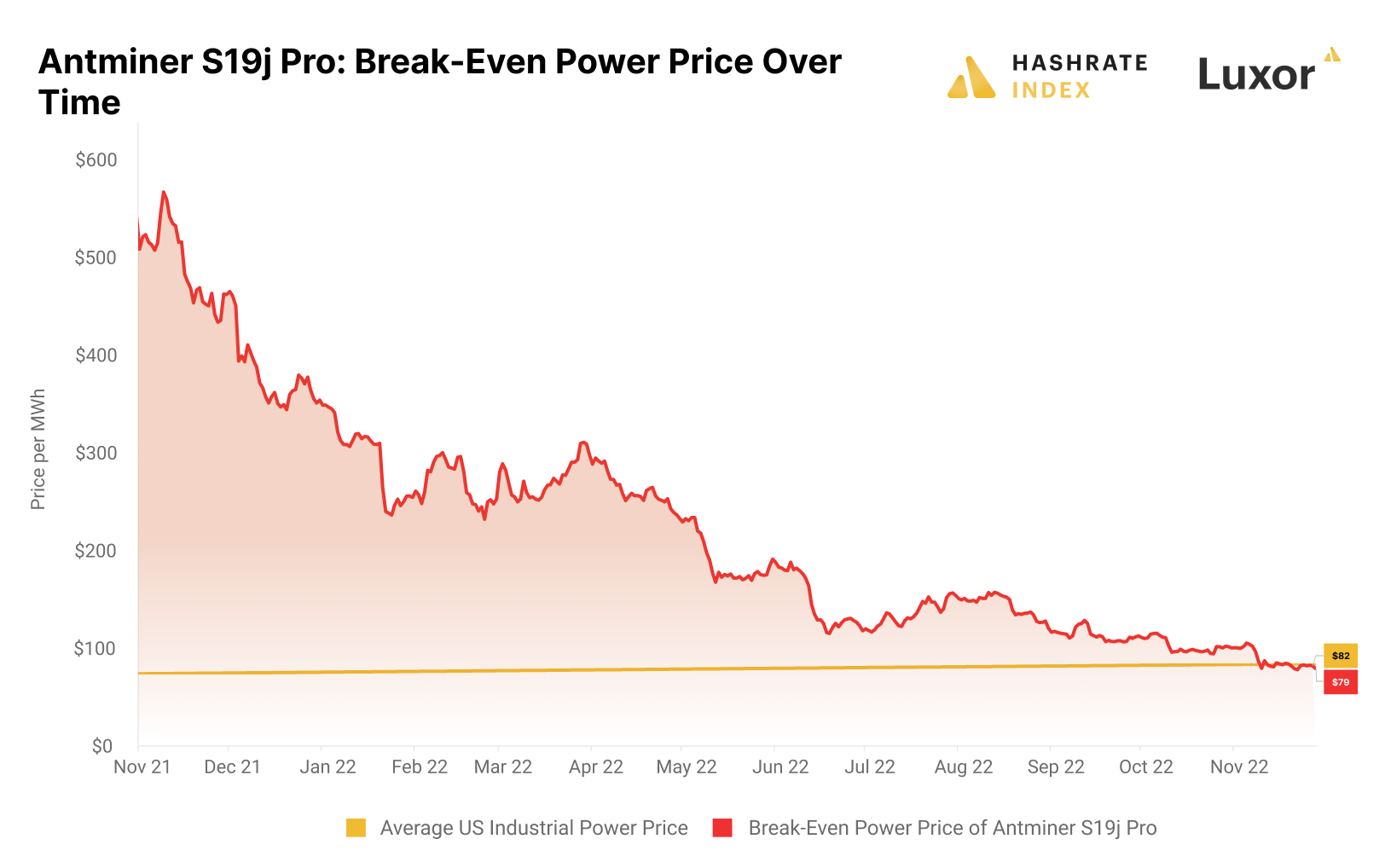 ---
Have a great week, and Happy Hashing!
Hashrate Index Newsletter
Join the newsletter to receive the latest updates in your inbox.
---