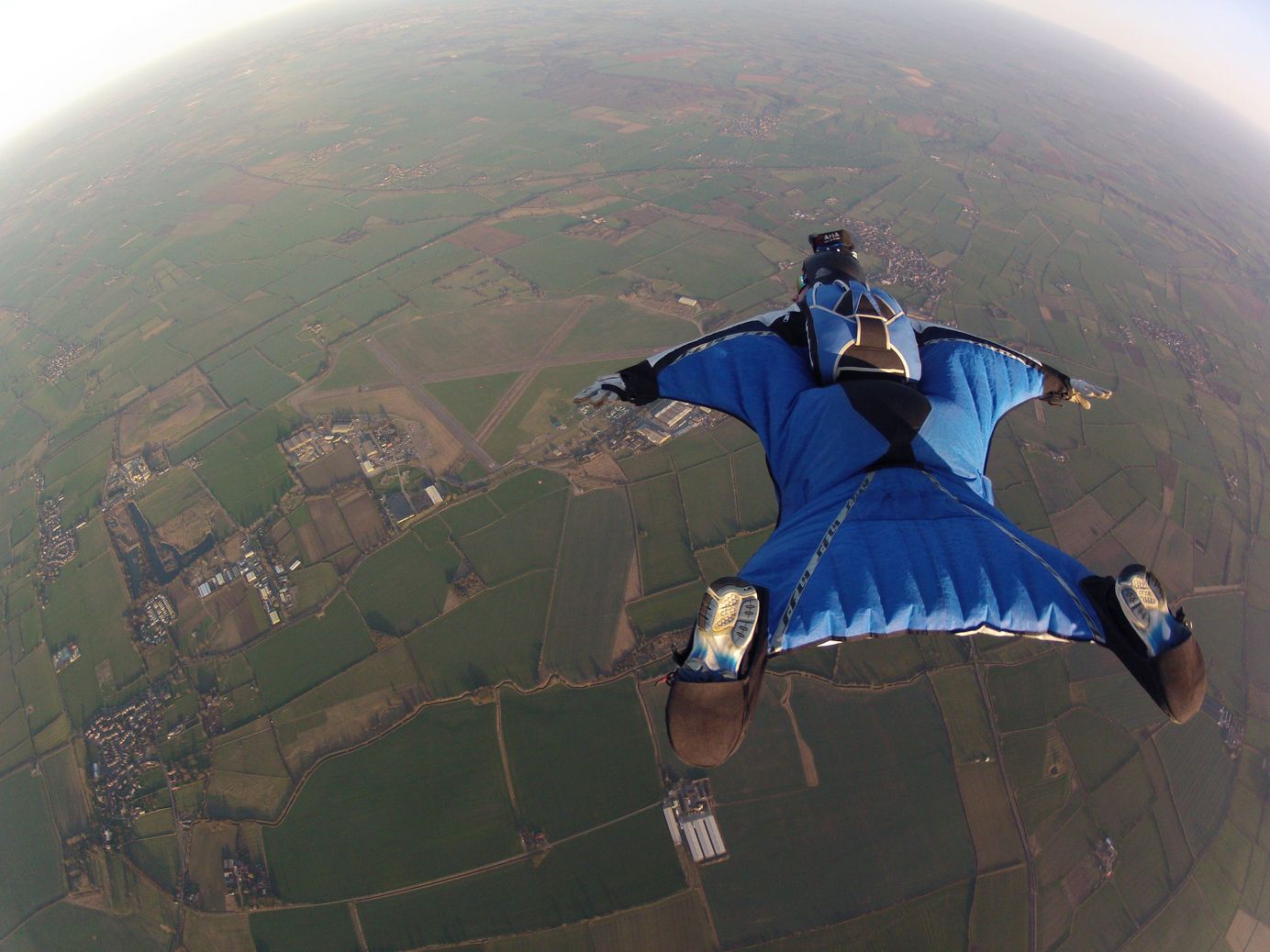 Hashrate Index Roundup (August 28, 2022)
The bear market isn't just baring its teeth anymore – it's starting to bite.
Happy Sunday, y'all!
Hashrate is absolutely ripping right now, which means we're in for a face-ripping difficulty adjustment next week.
Bitcoin's 7-day average hashrate is up 6.6% over the past week to 225 EH/s. This surge has pushed block times up to a breakneck 9 minutes and 4 seconds. We're 80% of the way through this current difficulty epoch, so unless something changes drastically soon, it's possible that we'll see difficulty rise 10% in two days.
This couldn't be coming at a worse time either. Bitcoin's price is back below $20,000, which has driven hashprice just back below $0.09/TH/day. With a hefty difficulty adjustment on the way and Bitcoin's price slipping, hashprice will be getting squeezed from both sides.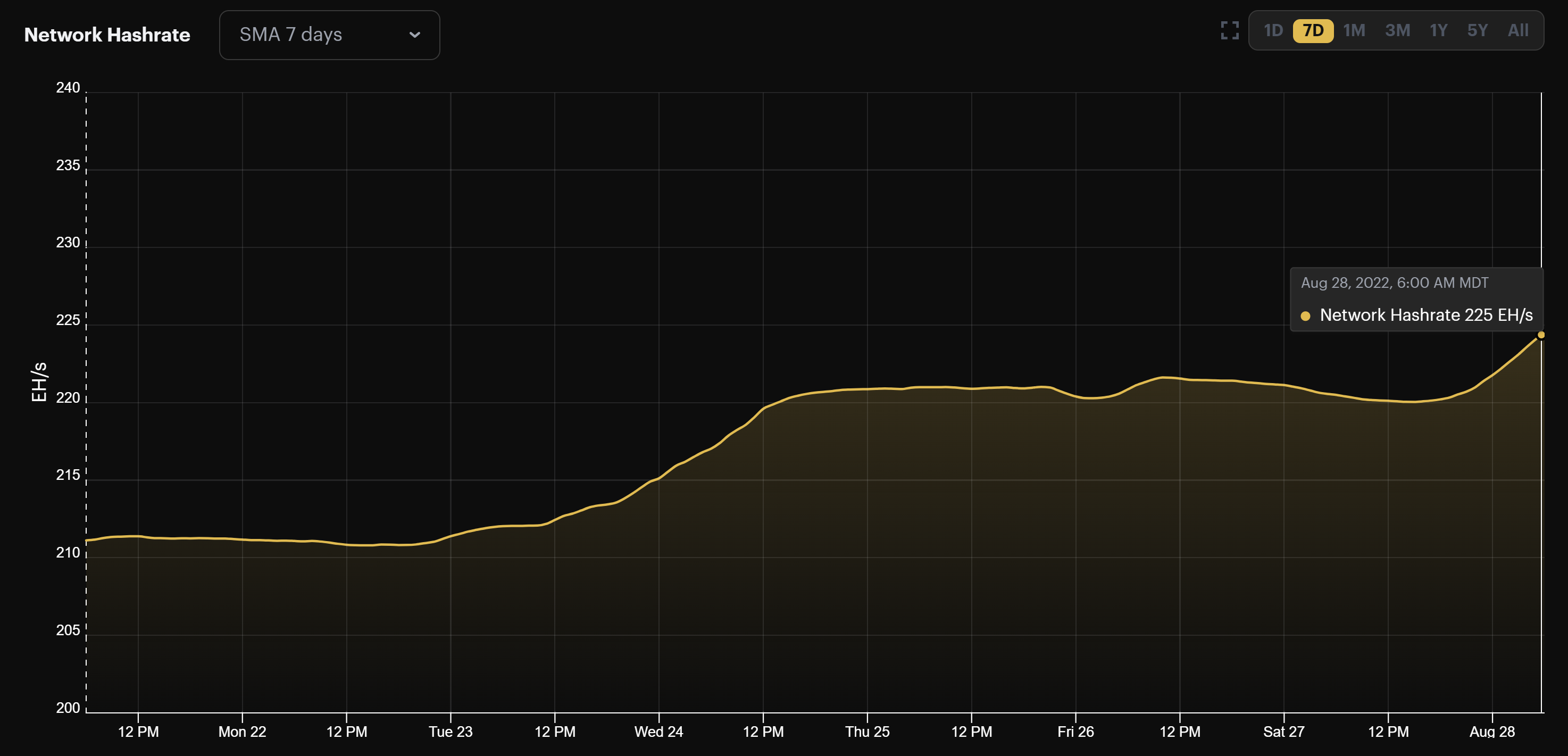 Bitcoin Mining News
---
Sponsored by Luxor

---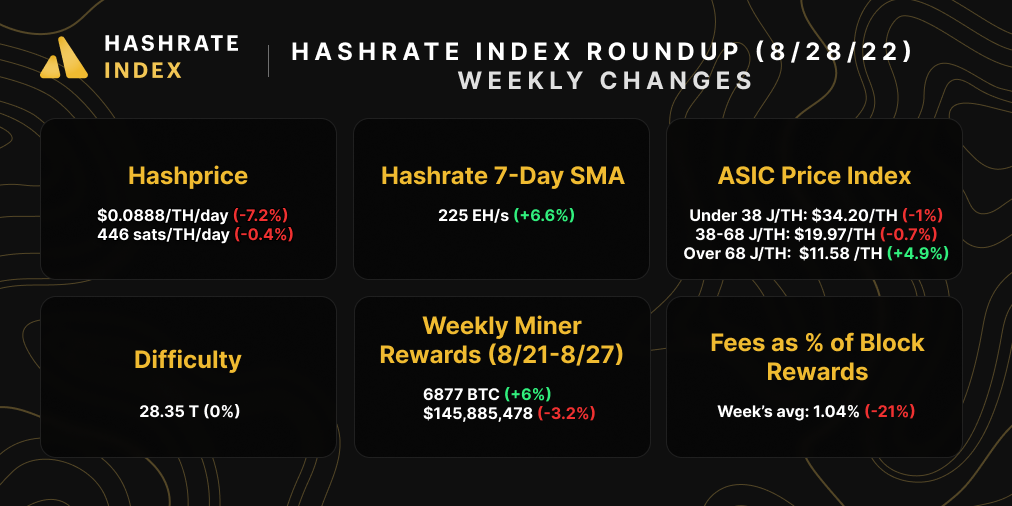 Hashprice Index (August 28, 2022)
Bitcoin's hashprice has been on a downtrend all week, and as we mentioned above, it's only going to keep falling next week (unless Bitcoin's price turns on a dime and starts ripping).
At roughly $0.0888/TH/day, hashprice is back below $0.09/TH/day for the first time since July 13, 2022. In June, hashprice hit lows that we haven't seen since the last bear market, touching $0.0785/TH/day before rebounding.
With Bitcoin's price waning and difficulty gaining, we expect to revisit this low sooner rather than later.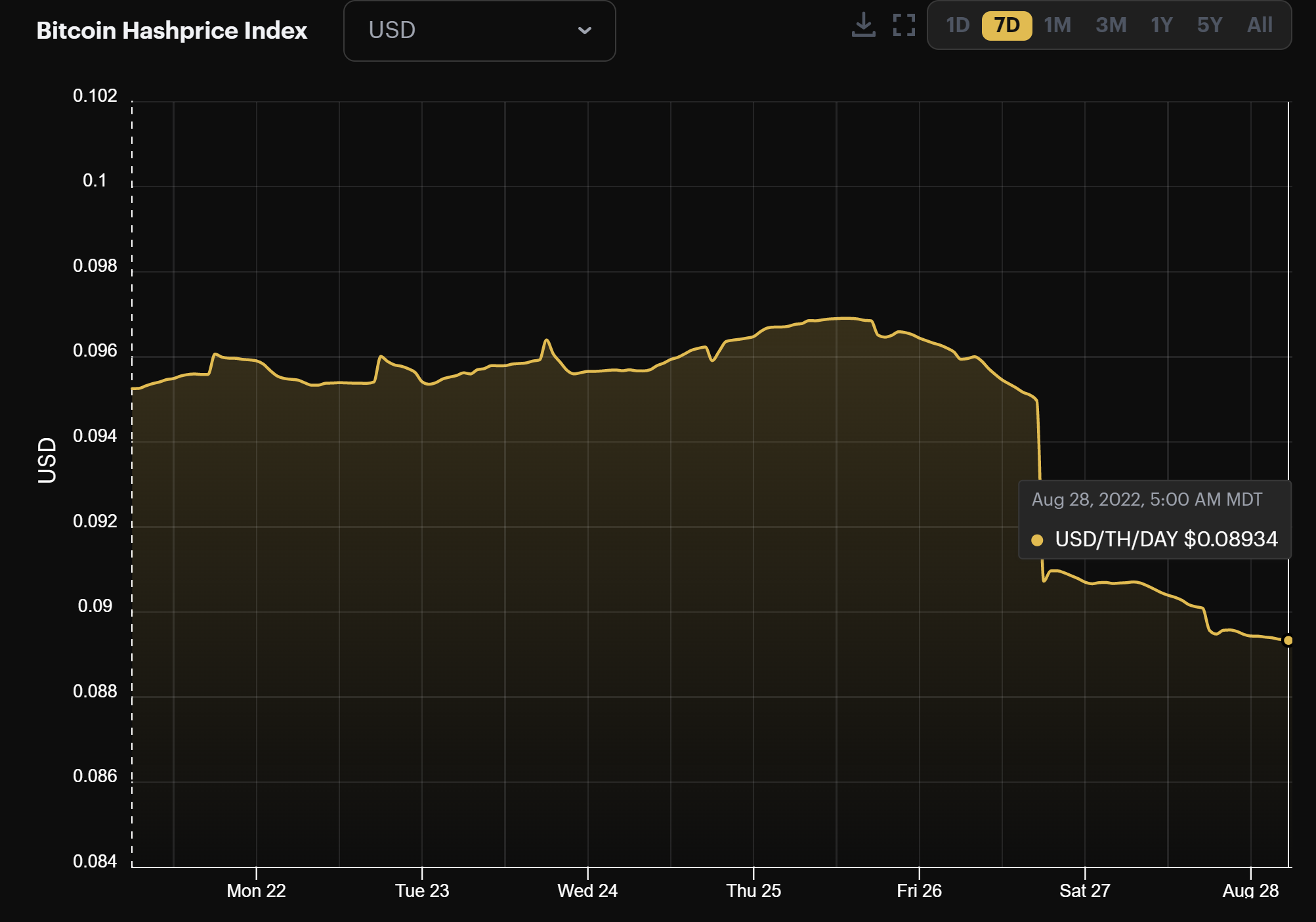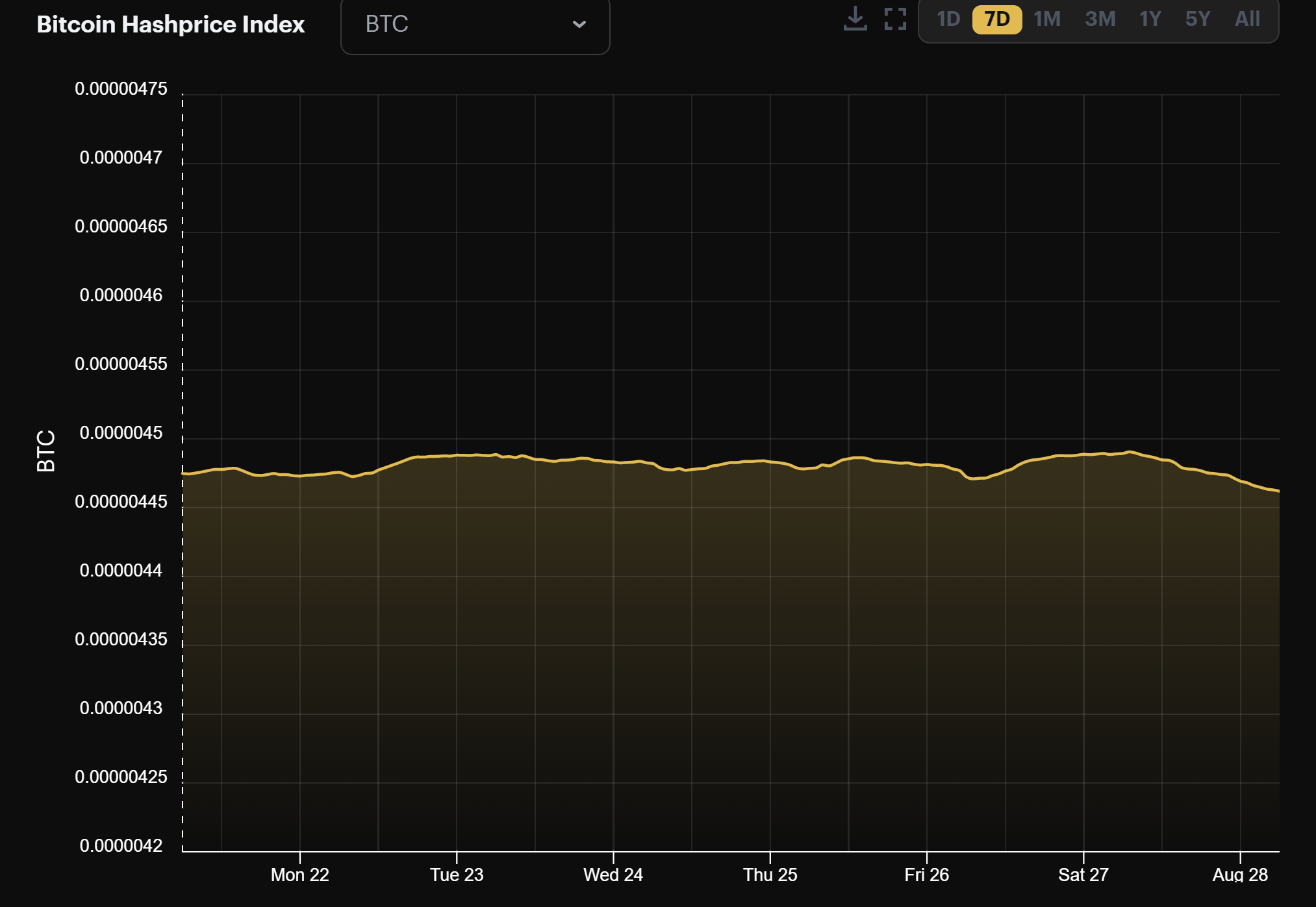 💸
BITCOIN TRANSACTION FEES
Bitcoin's transaction fees are back in 1% territory.
Transaction fees made up 1.04% of block rewards over the week, a 21% decrease from the prior week.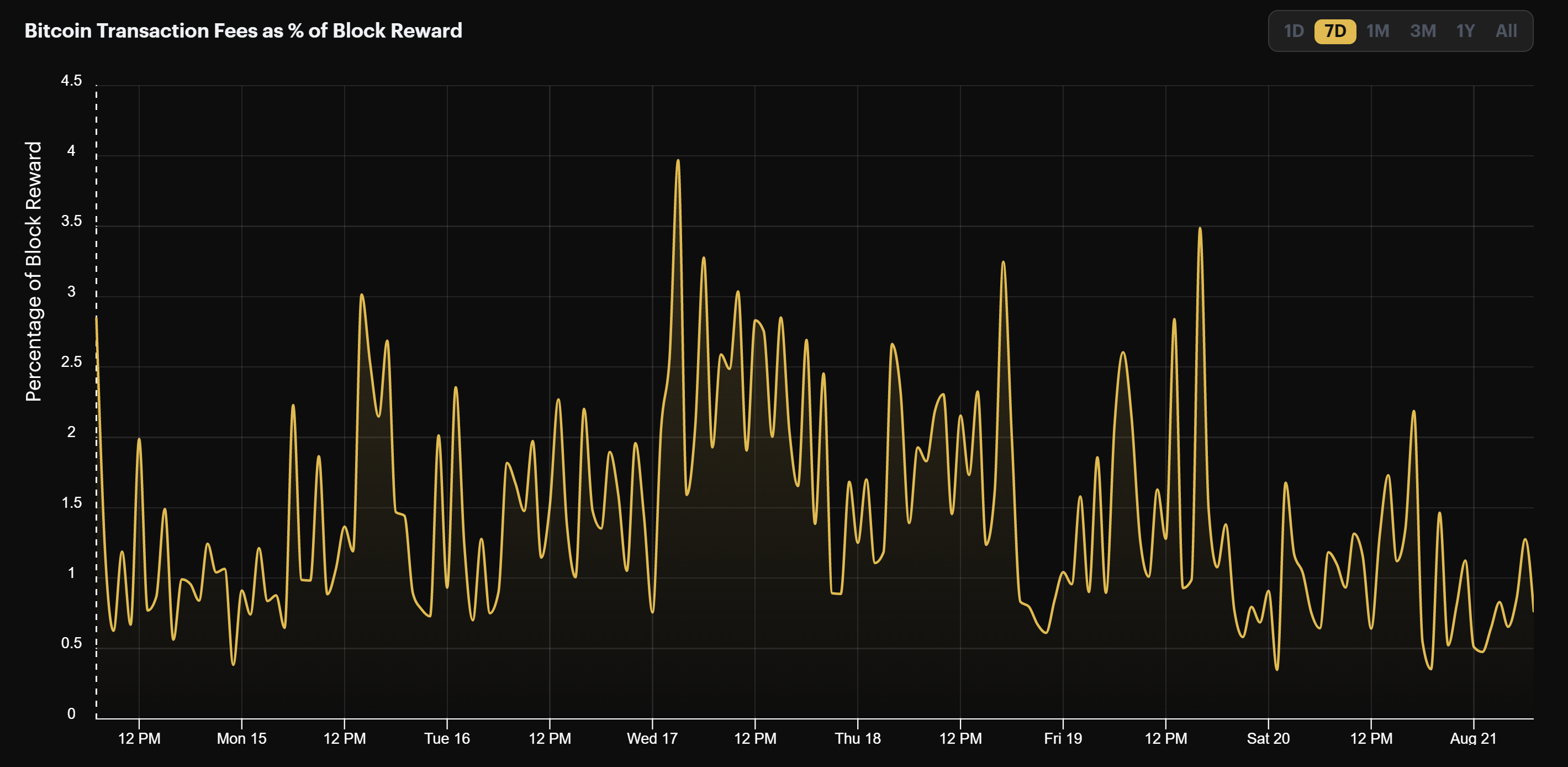 ---
Bitcoin Mining ASIC Price Index (August 28, 2022)
Price declines for Bitcoin mining ASICs continued to slow last week, but new and mid-gen machines are still bleeding.
With Bitcoin's price falling and difficulty rising, we don't expect the selling to take a breather for too long. We've still got some ways to go until new and mid-gen machines revisit their all-time low valuations from the summer of 2020 ($20.87/TH for new-gen rigs and $15.75/TH for mid-gen rigs).
Before this bear market is done and accounted for, we expect rig prices to touch or drop below these lows.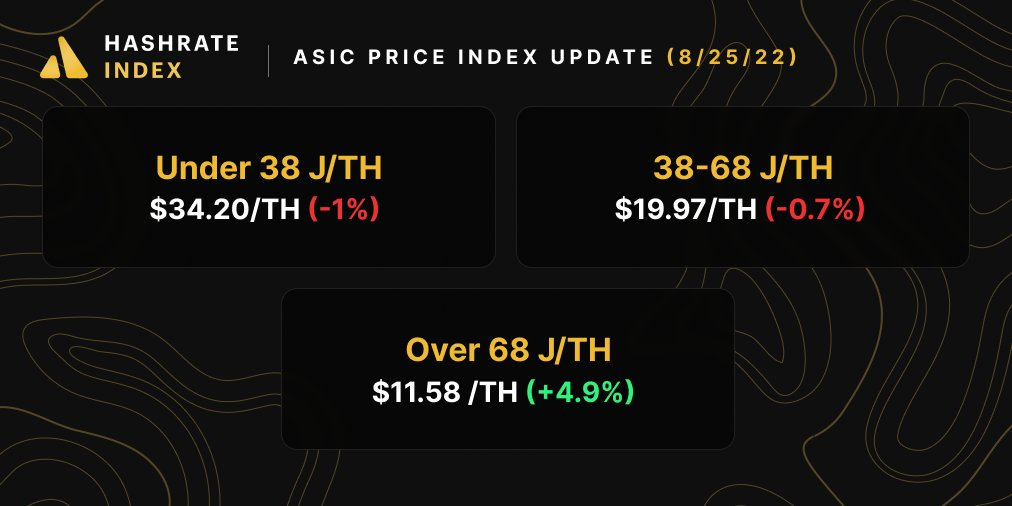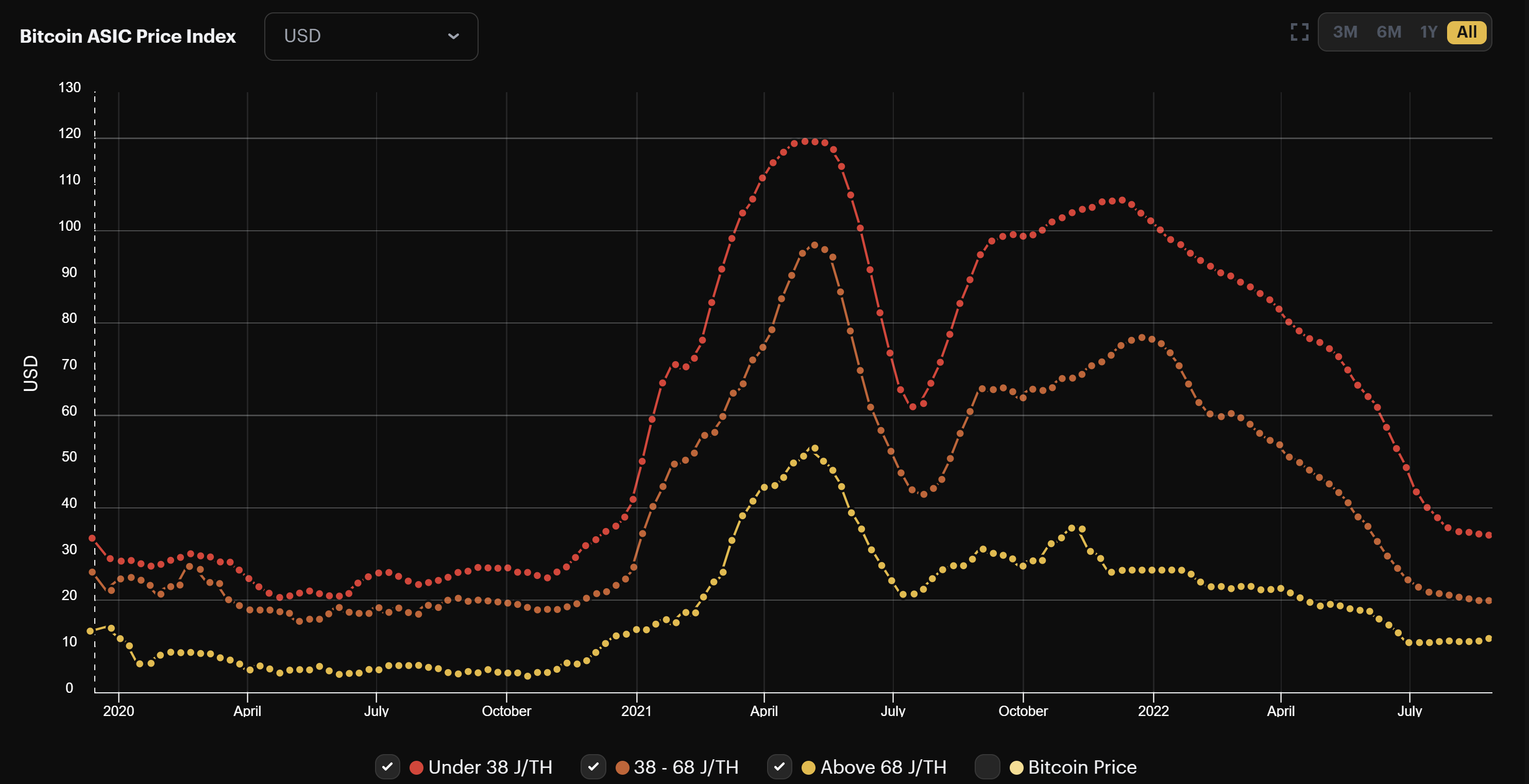 💰
BITCOIN MINING PROFITABILITY
The profitability potential for popular rigs continues to wane.
When hashing at a $0.06/kWh power cost, here is the current bitcoin mining profitability for popular mining rigs:
Antminer S19 XP (140 TH/s): $8.20
Whatsminer M50 (114 TH/s): $5.40
Whatsminer M30s++ (112 TH/s): $5.00
Antminer S19j Pro (104 TH/s): $4.90
Antminer S19 (95 TH/s): $3.80
Whatsminer M30s (86 TH/s): $3.00
Whatsminer M20s (68 TH/S): $1.20
Antminer S17 (56 TH/s): $1.40
Antminer S9 (13 TH/s): -$0.70
Bitcoin Mining Stocks (August 28, 2022)
Bitcoin mining stocks continued to fall last week, though to a less drastic degree than the prior week. Our Crypto Mining Stock Index fell by 5.8%.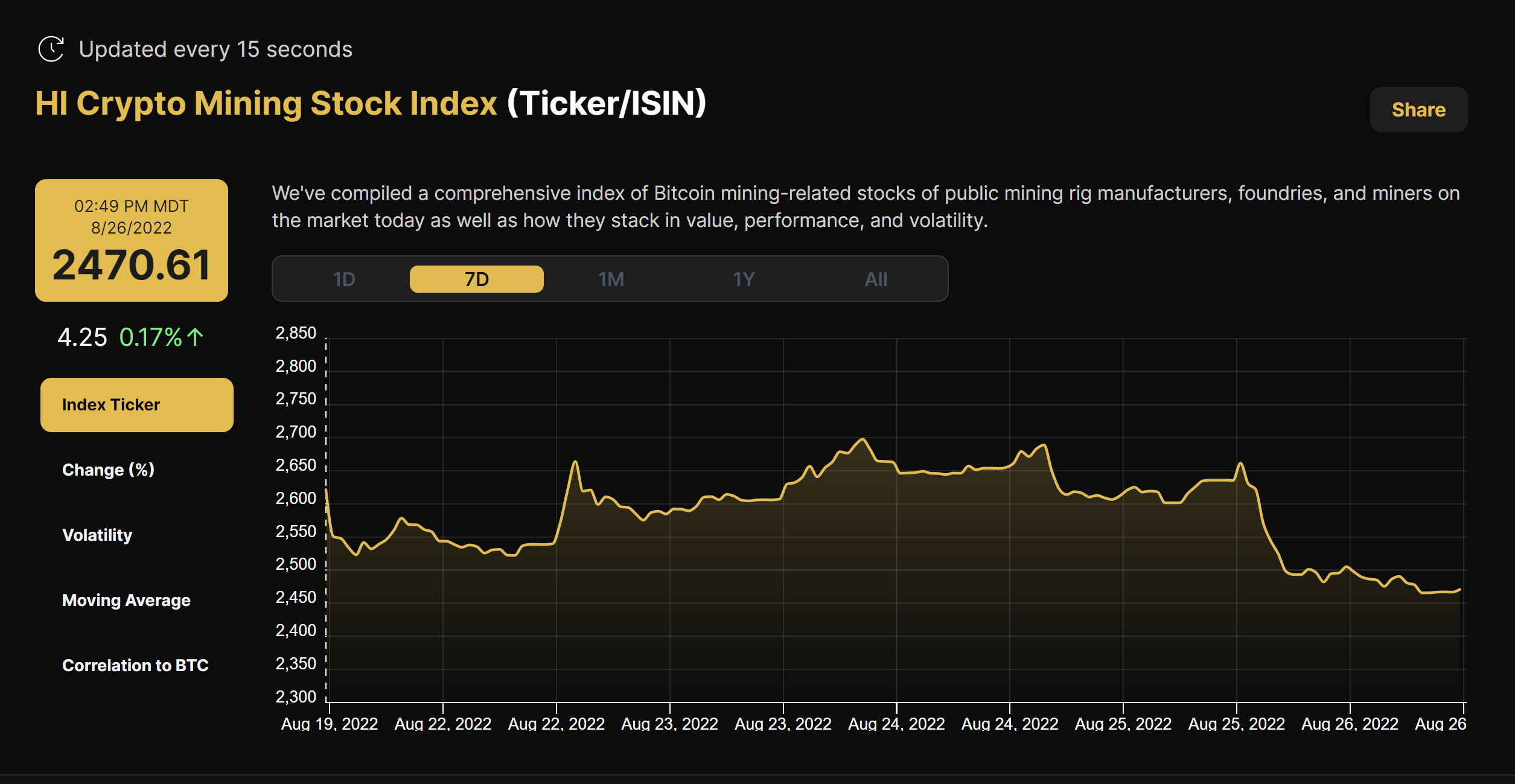 New From Hashrate Index
Bitcoin Bear Market Clamps Down on Q2 Bitcoin Miner Financials
Last week, we covered the Q2 numbers from some of the most prominent public Bitcoin miners.
Big surprise here – it was a brutal quarter, with most all public miners reporting eyepopping losses. Most of these losses were on paper given the decline in BTC and ASIC values. However, some had operational issues that impaired production, as well, and many miners continue to struggle to deploy hashrate in the current environment.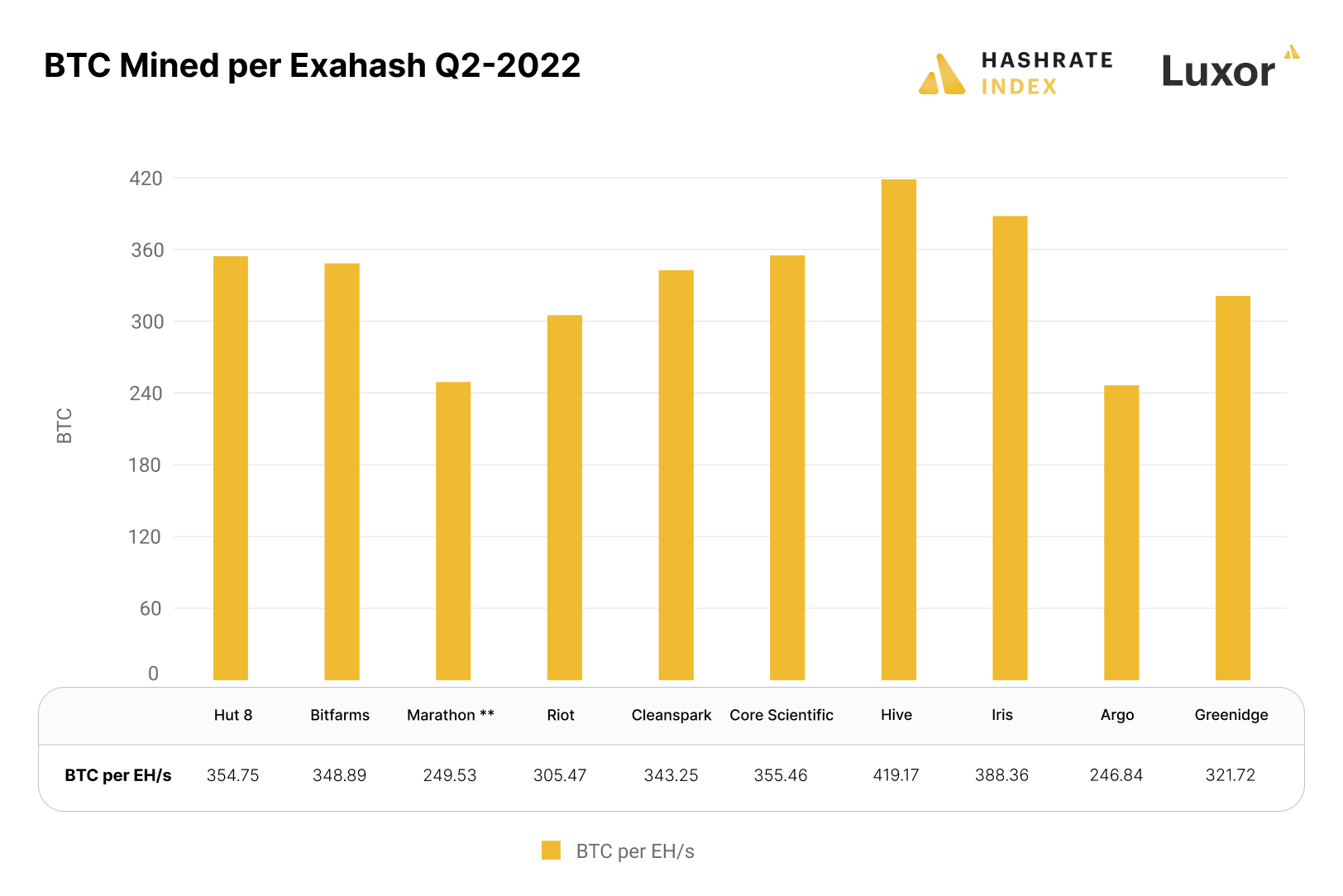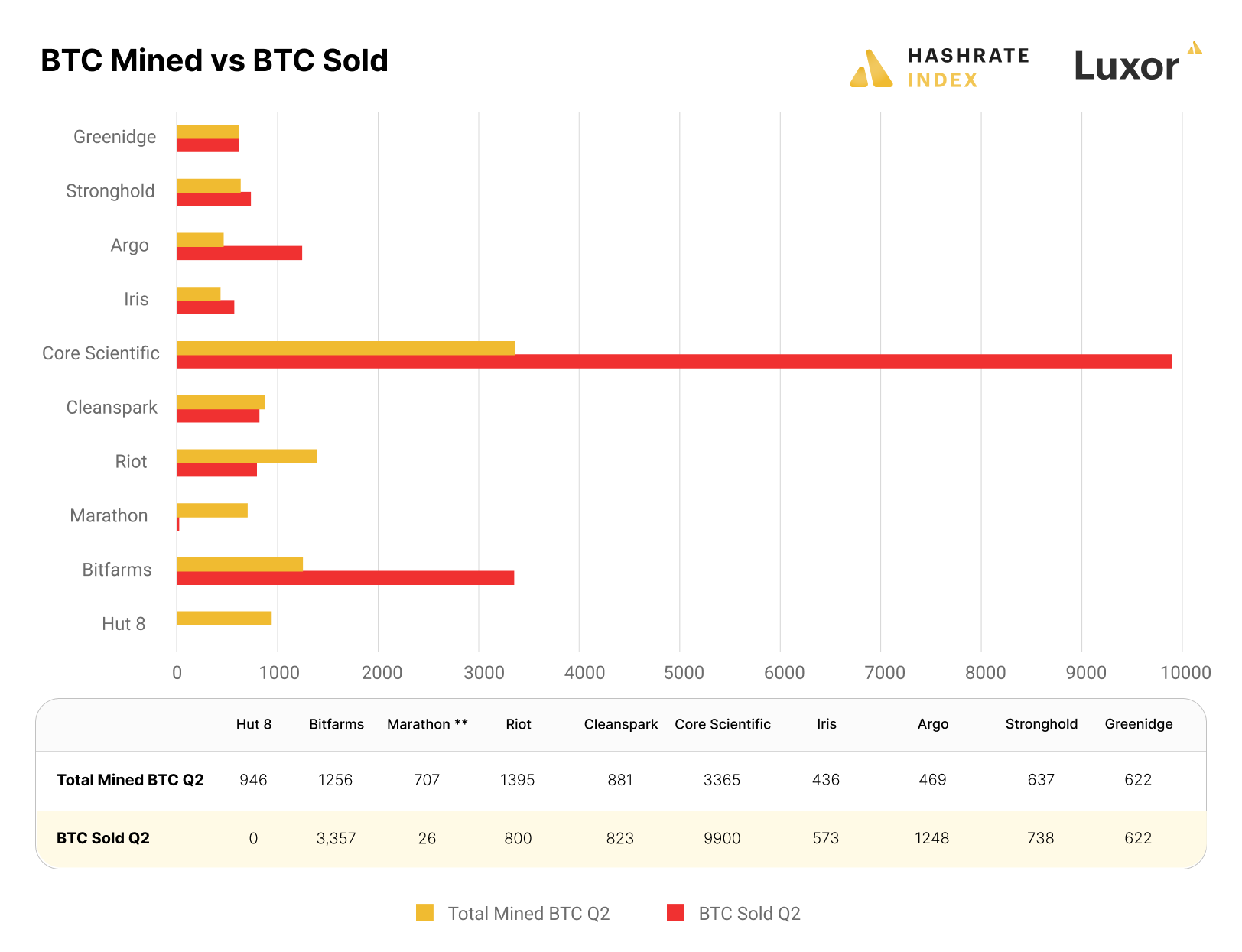 Have a great week, and Happy Hashing!
Hashrate Index Newsletter
Join the newsletter to receive the latest updates in your inbox.
---