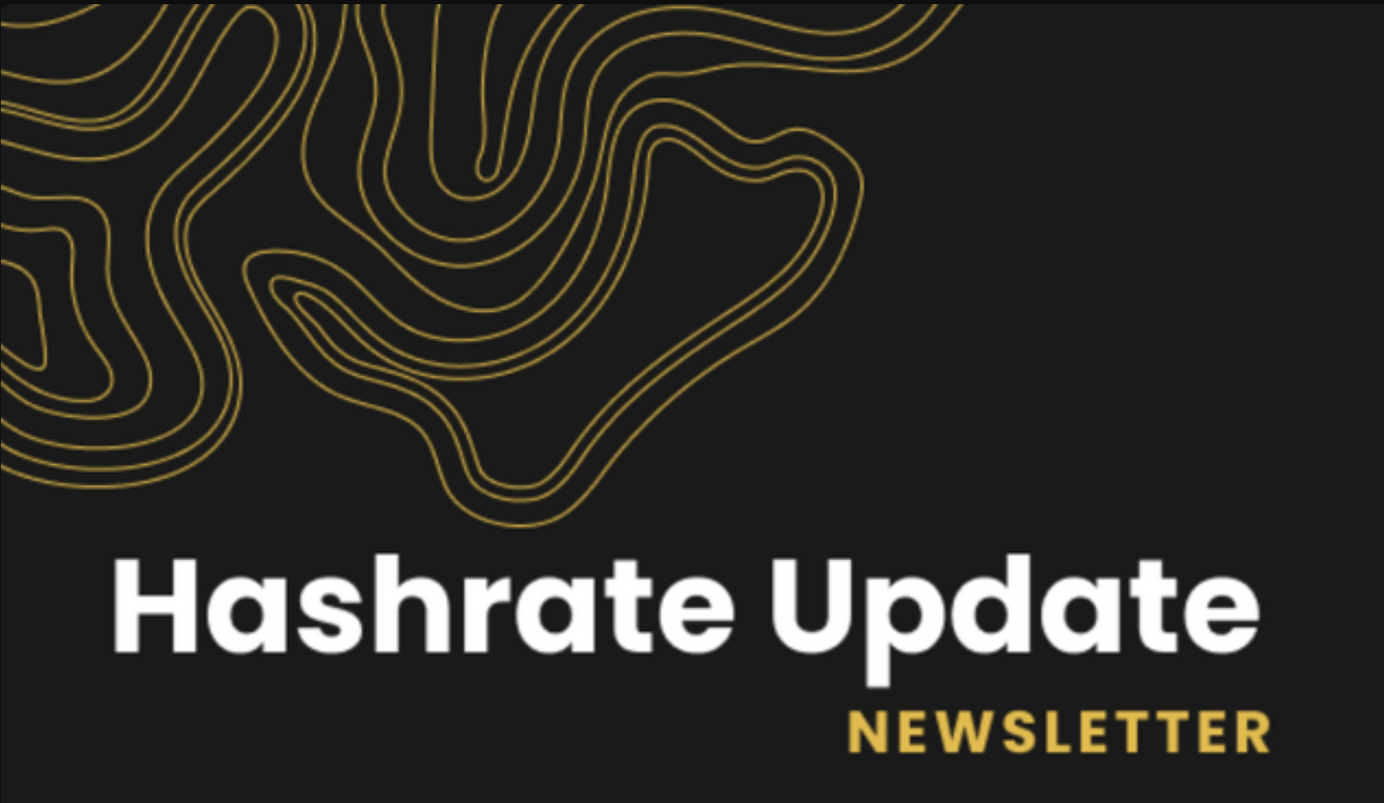 Hashrate Index Roundup (4/24/2022)
Bitcoin mining stocks, ASIC prices, and bitcoin mining economics are swimming in a sea of red this week.
Happy Sunday, y'all!
As I'm writing this, Bitcoin is chopping just below $40,000 once again.
Perhaps exemplified by (or resulting from) this sideways price action, Bitcoin and its mining industry are in something of a limbo right now. Everyone is waiting to see which way the price pops, and Bitcoin miners are chasing hashrate expansion to juice as much profit as possible before difficulty goes parabolic and/or Bitcoin's price deflates.
---
Sponsored by BlockFi

---
Hashprice Index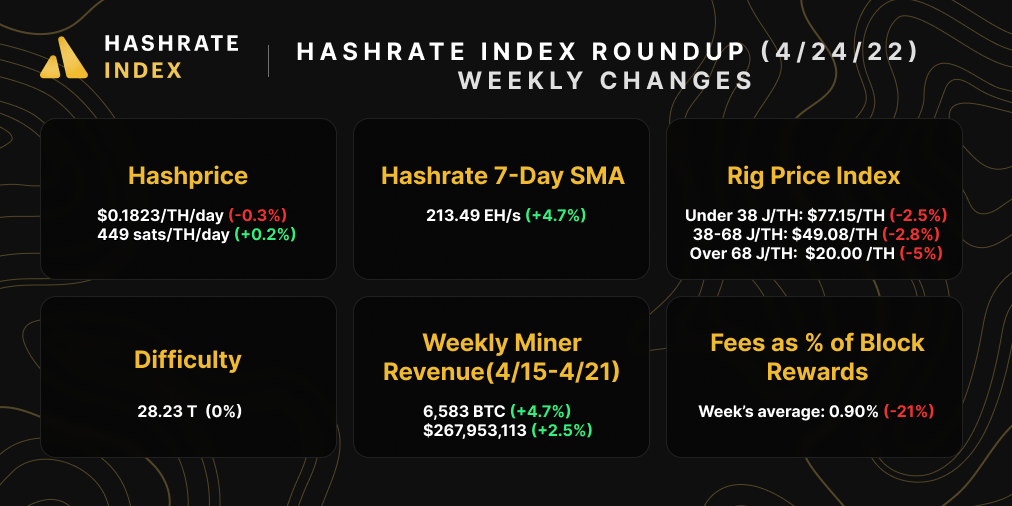 Bitcoin's hashprice just barely closed in the red this week, falling to its current value of $0.1779/TH/day from $0.1805/TH/day over the course of the week.
Unless Bitcoin's price pops in the remainder of this year, we anticipate that heightened difficulty and depressed Bitcoin price will squeeze Bitcoin's hashprice even more. Hashprice will likely continue to leak value until it recedes to $0.10/TH/day and/or single digits within the next year or so.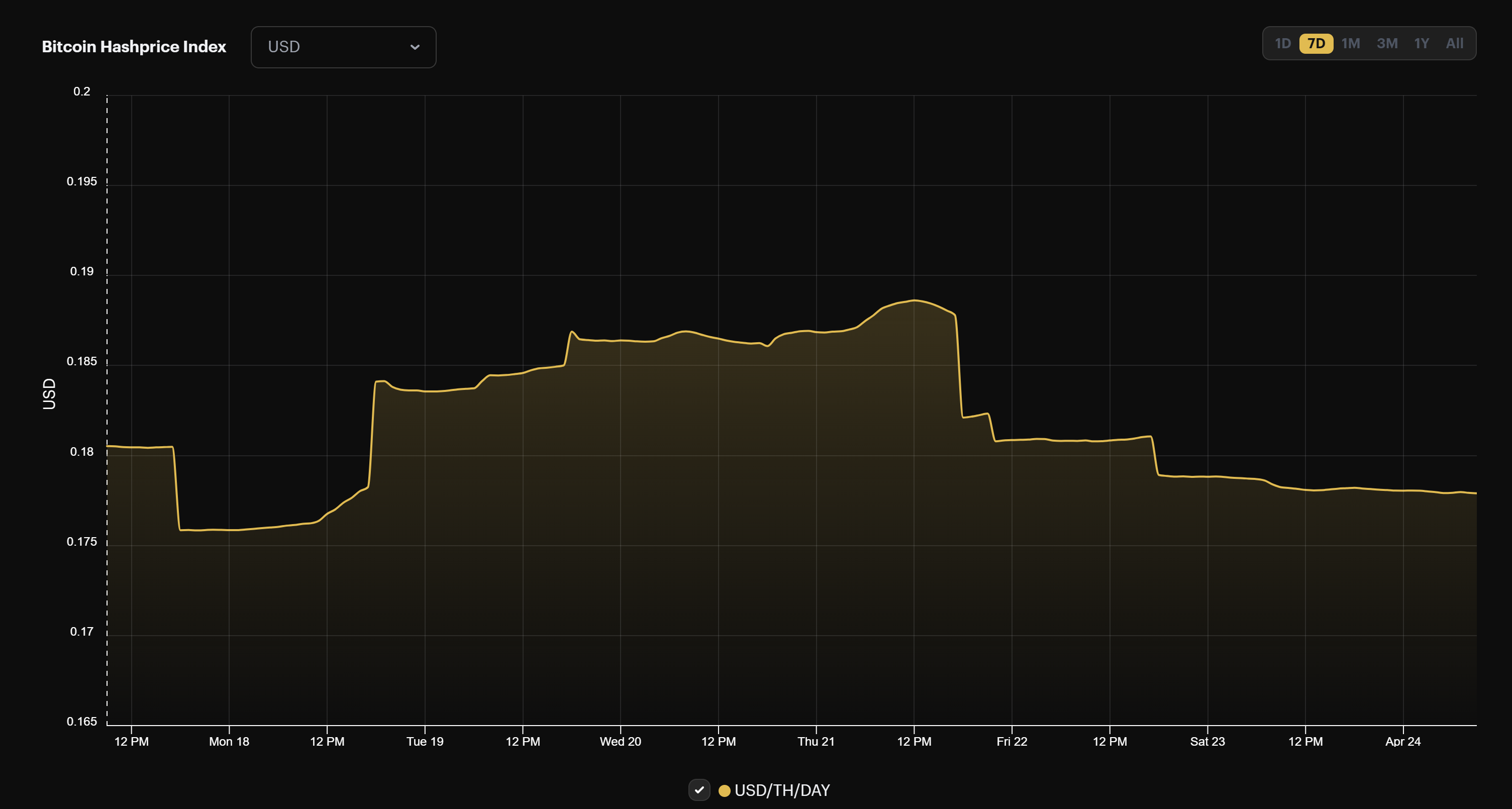 Bitcoin's difficulty was unchanged last week, but we'll likely see a new all-time-high difficulty this week. The next adjustment will come in roughly 3 days and will be upwards by somewhere between 3-5%.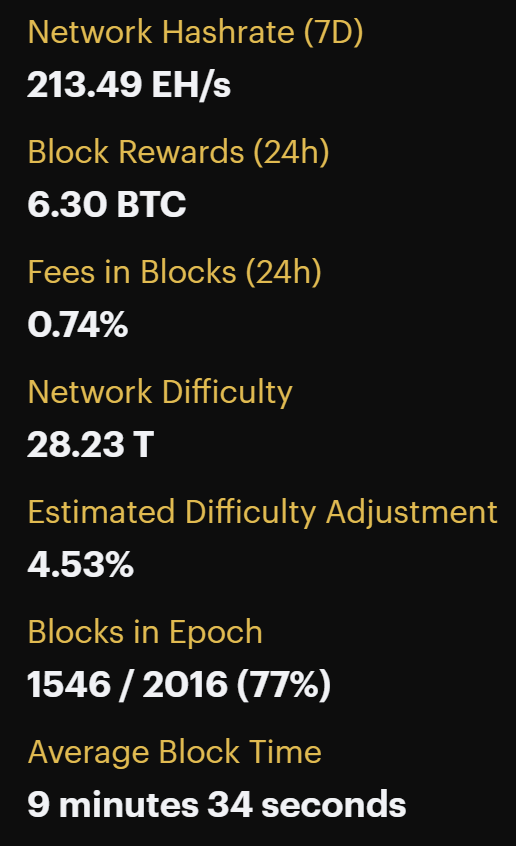 ---
Bitcoin ASIC Index
Bitcoin mining ASIC prices are still on a big come down.
Prices for ASICs of each efficiency tier have been in freefall for 13 weeks in a row now. Much like hashprice, we expect this trend to continue and for mining rig prices to trend toward their post-China ban lows last summer.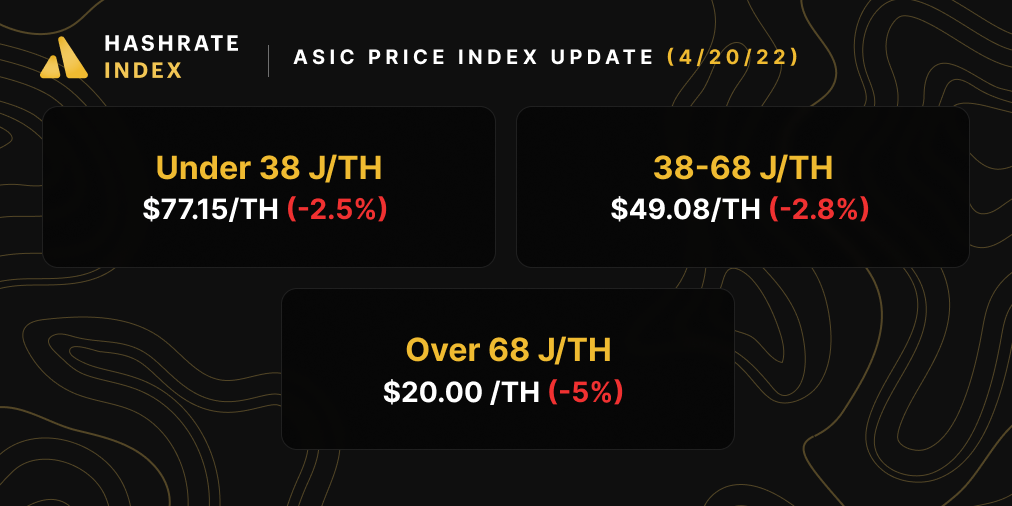 💰
PROFITABILITY OF POPULAR BITCOIN ASICs
Bitcoin mining profitability fell over the week:
Antminer S19 Pro: $19.60
Antminer S19: $16.90
Whatsminer M30s++: $19.90
Whatsminer M30s: $15.30
Antminer S17: $10.00
Whatsminer M20s: $12.10
Antminer S9: $2.40
---
Sponsored by Luxor

---
Bitcoin Mining Stocks
Basically no Bitcoin mining stocks escaped last week without a serious bludgeoning.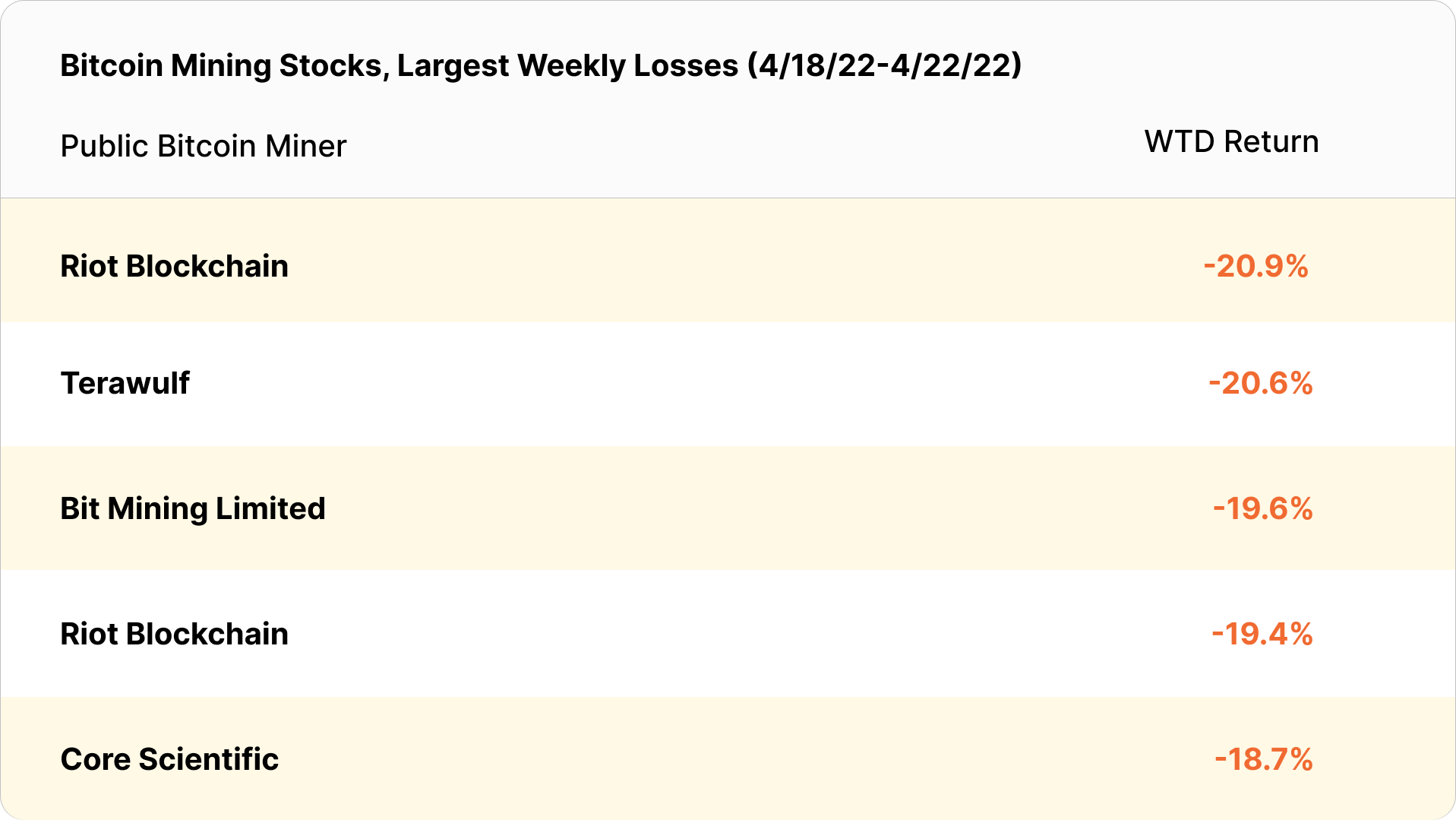 Bitcoin Mining News Roundup
Happy Hashing, and have a great week!
Hashrate Index Newsletter
Join the newsletter to receive the latest updates in your inbox.
---