⚡️Hashrate Index Roundup 11/14/21
It's been a busy week! Taproot has arrived and Bitmain's newest miner is coming to market in Q3/Q4 of next year.
Happy Sunday, y'all!
It finally happened.
Taproot, a Bitcoin soft-fork that has been in the works for years, went live at block 709,632. The first Bitcoin soft fork since Segwit in 2016, Taproot outfits Bitcoin with a new signature scheme, Schnorr signatures, as well as a new scripting language, Tapscript, both of which will give a boost to Bitcoin's smart contract capabilities, improve on-chain privacy, and provide scaling benefits.
More specifically, the highly-anticipated upgrade will improve multi-signature transactions by making them indistinguishable from single-signature transactions while also allowing for signature aggregation. Not only will Taproot outfit Bitcoin with more private and efficient multi-signature setups (imagine a vault with 1,000 participants that doesn't hog up block space and has the same on-chain footprint as a single signature transaction), but it will also pave the way for new smart contract applications that allow for a slew of special spending conditions.
The upgrade comes at a time when Bitcoin is more mainstream than ever, and the changes it makes to Bitcoin's codebase will accommodate a litany of exciting new applications.
Hashprice Index
Bitcoin Price (24H): $64,583 (+5.5%)
Hashprice (TH/s/day): $0.3594 (-0.3%)
Average Fee Percentage per Block (24H): 0.98%
Network Hashrate (7-day SMA): 161.97 EH/s (+0.1%)
Hashprice
Hashprice rose over the week thanks to Bitcoin hitting a fresh all-time high, but it has slid back to the $0.36/TH range following Saturday's upward difficulty adjustment.
Will we see $0.50/TH and above hashprice before the end of the year? It's anyone's guess, but we'll need some major price action for this to come to pass.

Price and Difficulty
Taproot's activation coincided with yet another upward difficulty adjustment, the 9th in row. The 4.69% bump puts Bitcoin's difficulty at 22.67 trillion.
The last time we saw a negative adjustment was mid-July. And the last time we were at or above 22.67T was at the end of May, right before China's hashrate blackout cleft Bitcoin's difficulty nearly in half. Bitcoin's difficulty was at 25.05 trillion before it wound down, and we're only 13.5% away from reclaiming this high.

BRRR (Emission Schedule)
Even as bitcoin roars to new highs, on-chain volume is quiet.
Once again, fees constituted a negligible portion of block rewards this past week, netting miners just under 1% of their total rewards.
Get in those 1 sat/byte transactions while ya can, folks. Now is a great time for UTXO consolidation!

Crypto Mining Stock Index
The index is still on a bull streak, up 9% over the week to $8,269. These gains were led by self-miners like RIOT (+12%) and Marathon (+5%).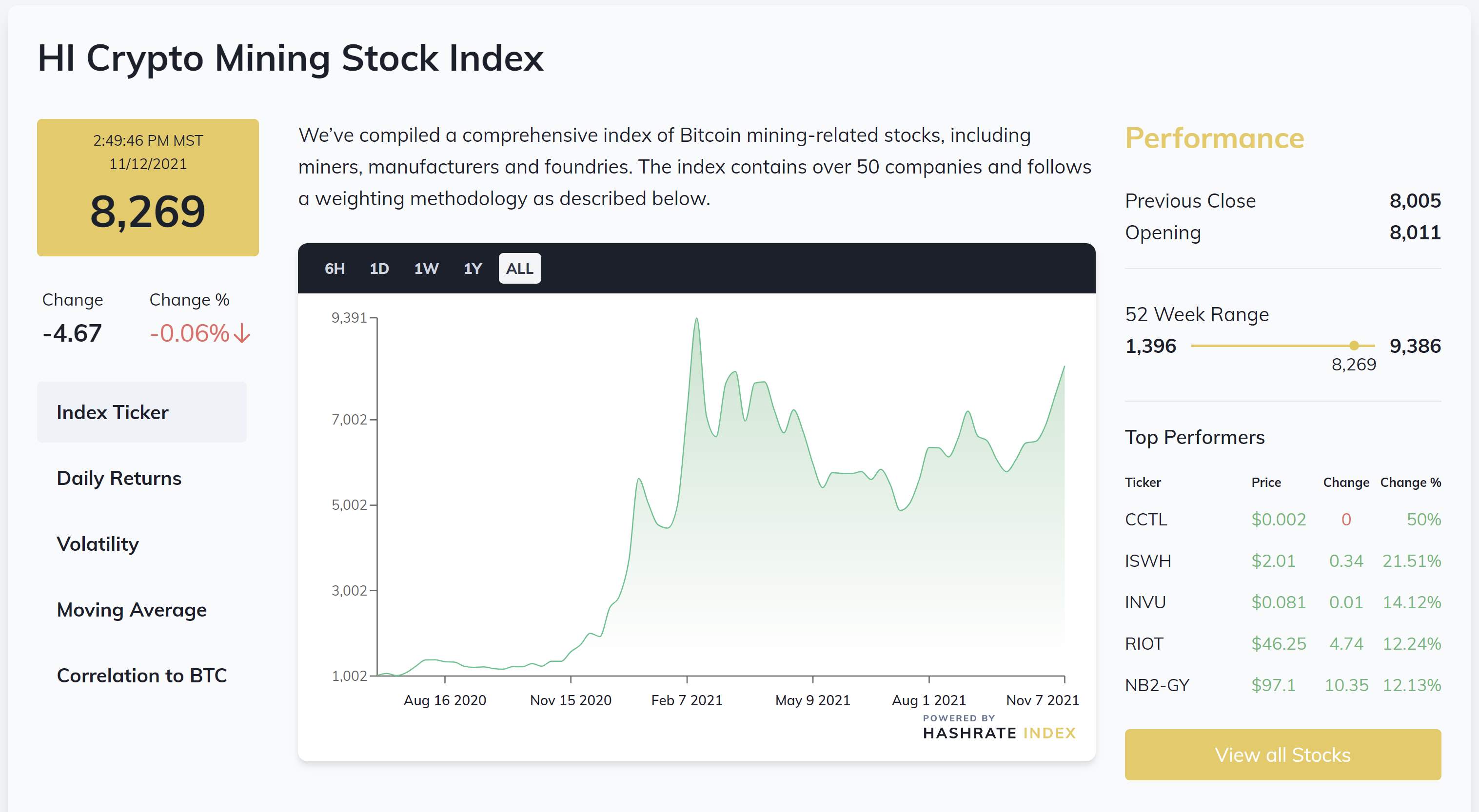 Rig Index
Capex/TH (<35J/TH): $105.52
Estimated Payback Period: 331 days
Rig Price Index
Rig prices are slowly creeping back towards their yearly highs, but they are still double digit percentage points away from these highs even with Bitcoin tapping $69,000 this week (more on this in the news section).
Under 38 J/TH: $105.52 (+1.8%)

38-60 J/TH: $74.57 (+4.8%)

60-100 J/TH: $45.71 (+0.37%)
Profitability of Popular SHA-256 ASIC
The per-day reward potential for popular rigs fell by a fraction of a percent over the week.
Antminer S19: $34.15
Whatsminer M30S++: $40.26
Whatsminer M30S: $31.63
Antminer S17+: $26.24
Whatsminer M20S (70TH): $25.16
Antminer S9: $4.13
News Roundup
Bitmain Unveils the Antminer S19 XP, Its Most Powerful Miner Yet
At Bitmain's World Digital Mining Summit in Dubai this past week, the world's largest ASIC manufacturer debuted the S19 XP, the most efficient and powerful Bitcoin miner ever.
Clocking in at 140 TH/s, the rig consumes 3010 W for an efficiency of 21.5 W/TH. Bitmain has started taking preorders for the machine at a price of $75/TH and anticipates that the first batch will be delivered in Q3 of next year.
Lack of Rack Space Is Affecting ASIC Valuations
There are more ASICs in the resale market than there are homes for the machines.
Following China's crypto mining ban, the secondary ASIC market is flush with machines, but farm operators can't build out space for them quickly enough. Even with Bitcoin hitting an all-time high this past week, new-gen mining rigs are still below their own all-time highs by roughly 13%.
Bitfarms Expands Into Washington State With 24MW Facility
Canadian mining company Bitfarms is bringing mining back to Washington state.
The firm has purchased a 24MW hydro-electric power plant for $23 million in cash and $3 million in common shares of Bitfarms stock. Bitfarms plans to host 6,200 Antminer S19j Pros at the site, of which 4,000 are already installed, for a total of 620 PH/s.
Hive Raises $110M CAD With Private Placement
Canadian miner Hive has raised $110 million from Stifel GMP with a private placement of special warrants.  Hive will use the money to expand its operation with  the hopes of hitting its hashrate target of 3 EH/s by the end of Q1 next year.
UAE Miner Puts in $640 Million Order for New-Gen Antminers; Eyes $2 Billion Buy
Phoneix Technology Consultants, an affiliate company with the Bitmain-certified Antminer distributor, Phoenix Store, has placed a mammoth order for $650 million worth of Bitmain's latest machines. The rigs will be delivered next year, and Phoenix is planning an even larger, $2 billion order for Q3 of 2022, as well.
New From the Hashrate Index Blog
Luxor Announces Partnership With Atlas Mining
Luxor is excited to announce that Atlas Mining will be tap into our Bitcoin mining pool for its newly established US mining operations!
Atlas will be deploying a portion of its North American ASIC fleet in Compute North's facilities and will leverage Luxor's Bitcoin mining pool for hashrate liquidation. In its partnership with Compute North, Atlas will have up to 100MW of power at its disposal, powering over 3 EH of hashrate. The Singapore company is currently migrating machines to the US following China's mining ban.
How Profitable Will the S19 XP Be? See How Bitmain's New Flagship Compares to Other Top Rigs
Given the current hashprice, Bitmain's Antminer S19 XP would earn roughly ~$52 a day. The first batch of preorders also prices the miners at $10,500 a pop, a significant discount compared to what top-of-the-line ASICs are selling for in the resale market currently.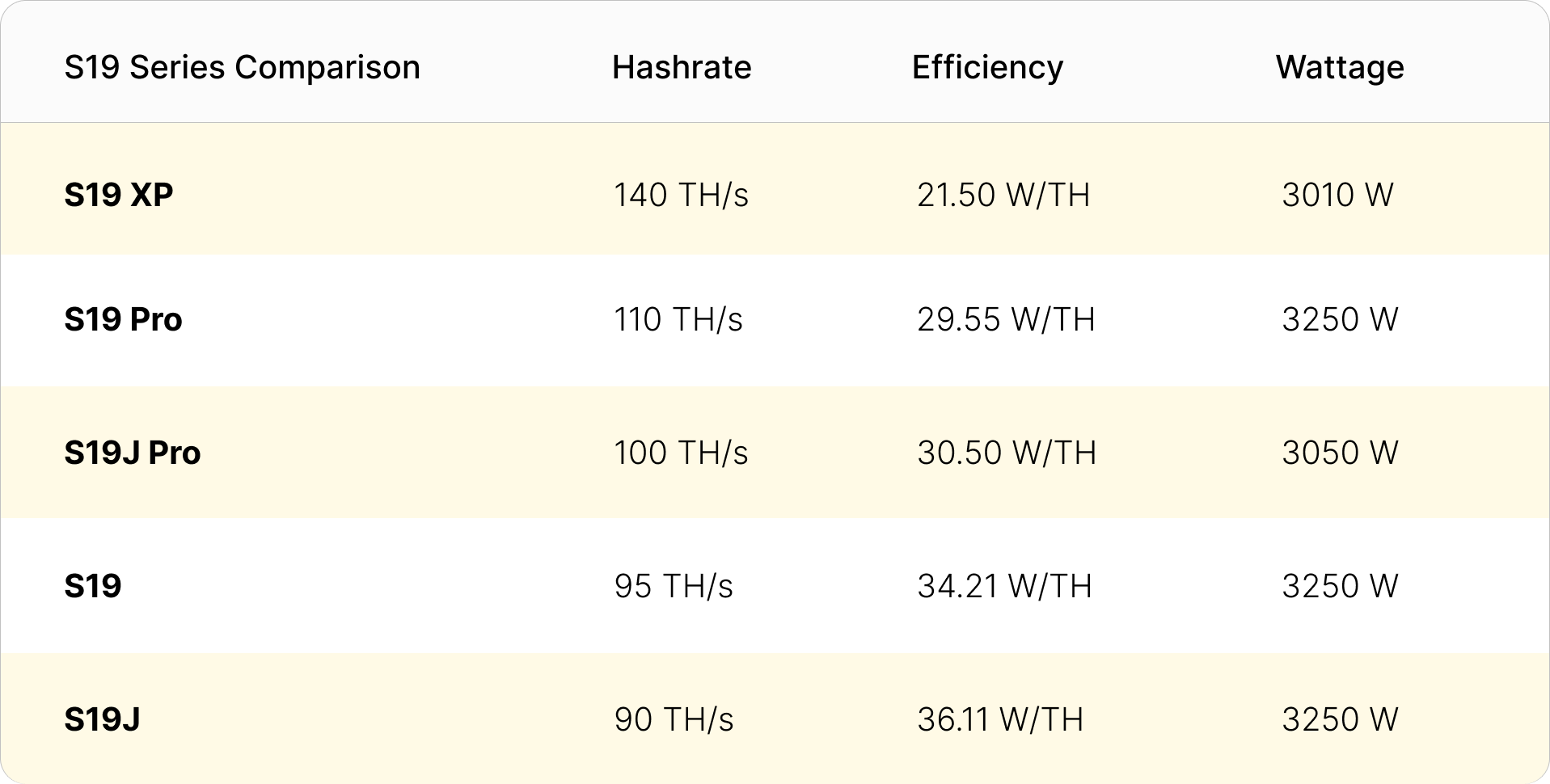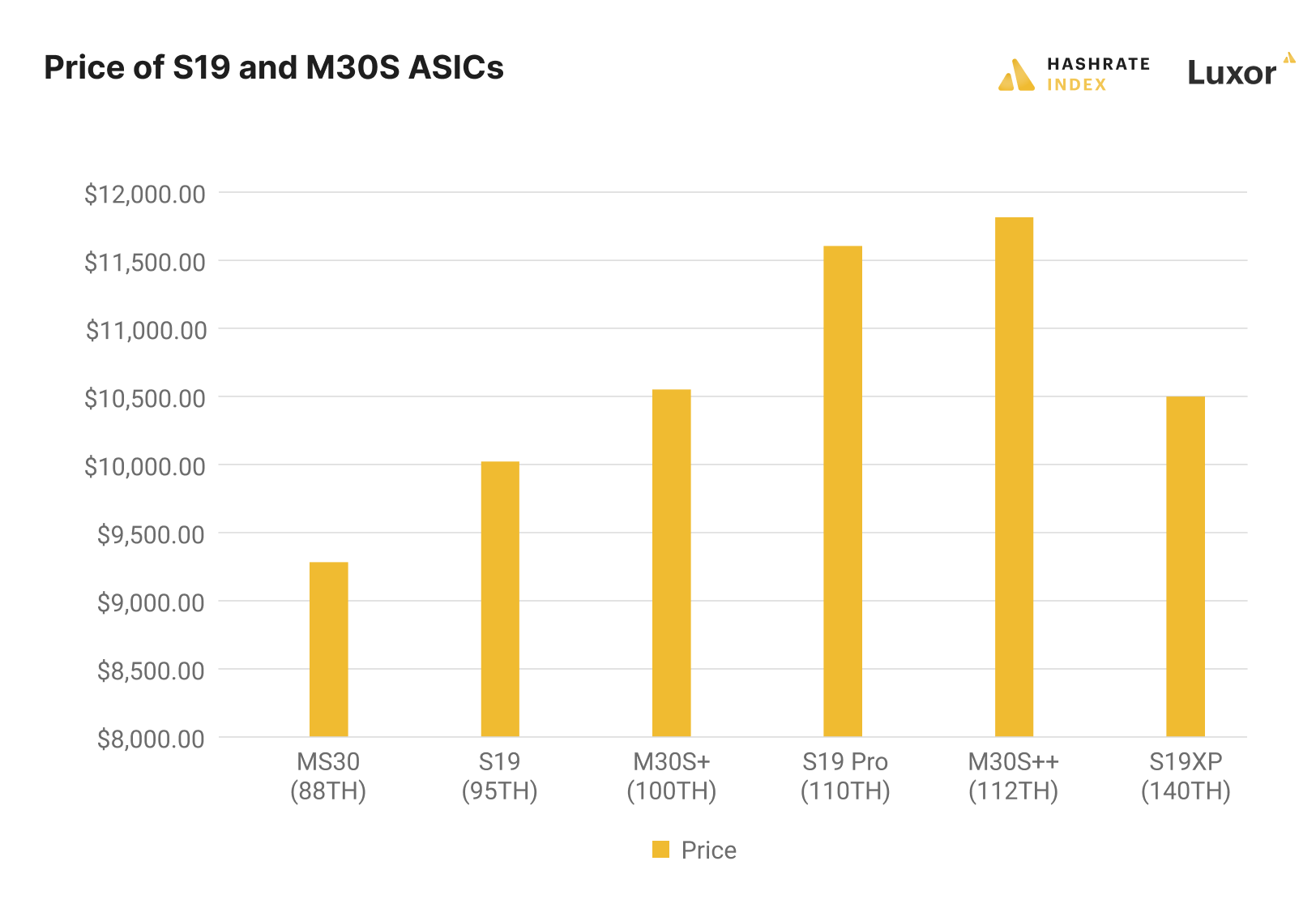 In addition to the above info, our latest blog post takes a look at how the S19 XP stacks up to other new-gen rigs.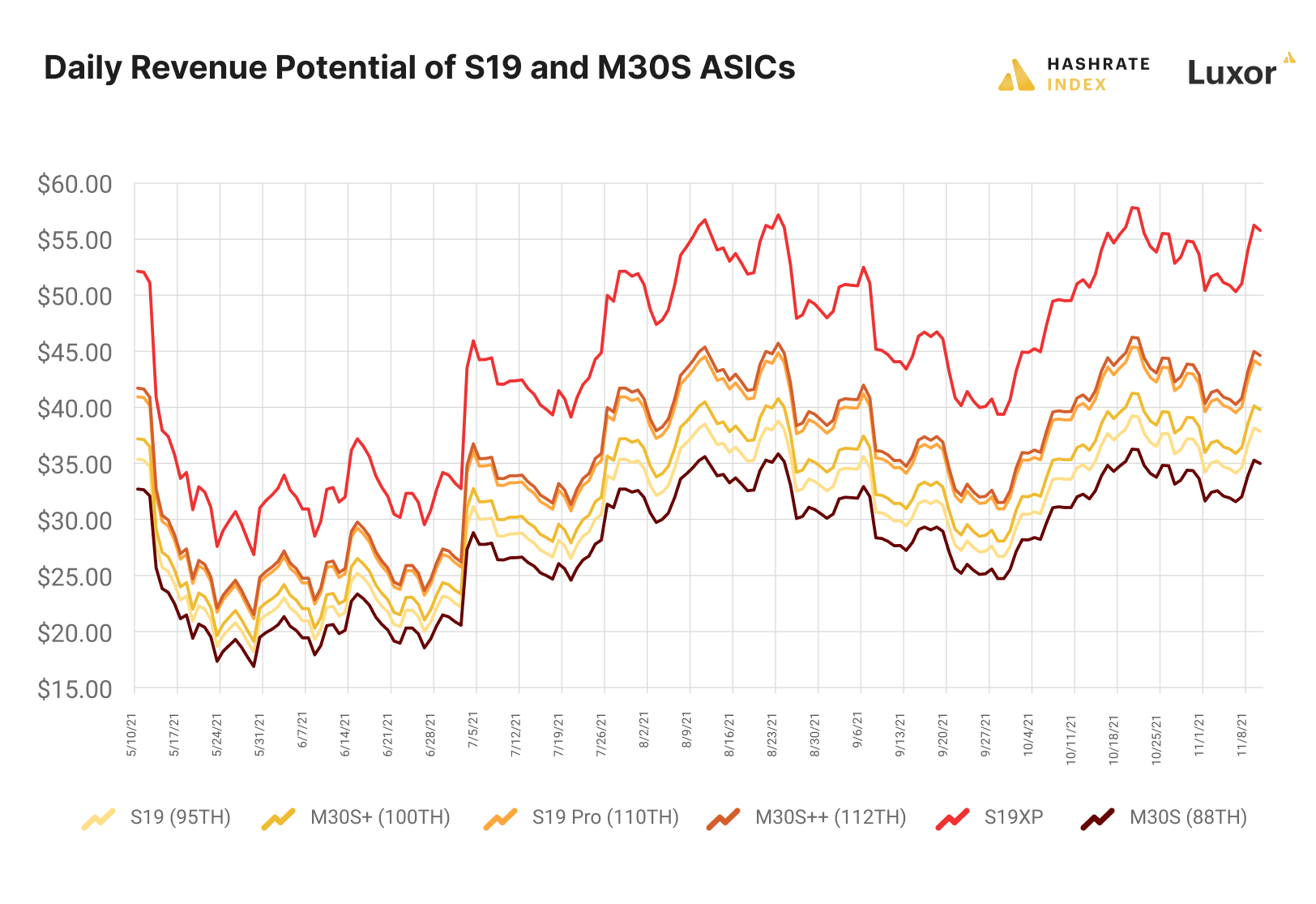 Have a great Sunday, and Happy Hashing!
-Luxor Team
Hashrate Index Newsletter
Join the newsletter to receive the latest updates in your inbox.
---