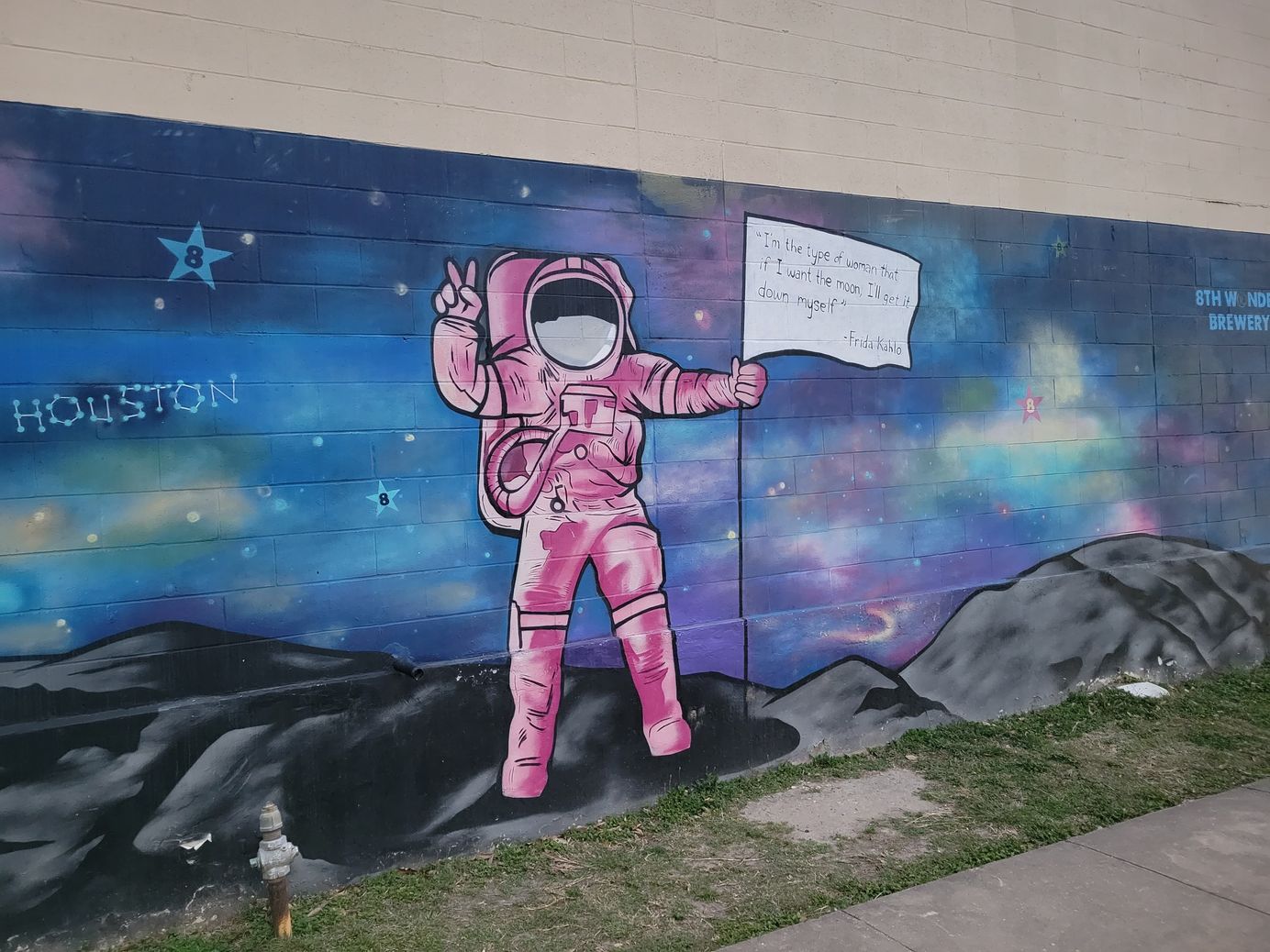 Digital Wildcatter's Empower: Energizing Bitcoin 2022 Recap
In hindsight, it was inevitable.
The industry's first hybrid Bitcoin mining and energy conference just wrapped up in Houston, Texas, the flagship bitcoin mining conference thrown by energy-focused media company Digital Wildcatters.
Empower: Energizing Bitcoin drew a thousand or so energy professionals and Bitcoin miners into Houston's 8th Wonder Brewery for two days of hashing out where Bitcoin mining fits into more sophisticated energy management strategies.
The crowd, a blend of boomer energy veterans and young-buck Bitcoin miners, swilled cold beer in the beating Texas sun and swapped notes on their respective expertise. Speakers from the Bitcoin mining and energy industry (including a few of the Luxor crew) hummed away on panels and Q&As. Senator Ted Cruz presented the keynote speech, one oozing with positivity over Bitcoin mining's future in Texas.
Empower: Energizing Bitcoin 2022 was a small but seminal conference for its pairing of Bitcoin miners and energy professionals (something that will be obvious in hindsight). If they throw another (we pray they will), we won't miss it.
If you did miss this year, here's some of what you missed.
---
Sponsored by BlockFi

---
Digital Wildcatter's Empower: Energizing Bitcoin Will Be A Staple on the Bitcoin Mining Conference Circuit
For Bitcoin miners, the new faces from non-finance/tech/crypto/mining backgrounds were refreshing, particularly for those used to running the usual conference circuit.
Team members from big internationals like Exxon and Chevron circulated the open-air grounds among mom-and-pop operators. Some were in the preliminary stages of scouting out Bitcoin mining's uses for their operations. Those who were ready to take things further were asking which pool to use (the chose is obvious, eh?), which miners to choose, etc. Others still sought out new opportunities for sourcing miners and services for existing operations.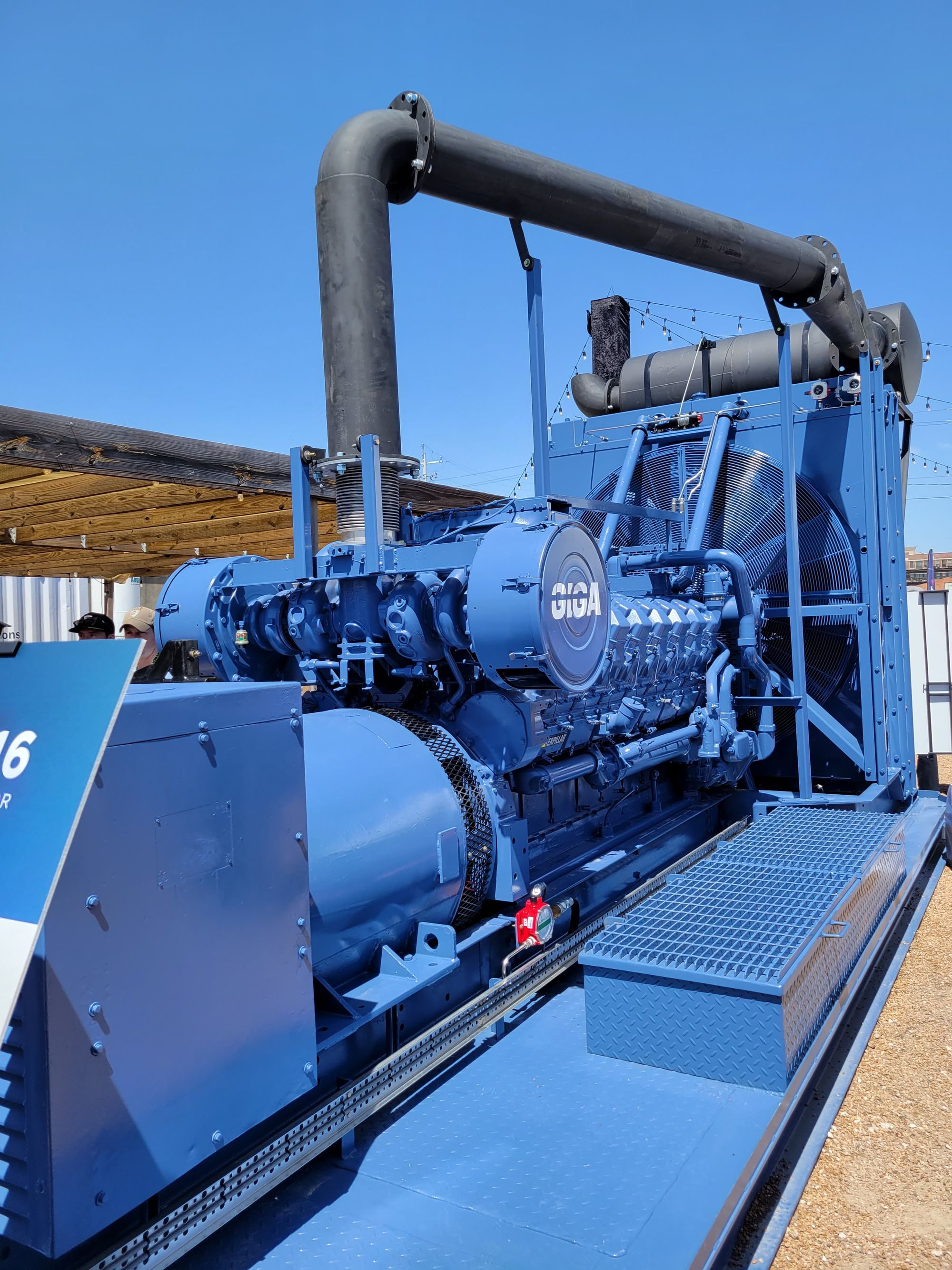 A few themes threaded the conversations the Luxor team had with energy professionals:
Some career energy folks see Bitcoin mining and energy as mirror industries. As one energy professional (who asked to remain anonymous) said to me: "We both have similar problems." Energy companies have stranded assets (e.g., non-dispatchable nat gas or renewables); Bitcoin miners have idle miners that need energy. Both are seeking to maximize underutilized assets.
Energy professionals are starting to pick up on this fact and they really are starting to see Bitcoin as a solution to some problems (or at the very least, are open to exploring mining as potential solution).
Many energy professionals see the bitcoin mining industry as still very nascent and lacking certain financial products that service more mature markets, such as insurance and hashrate derivatives. Additionally, it's clear that unlike oil and gas, Bitcoin miners are still fleshing out best operating practices and standard operating procedure (from corporate/financial operations to physical management of equipment). This is something oil and energy professionals can assist with, and they will help Bitcoin mining capital markets mature in the years to come.
Steven Skobel, a managing member of STS Petroleum, LLC spoke to points 1 and 2 in a brief interview with us. As Skobel says, Bitcoin mining helps his company run "a cleaner operation and maximize revenue."
"It's a good way to harness more value out of an oil and gas operation...where in the past natural gas is flared or not captured at all because there's no economic way to get it to market, [Bitcoin mining] is a good way to make sure nothing is wasted and to maybe increase revenue."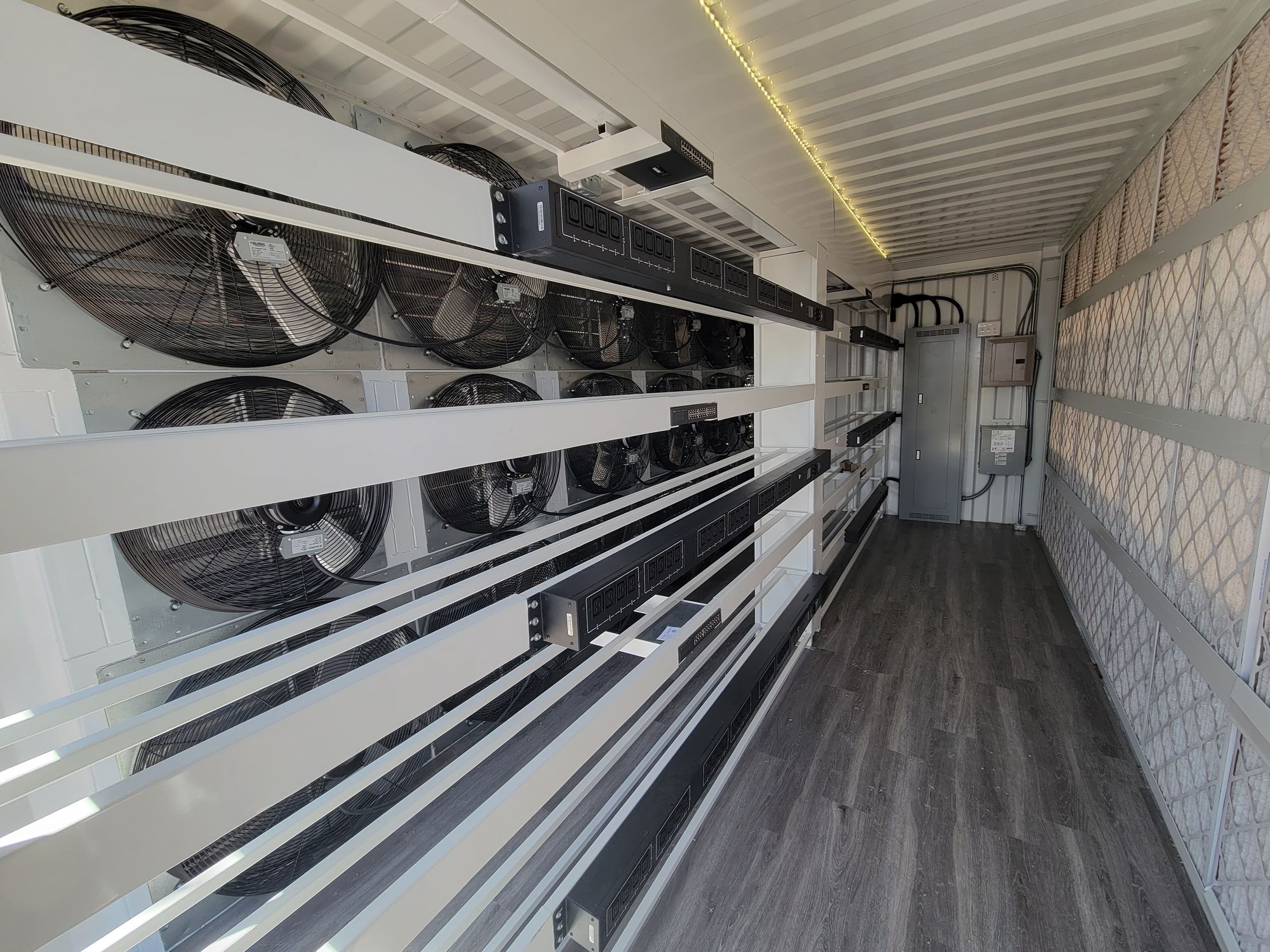 For Skobel and one of his colleagues, Austin Hold the equation is simple: less waste = more revenue.
"I like the aspect of taking energy that's wasted and doing something with it and harnessing a new commodity. I think the future is big for Bitcoin and the sky's the limit," said Hold, who works in services for STS Petroleum, LLC.
Ted Cruz Gives Keynote Speech, Leans Into Bitcoin Mining and Energy Narratives
Texas Senator Ted Cruz presented a keynote on the last night of the conference.
Late in the evening, in front of a neon light-washed stage with towering, luminescent effigies of the Beatles as his backdrop, Ted Cruz touched on some of the week's talking points. He praised Bitcoin mining's potential to strengthen the grid–something he's said at other conferences–and welcomed the obvious marriage of Texas' energy industry and the US' blossoming bitcoin mining industry.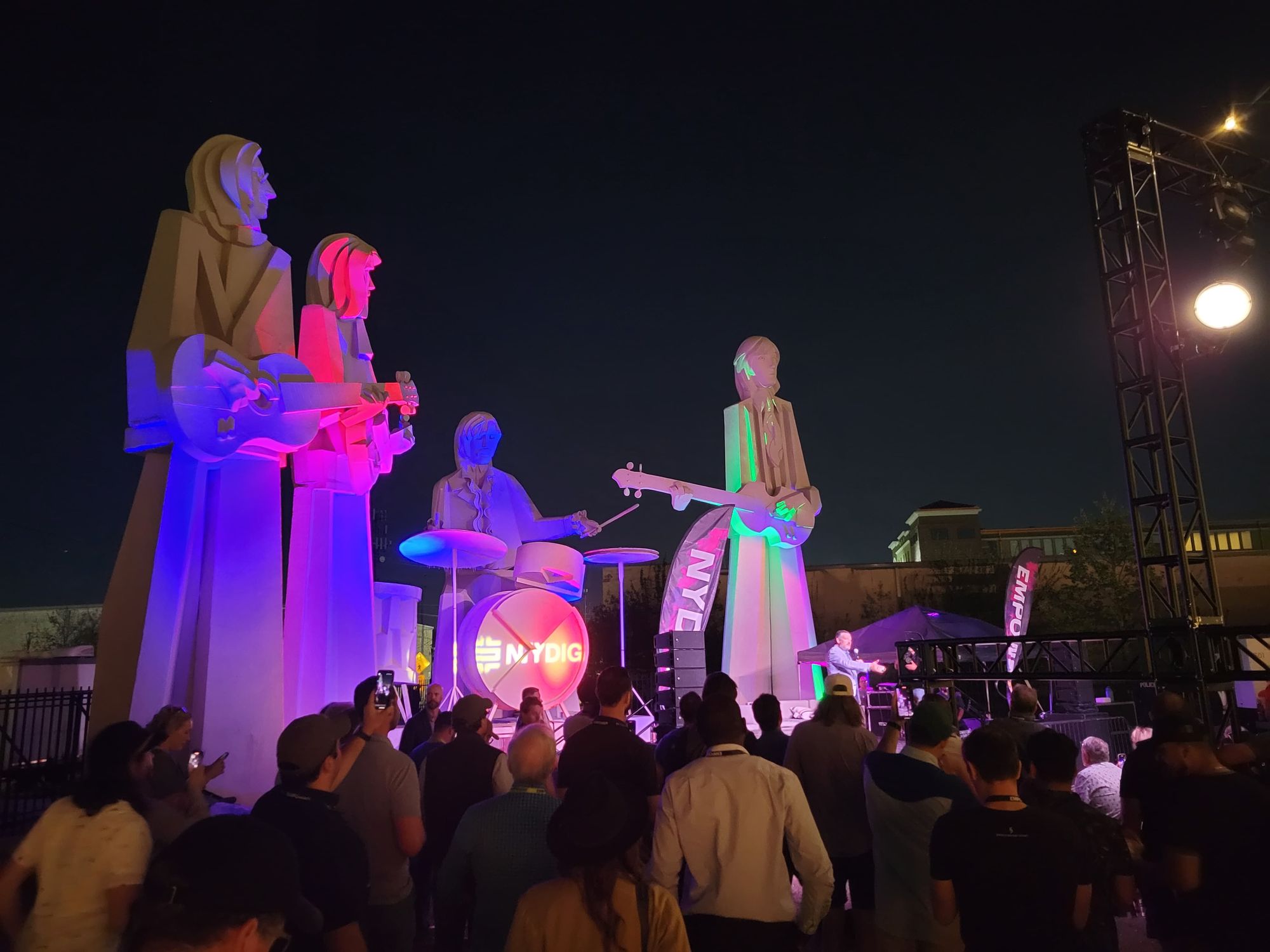 "Bitcoin mining and energy are the perfect match…and if there's one thing we understand in Texas, it's energy," Cruz said during the speech.
As his speech went on, Cruz warned of encroaching regulators and legislators in Washington who don't understand Bitcoin, or who in the worst cases, want to quash it.
A faint "Let's go Brandon!" floated out of the crowd.
"Brandon wants to destroy your industry," Cruz shot back to a growing chorus of hoots and hollers. As the talk approached its close, he became more animated, his voice undulating with the fervent tone and stop-start pitch of a Southern Baptist preacher.
"Communist China and Elizabeth Warren hate Bitcoin for the same damn reason," he said, punctuating the point after a slight pause: "They cannot control it."
The alternative that they want, he continued, is control through a central bank digital currency, something antithetical to Bitcoin and the freedom it provides. To avoid this control, he said he'd rather have entrepreneurs tinker with digital money than the government.
Ted Cruz knows what energy companies know: bitcoin miners are rearing and willing to butter their bread, and who doesn't want their bread buttered? What's good for Texas energy companies (generally) is good for Texans, and Cruz obviously sees opportunity--both for Texas and (probably) his chance at the ballot in 2024.
Maybe that last point is cynical, but it's probably true. It's also true that Bitcoin miners will welcome another advocate on the Hill, particularly one so prominent.  
Have a great weekend, and Happy Hashing!
Hashrate Index Newsletter
Join the newsletter to receive the latest updates in your inbox.
---