Bitmain Drama > Tiger King
The power struggle continues at the world's leading ASIC manufacturer
Happy 34-days A.H. (After-Halving) everyone.
While the founders of Bitmain battle it out, miners that haven't ordered new Bitmain machines celebrate. With expected delays in shipping, some miners may get a couple more months of higher profitability.
This update we also cover Hut8, SMIC, Kyrgyzstan, ETH 2.0 and more
If you like this newsletter we would be grateful for you to share it with your friends & colleagues.
---
Trading Update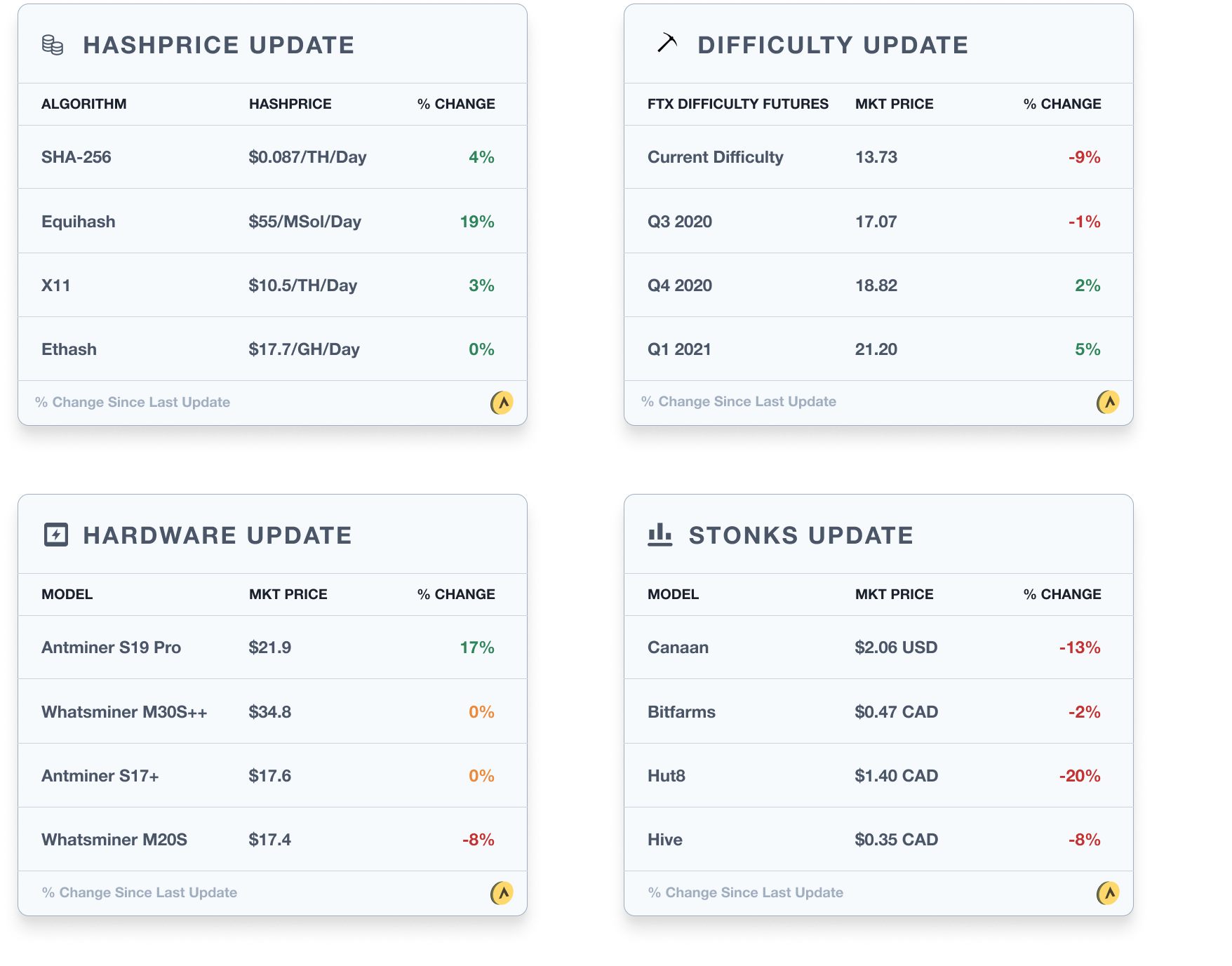 Commentary
With difficulty dropping ~9%, SHA-256 Hashprice saw a moderate two-week gain even with transaction fees coming down. But the gain will be short-lived, with difficulty expected to increase by 15% tomorrow.
Equihash Hashprice increased by 19% during the period. Coinbase announced that they would be listing ZEN, which increased the value of mining. Some hashrate then switched over from ZEC to ZEN, making ZEC more profitable. This highlights why it's important to look at hashprice on an algorithm basis, not per-chain. There are events that occur outside of the main chain that affects the value of hashrate for miners.
Q3 2020 Difficulty Futures traded down on FTX, as the Bitmain news raised concerns that new machines will be delayed. The market seems to think it will be temporary given that Q4 2020 & Q1 2021 futures held strong.
Hut8 dropped 20% over the period. It was on pace for over 25% however the market reacted well to their announced equity raise on the 11th.
---
Mining News
A few updates from the past couple of weeks in the mining industry:
---
Mining Educational Content
Last week we did a deep dive on Cloud Mining. The main concepts, the concerns & historical troubles, major players, how to evaluate them and much more.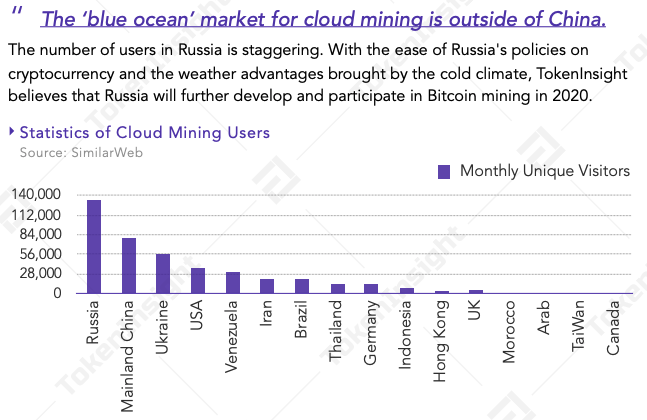 Check it out here:
---
About Luxor
Luxor is a Seattle-based mining company.
Luxor currently runs mining pools for the following cryptocurrency networks – Dash, Bitcoin, Zcash, Monero, Horizen, Decred, Sia, LBRY, Komodo, Pirate and Sia Prime.
We launched a new Equihash Profit Switching Algorithm called Luxor Switch and Catalyst which allows altcoin miners to receive payments for their hashrate in Bitcoin.
We can be found on Twitter or Discord.
---
Footnotes
* SHA-256 Hashprice based on weighted average of BTC, BCH, BSV, & DGB.
* Equihash Hashprice based on weighted average of ZEC, ZEN, ARRR, & KMD.
* X11 Hashprice based on weighted average of DASH & AXE.
* Ethash Hashprice based on weighted average of ETH & ETC.
* M20s & M30s from MicroBT, S17+ & S19 from Bitmain. Used machine price from Kaboom Racks.
Hashrate Index Newsletter
Join the newsletter to receive the latest updates in your inbox.
---