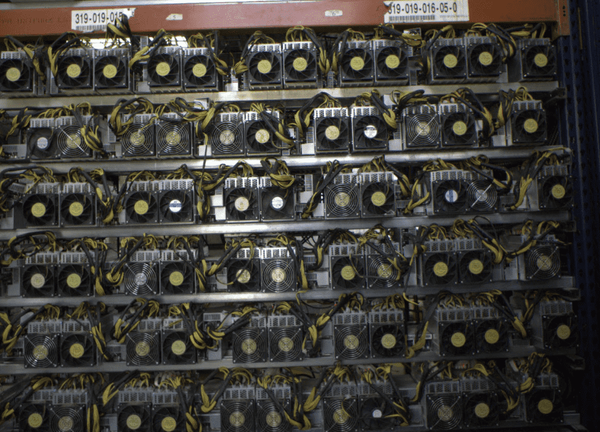 North American Bitcoin Miners Continue Blockbuster Year With Strong October Production
This October was the strongest on record for public North American miners in terms of total bitcoin mined.
Publicly traded Bitcoin miners in North America are continuing their hot streak following China's mining ban.
After coming off their best Q2s and Q3s ever, these miners experienced a likewise strong October. For some of them, their October productions exceeded the rewards they earned for the entirety of Q1.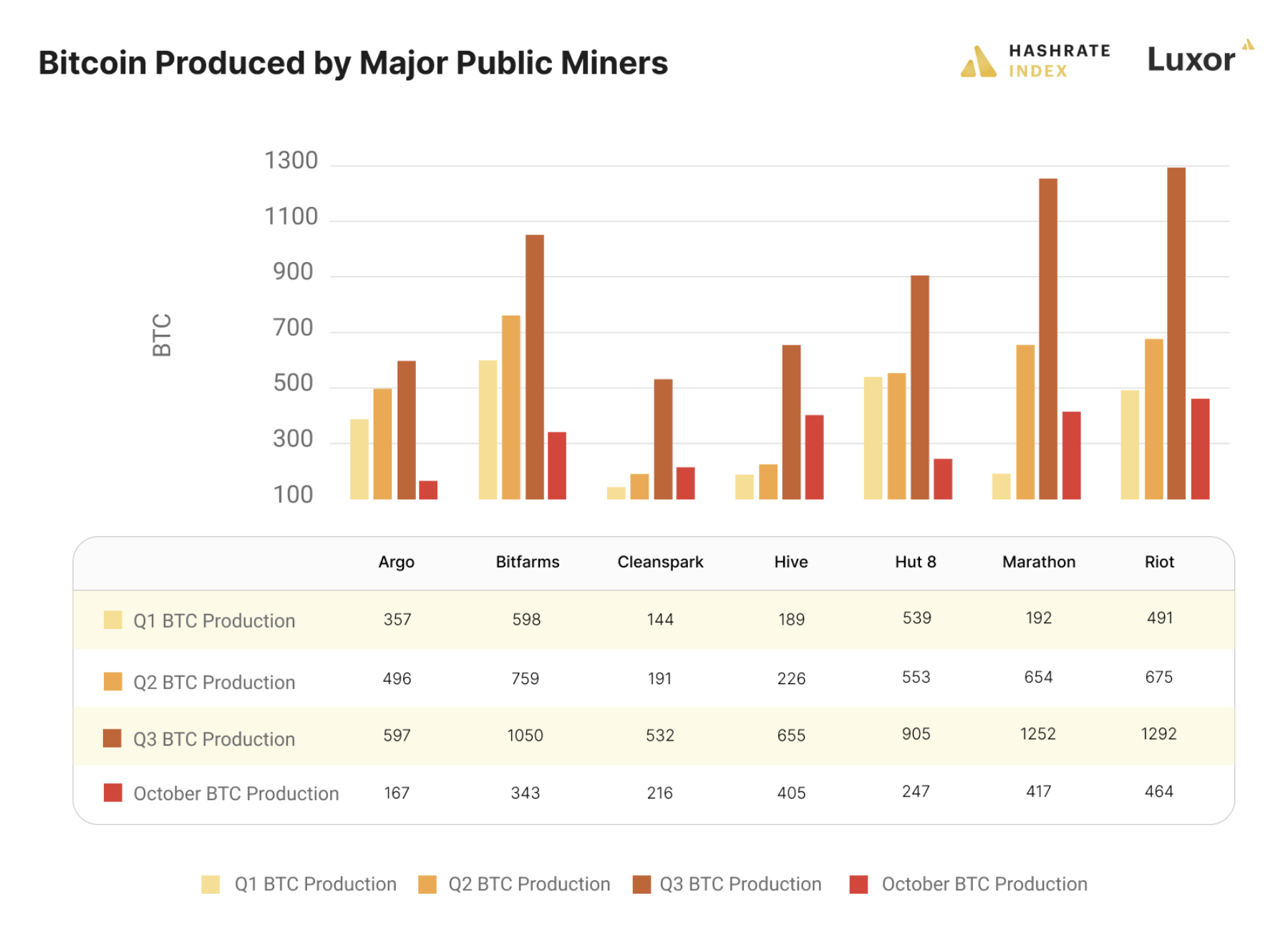 These miners made historic hauls in Q3 in part because of the dearth of competition they faced in the wake of China's Bitcoin mining ban and the subsequent hashrate migration. Many of the miners affected by the ban are still migrating operations, so the reduced competition is still a factor for October's numbers. But we can also attribute these miners' productions last month to the fact that they have continued to ramp up their hashrate with the newest, top-line machines.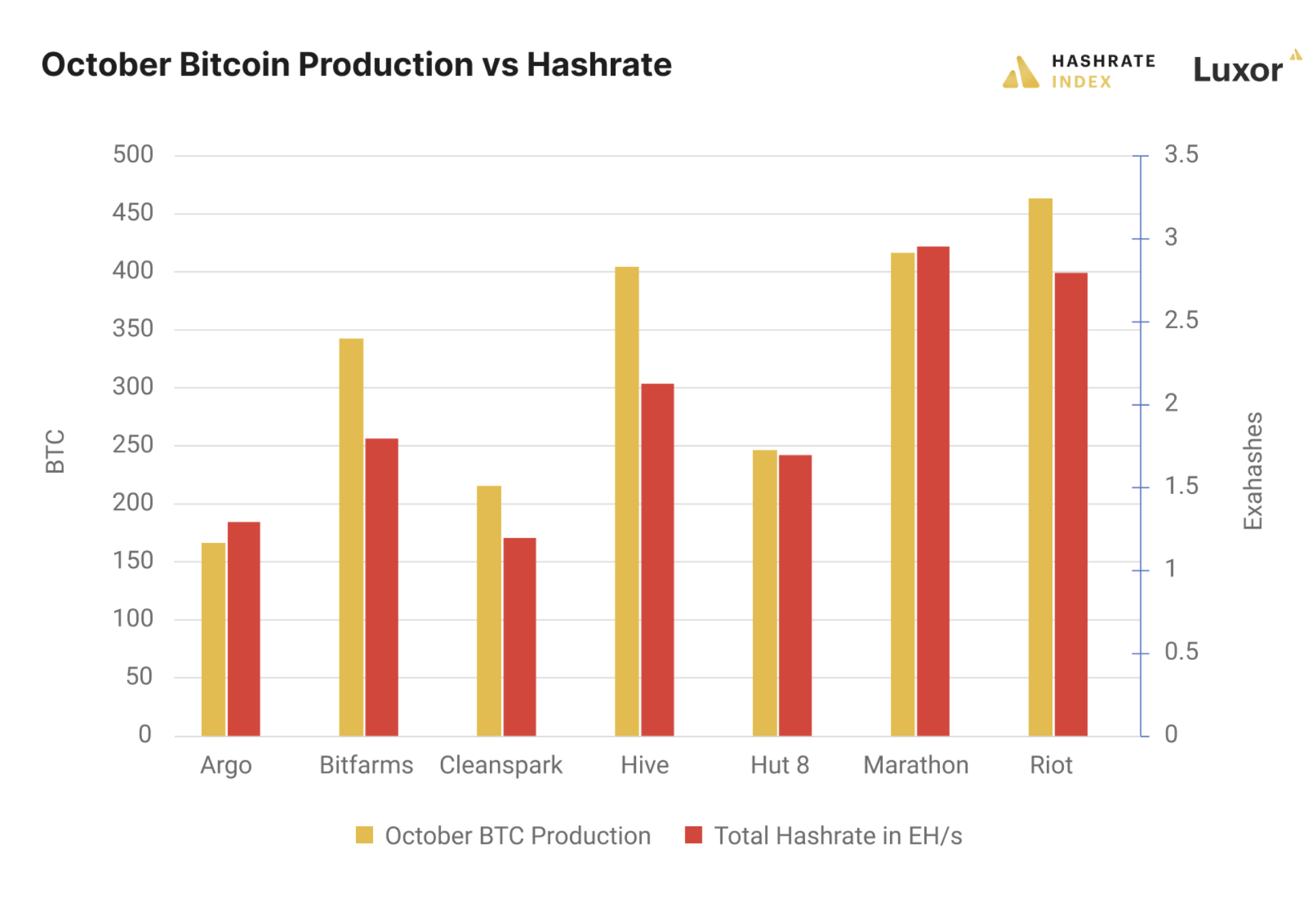 These miners will continue to put new machines online throughout the end of the year, meaning November and December could add to October for another record-breaking October.
It also means that the golden window of profitability opened after China's ban is shrinking still and is close to closing.
Hashrate Index Newsletter
Join the newsletter to receive the latest updates in your inbox.
---