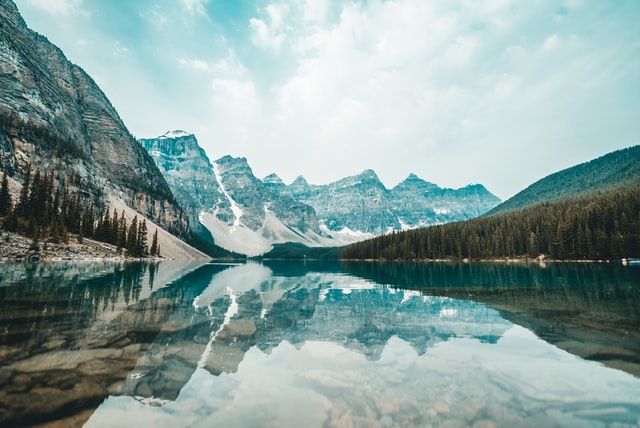 Bitcoin Mining in Canada: 2021 Recap and Predictions for 2022
2021 was a strong year for Bitcoin mining in Canada, and the country is well positioned to be a top mining destination in the years to come.
With a stable regulatory jurisdiction, an abundance of low-cost energy, and a cool climate, Canada is a major player in the Bitcoin mining space. 2021 was a breakout year for the country, with geographic market share significantly expanding. Canada has benefited immensely from the Chinese mining ban and will continue to be a top choice for miners and investors looking to set up shop.
Let's review the year.
How Much Bitcoin Mining Hashrate Is in Canada?
There aren't many sources that estimate geographic hashrate, however, both Luxor and Cambridge have made estimates. Each model produces similar estimates.
Following a hot start to the ASIC arms race in 2018, Canadian market share declined in the following years . It was hard for Canada to keep up with the explosion of growth in the Chinese market. In late 2020, public markets started heating up, fueling Canadian miners with more capital to expand their operations.
The additional dry powder set them up perfectly to take advantage of the Chinese Mining Prohibition of May/June 2021 and capture a higher percentage of the market. Today Canada is likely one of the top 5 nations globally and a critical player in the market.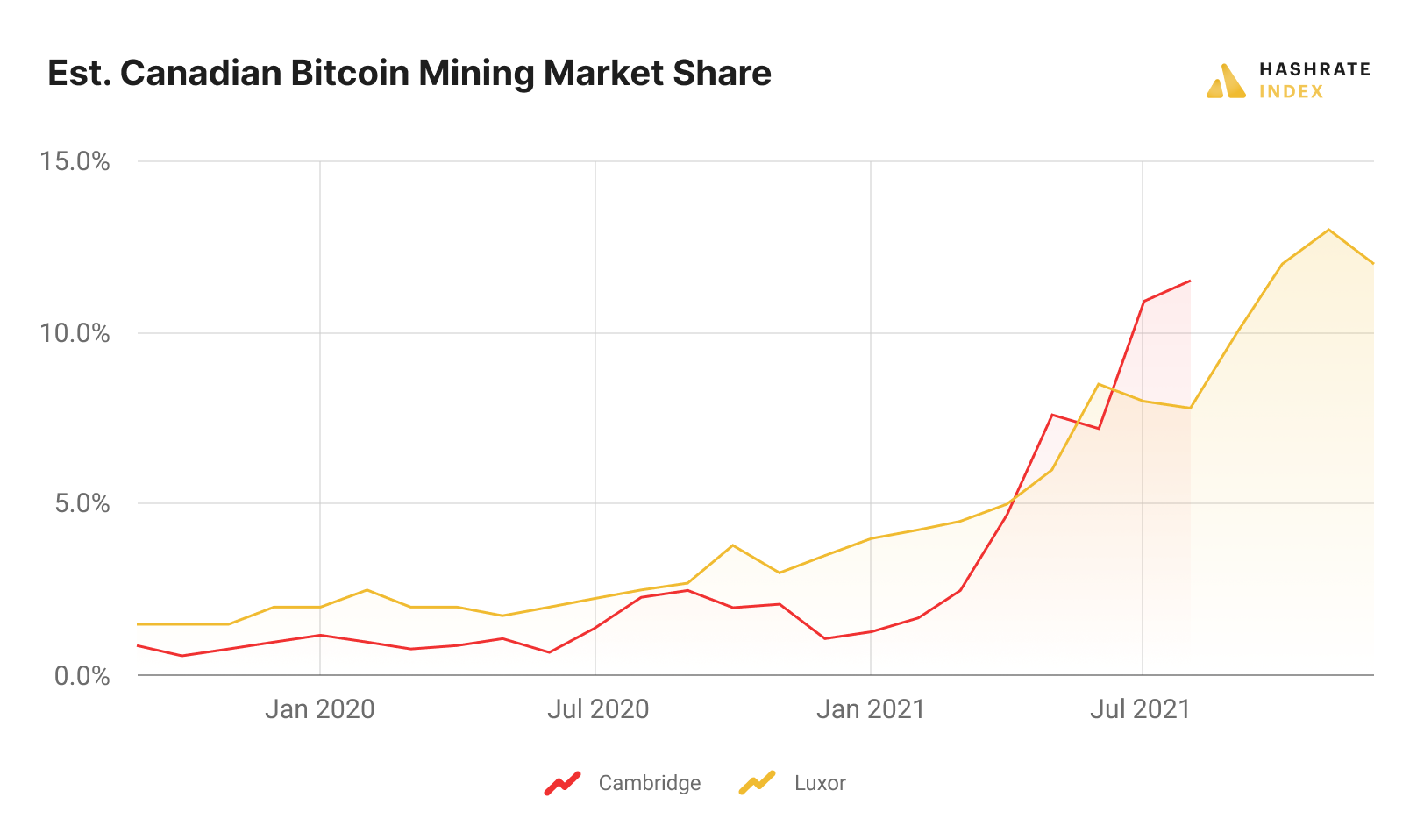 Canada Bitcoin Mining News
The largest Canadian miners are creating new products, expanding operations, and going public to compete for capital and business. The industry is racing forward at an incredible rate led by some of the best companies in mining.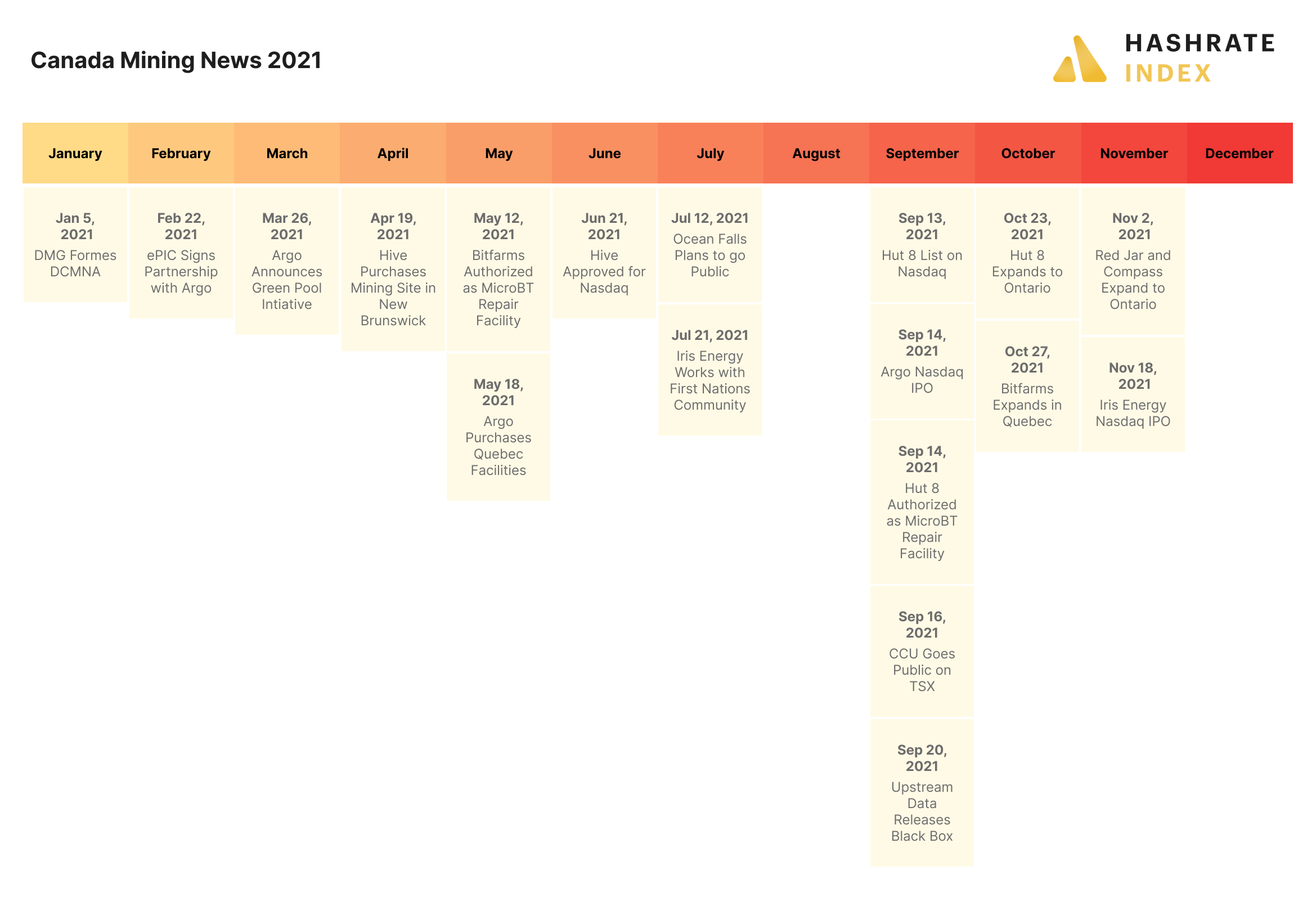 The most exciting theme of the news this year is that the industry is developing across verticals. Not only are people plugging in machines, but they are also innovating in technology like mining boxes, repair centers, new ASICs, mining pools, and management software. The Canadian mining market is becoming more vertically integrated through energy markets, ASIC productions, farms, software, and financial services.
2022 Canada Bitcoin Hashrate Predictions
This year will be hard to top, but Canadian miners are well placed to lead the way in mining next year.
Low tariffs from China and increasing interest in Bitcoin mining from energy producers will provide strong tailwinds for the Canadian mining industry into 2022 and beyond.
I expect market share will stay above 10.0% even with fierce competition south of the border. Canada will likely battle with Kazakhstan, Russia, and Venezuela for the top spot behind the U.S.
Hashrate Index Newsletter
Join the newsletter to receive the latest updates in your inbox.
---