⚡️ The Enemy of my Enemy is my Friend
Happy 218-days A.H. everyone.
Layer1's old founder Jakov Dolic has now signed a deal with Lancium to build out a liquid-immersion, demand-response mining facility with Riot.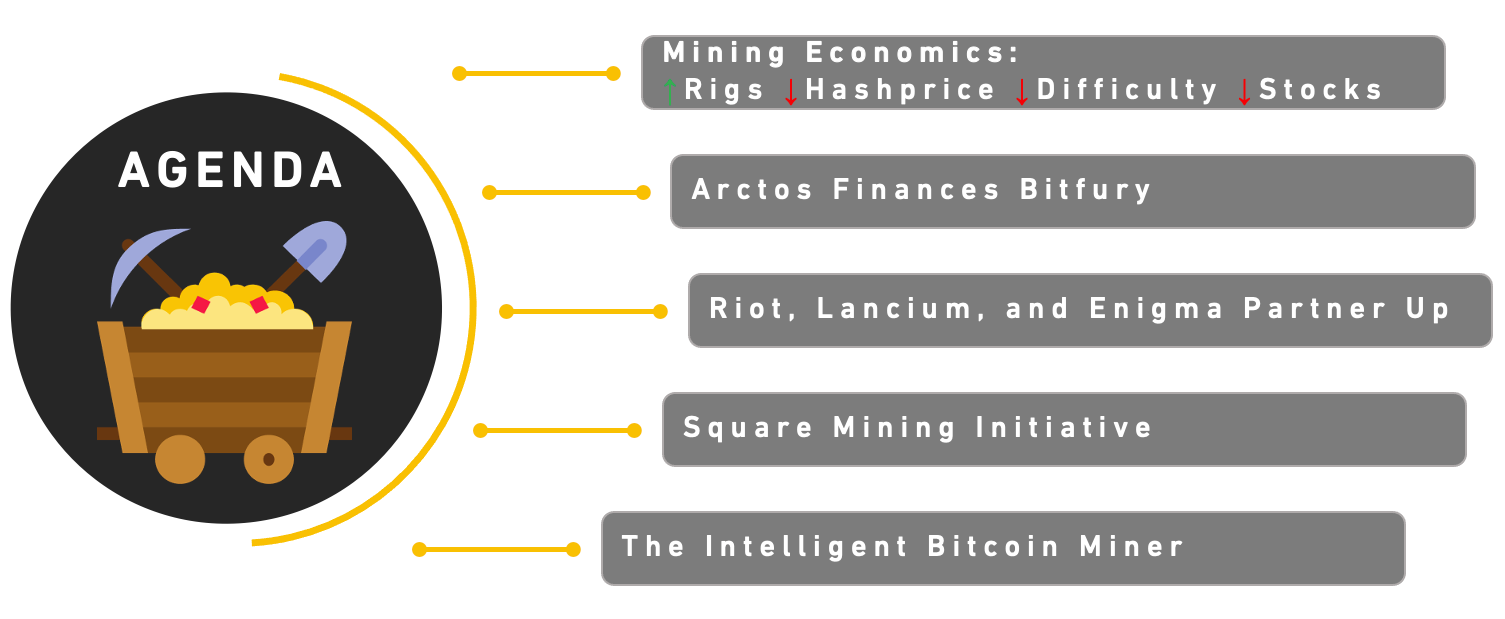 Share with your Friends & Colleagues
---
Sponsored by Boxminer
Make sure to check out Boxminer, a colocation for ASICs located in Ohio. Between the cold climate and great customer support, our miners have been really happy hosting here. They provide a turnkey solution for miners, getting your machines up and running ASAP, and currently have 4 containers online and 2 under construction.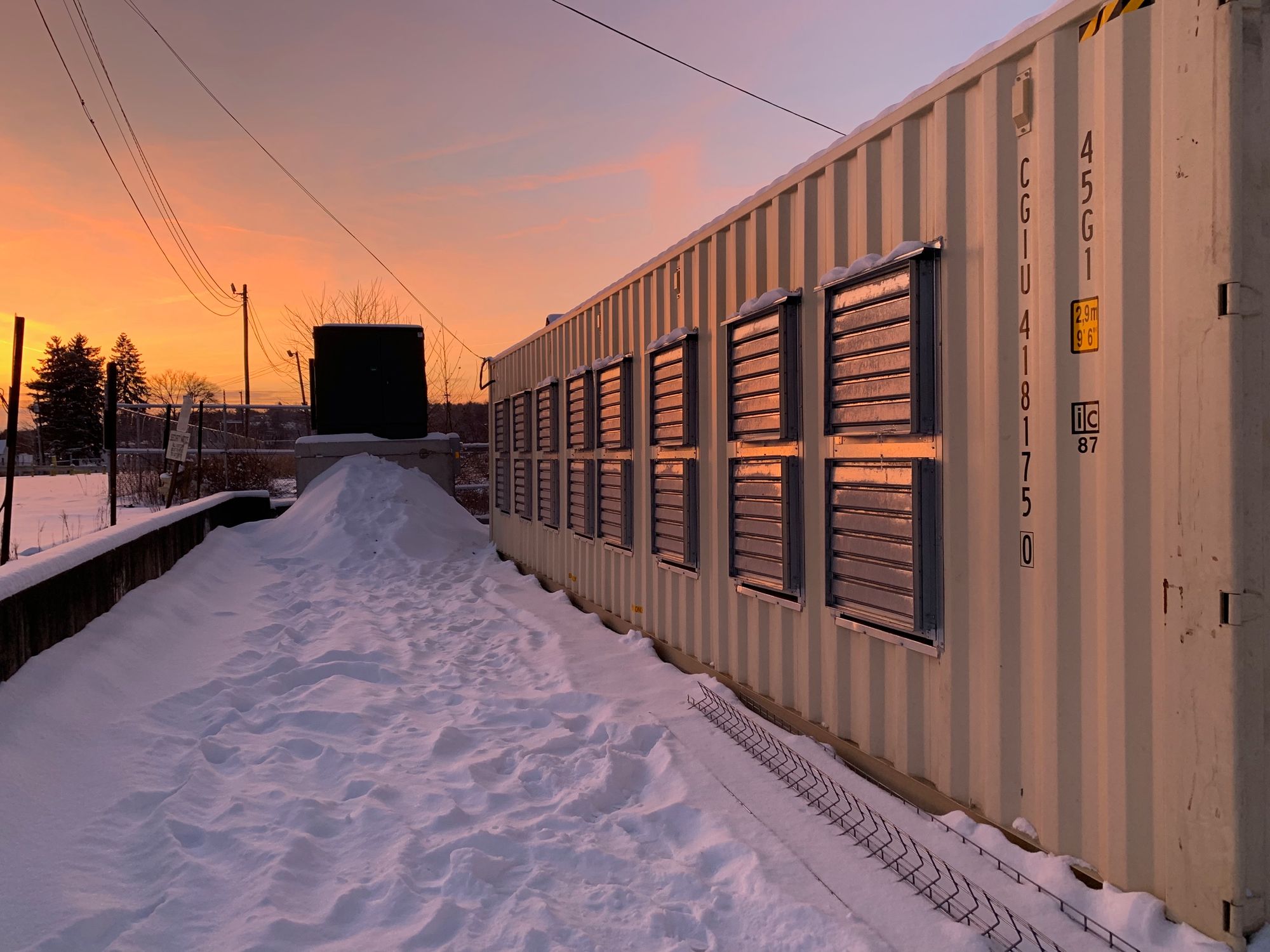 ---
Trading Update
Rig Price Index
New-gen ASIC prices are not slowing down. This is the 6th week in a row that prices have increased. They are up 48% over the past 6 months from $22.84/TH to $33.96/TH.
Bitmain S9s are continuing to be the machine of choice in secondary markets. In the US they are trading at around ~$75 per rig, in Venezuela, they are at almost $200.

Hashprice Index
Mining revenue has fallen 5% since the last update, a result of lower transaction fees.
Difficulty adjusted downwards by -2.3% on Sunday, a somewhat surprising outcome given the current markets. Beyond the obvious drop in mining revenue, another reason for lower hashrate could be that a lot of ASICs are in transit and changing hands. Talking to a few of the brokers it sounds like it is a record quarter for ASIC volume.

Difficulty Futures
FTX's Q1 2021 Difficulty Future is down ~4.0% from the last update to 24.009 T. This represents an expected ~29% increase in hashrate by mid-February 2021.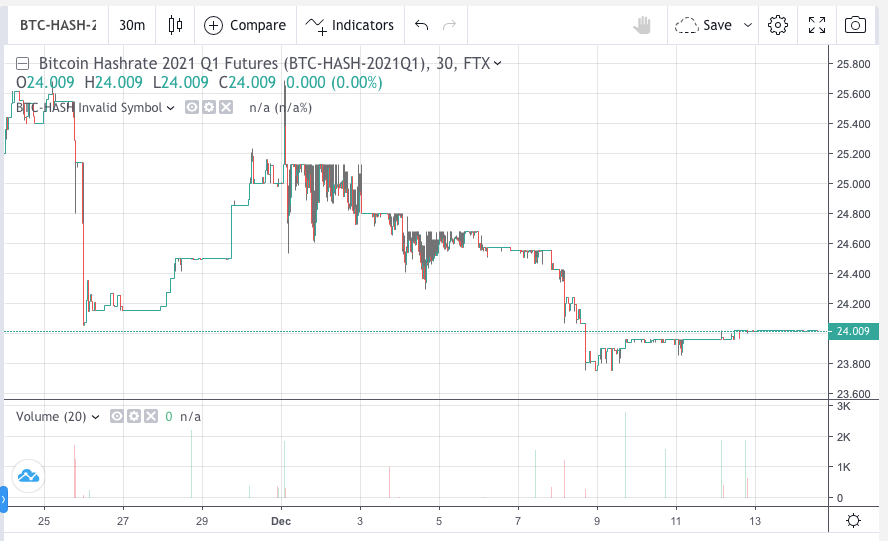 ---
Mining News
Arctos Partners with Bitfury
Arctos Capital announced a new $6.5mm financing deal for Bitfury. The machines will be hosted in Alberta, Canada. (press release) This is the third public deal Arctos has announced this year following a deal with Core Scientific and Blockware Mining.
Alberta (AKA Canadian Texas), has been growing in hashrate this year, as miners pair up with O&G companies to leverage the low cost of energy in the region. Prime Minister Justin Trudeau has recently announced an increase in carbon taxes, which the provincial government is trying to fight in court. This carbon tax has the potential to significantly increase the cost of electricity for certain miners.
Interestingly the loan is for MicroBT Whatsminer units and not Bitfury equipment. This is also the first public news of Bitfury's Canadian mining operations after it was revealed that Bitfury has filed to sell at least part of its 38% stake in Toronto Stock Exchange-listed mining company Hut 8.
Riot, Lancium, and Enigma Partner Up
Riot has partnered with Lancium to use their facility & demand response software and Enigma to use their liquid immersion technology in a new 8MW project.
Engima is founder by Jakov Dolic, the old partner at Layer1, which is interesting given the outstanding lawsuit between Layer1 and Lancium and the new lawsuit between Jakov and Layer1. Sounds like there should be more news coming out on Layer1 shortly.
The pilot project represents the first Controllable Load Resource in the Houston Load zone. (press release)
Square Crypto Launches Mining Initiative
Square intends to support the use of renewable energy in Bitcoin mining with a new Bitcoin Clean Energy Investment Initiative, and it's dedicating $10mm to the effort. CEO Jack Dorsey has long been a proponent of Bitcoin and this is his first public move into mining. (article)
Renewable energy is probably not the best way to label clean energy investments given many companies like Upstream Data can leverage wasted/stranded fossil fuels in a productive and more environmentally-friendly way. Hopefully, this initiative considers a wide range of mining operations.
---
Mining Educational Content
The valuation of hashpower is one of the oldest and most arcane topics in the mining world. Leo Zhang has a succinct way of presenting data and analysis. Check out his latest blog post here:
---
About Luxor
Luxor is a US-based mining company.
We run a best-price platform for SHA-256 (Bitcoin) and Equihash. We operate mining pools for Dash, Zcash, Horizen, Decred, Sia, and more.
We also run mining data website, Hashrate Index.
Hashrate Index Newsletter
Join the newsletter to receive the latest updates in your inbox.
---