⚡️ SPAC and Roll: U.S. Miners Are Entering a New Era of Financing
A new dawn is rising for Bitcoin miner financing, with a SPAC for the U.S.'s largest miner and a Bitcoin Mining ETF being unveiled last week. They couldn't be coming at a better time.
Happy Tuesday Luxor Mining Crew!
The mining industry is recovering from last week's electric Mining Disrupt conference in Miami (at least, we know we are…)
A lot of exciting news came out of the conference, and we appreciated getting to meet many of you in person--and we particularly appreciated hearing how useful Hashrate Index is for so many of you!
Looking at last week's news, the mining industry landed its first ever SPAC and ETF within 48 hours of each other. North American mining companies are intersecting more-and-more with the legacy financial system at a uniquely opportune moment: with hashrate leaving China en masse, there's never been a better time for these miners to roll up their sleeves, dig in their heels, and build for the long-run.
Hashrate Index
Hashprice: Bitcoin's price had a nice pop over the weekend, and Hashprice has risen in step. Current miner profitability is $0.35 TH/s/day.

Hashrate: Hashrate dipped a negligible bit over the week, with the 7-day SMA currently reading 100.4 EH.
Mining News
Core Scientific Goes Public with $4.3B SPAC
Core Scientific is going public using the finance world's favorite new investment vehicle.
The largest miner in North America plans to list on the NASDAQ through a special purpose acquisition company (SPAC) merger with Power & Digital Infrastructure Acquisition. Per the agreement, Core Scientific will receive a valuation of $4.3 billion.
Not to be left out of the party, the lead investor in Power & Digital is none other than BlackRock, the world's largest asset manager. The deal is in line with BlackRock's ever-increasing exposure to the Bitcoin realm, which began this year via futures trading and MicroStrategy stock.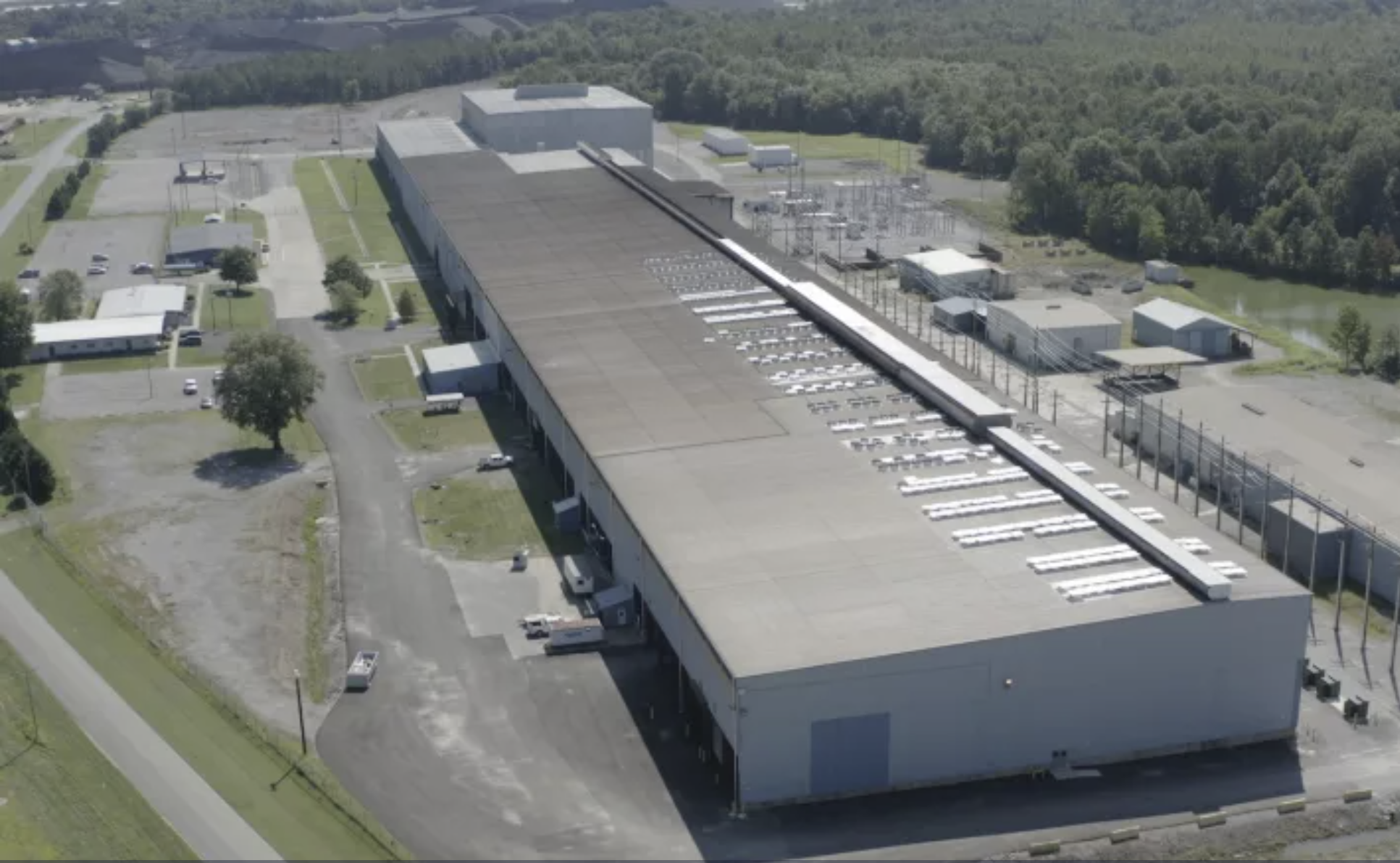 RIGZ Listed on the New York Stock Exchange
The Viridi Cleaner Energy Crypto-Mining & Semiconductor ETF (Ticker: RIGZ) is now listed for trading on the New York Stock Exchange.
RIGZ is an actively-managed exchange-traded fund which is focused on investments within the cryptocurrency mining and mining infrastructure industries.
"Based on recent developments within the Chinese mining sector, North American miners that have access to sustainable and cheap power, large fleets of new-generation rigs, and access to capital are well positioned to generate higher returns during the months and years ahead. We are excited to be launching RIGZ at such a pivotal point within the evolution of this market sector, and to be prioritizing investment into sustainable crypto mining practices through Viridi's clean energy focus," Wes Fulford, Chief Executive Officer of Viridi Funds, said.
RIGZ holdings consist of crypto mining companies (Bitfarms, Hut 8 Mining, Riot Blockchain, CleanSpark, HIVE Blockchain Technologies, and Marathon Digital Holdings), as well as semiconductor companies (Samsung Electronics Co, Nvidia Corporation, Advanced Micro Devices, and Taiwan Semiconductor Manufacturing Co).
You Can Test Your ASIC's Hashrate Now With This One Simple Trick
Navier and Compass released a hashrate tester last week.
HashTest, as it's called, will give miners the ability to accurately gauge their machine's hashrate, something that has been very difficult for buyers to easily verify in the past.
Compass will use the new tool to verify the hashrate of the machines it hosts for their customers, but the tool will be available for public use as well.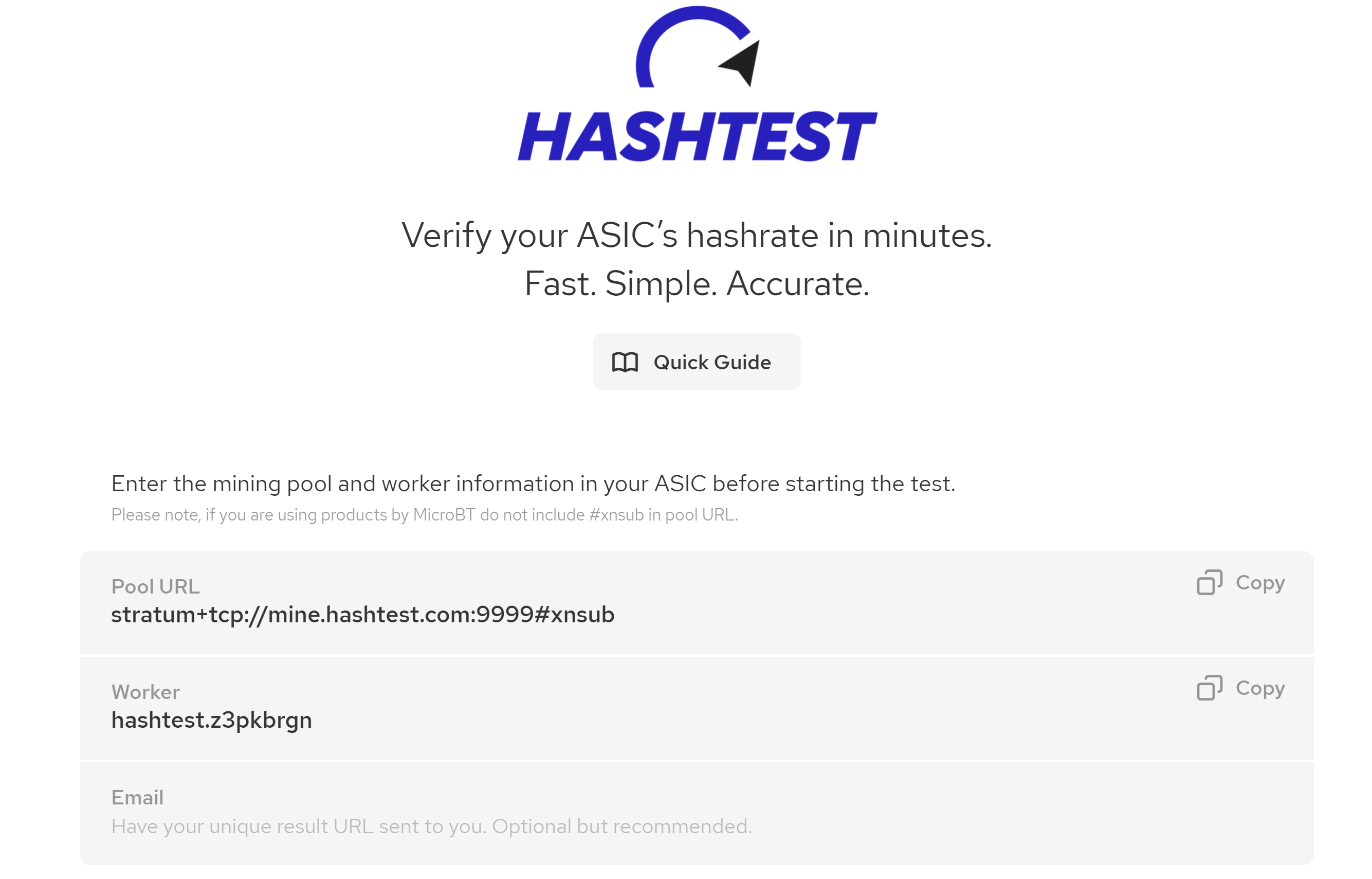 Argo Wants to Sell Shares in the U.S.
Argo Blockchain has filed with the SEC to sell American depositary shares, a type of negotiable security that allows foreign entities to list in the U.S..
The company is already public in the U.K. (and has been mulling over a NASDAQ listing, as well), and it anticipates that it will hit the U.S. financial circuit with this listing in Q3 of this year.
Happy Hashing and have a great week!
-Luxor Team
RIGZ ETF DISCLOSURE
Investors should consider the investment objectives, risk, charges and expenses carefully before investing. For a prospectus or summary prospectus with this and other information about the RIGZ ETF please call (215) 882-9983 or visit the web site at viridifunds.com/rigz-etf. Read the prospectus or summary prospectus carefully before investing.
Investments involve risks. Principal loss is possible. ETFs may trade at a premium or discount to their net asset value. Redemptions are limited and often brokerage commissions are charged on each trade which may reduce returns.
The Fund will not invest directly in cryptocurrencies however it invests in companies involved in the cryptocurrency industry such as mining and manufacturers which can be very volatile. There is no assurance that the cryptocurrency network or service providers will continue in existence or grow. Technology companies may have limited product lines, financial resources and could face intense competition and rapid product obsolescence. Cryptocurrency functionality relies on the Internet and a significant disruption of connectivity could impede functionality and the risk of fraud or cyber-attack which could have adverse effect on the Fund's investments.
Cryptocurrencies are subject to supply and demand so it is unclear how it will be impacted by geopolitical events. Nevertheless, political, health or economic crises may motivate large-scale acquisitions or sales of cryptocurrency either globally or locally. Large movements in the price of cryptocurrencies could create volatility and negatively impact the value of the Fund.
Cryptocurrencies exchanges are new and largely unregulated without any central authority or backing by any government or banks. Cryptocurrency is not legal tender and may experience very high volatility or be more exposed to fraud, glitches or stop operating.
Cryptocurrencies currently face an uncertain regulatory landscape and are rapidly evolving in not only the United States but also in many foreign jurisdictions. The adoption of laws and regulations that affect the industry could ultimately have a negative impact or impede the growth of the companies the fund invests in.
Investments in foreign securities and depositary receipts are subject to special risks including the risk of a foreign jurisdiction imposing restrictions on the ability to repatriate or transfer currency or other assets; political, regulatory risks; and foreign market and trading risks. Depositary receipts represent shares of foreign based corporations and may be less liquid than the underlying shares in their primary trading market.
The Fund may invest in companies that have recently completed an IPO (initial public offering), are derived from a SPAC (Special Purpose Acquisition Company) or result from a Reverse Merger. These companies may be unseasoned and lack a trading history and track record. IPOs and stocks derived from SPACS or Reverse Mergers are thus often subject to extreme price volatility and speculative trading.
The fund invests in micro-, small-, and mid-capitalization sized companies which could have less liquidity and lower-trading volumes which tend to make their market price fall more in response to selling pressures and may have limited markets, product lines, or financial resources and lack management experience.
The Fund's crypto mining investments will be screened with clean energy criteria. Given the high energy usage of the crypto mining industry, the Sub-Adviser will evaluate crypto mining companies by focusing on their actions that will reduce the negative environmental impacts of mining. The Sub-Adviser will also consider purchased carbon offsets and other actions promoting environmental sustainability. There can be no assurance that this strategy will be successful for the Fund.
The Fund is non-diversified, which means that it may invest more of its assets in the securities of a single or smaller number of issuers than if it were a diversified fund. The Fund was recently organized with limited operating history and track record on which to base an investment decision.
The Funds are distributed by Quasar Distributors, LLC. The Sub-Adviser (Viridi Funds) provides clean energy screening.
Hashrate Index Newsletter
Join the newsletter to receive the latest updates in your inbox.
---