⚡️ Semiconductor Protectionism
Happy 280-days A.H. everyone.
Just as countries ensure self-sufficient food production, semiconductor production may too be deemed a national-supported sector.

Share with your Friends & Colleagues
---
Sponsored by Compute North
Host your mining gear at one of the leading colocation facilities in North America. The team at Compute North is known for being trusted & credible, cost-effective, and executing with speed. Many of Luxor's pool clients are mining at Compute North and value their best-in-class mining solution. They go the extra mile to help maximize hashrate and revenue. Get in touch to secure your space today and get mining.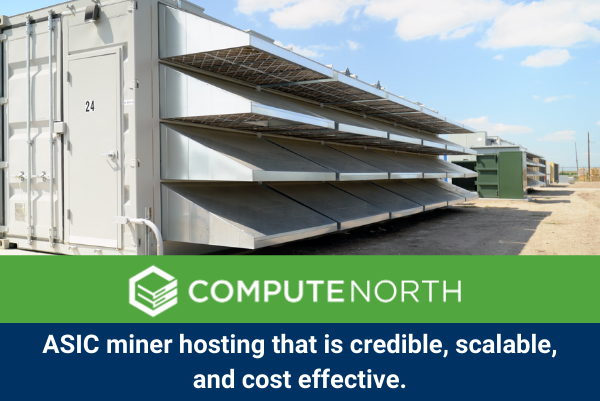 ---
Trading Update
Rig Price Index
New-generation equipment decreased -2% during the period, the first decline in months. With a short break in Bitcoin price appreciation, the ASIC market followed suit with two weeks of flat prices. As mentioned last newsletter, rig prices outpaced hashprice, and it looks like the market has since corrected. Expecting a larger increase next update.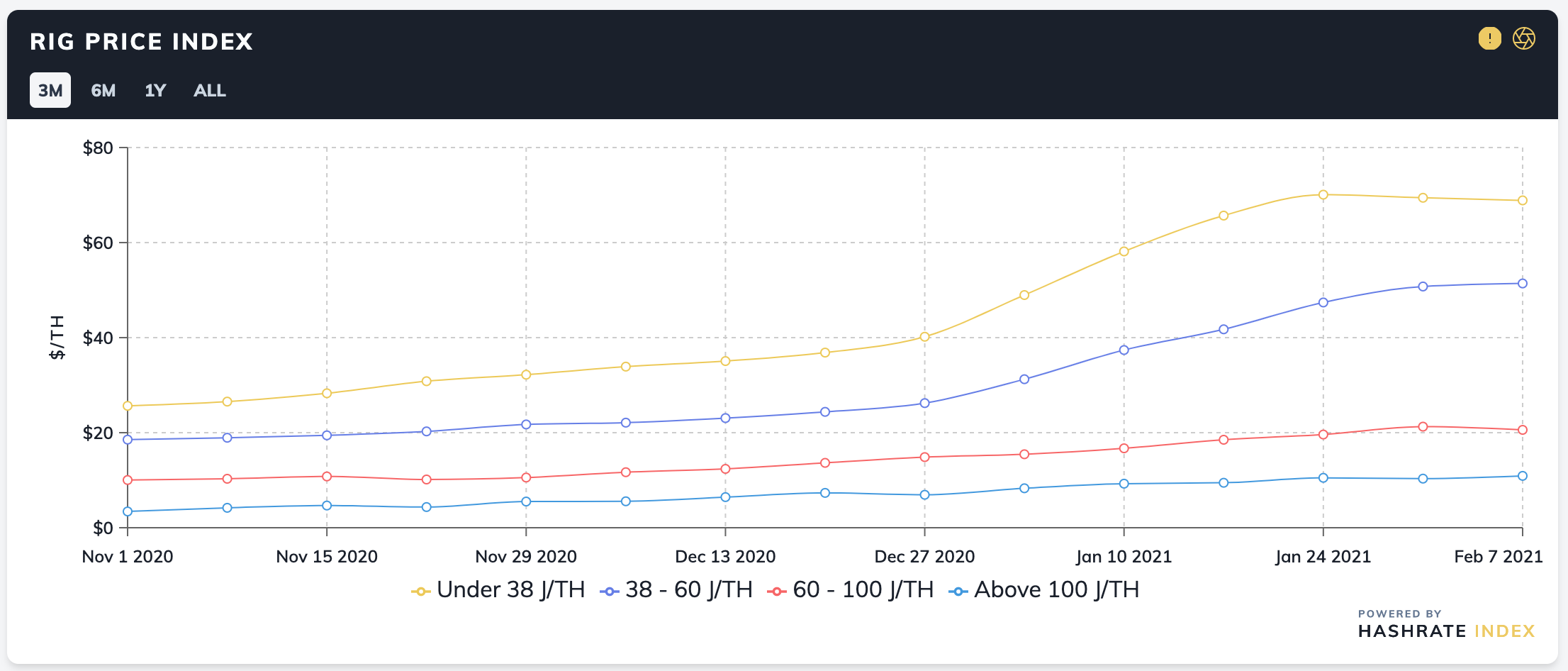 Hashprice Index
Mining revenue has increased 36% since the last update, caused by Bitcoin price (41%) & higher transaction fees, despite an upward difficulty adjustment.
Hashrate broke its previous ATH to hit 157 EH. We are expecting a steady ~3 EH+ increase in hashrate per month as new ASICs get delivered. Difficulty increased 3%, 10 days ago, and is expected to increase another 4% in 3 days.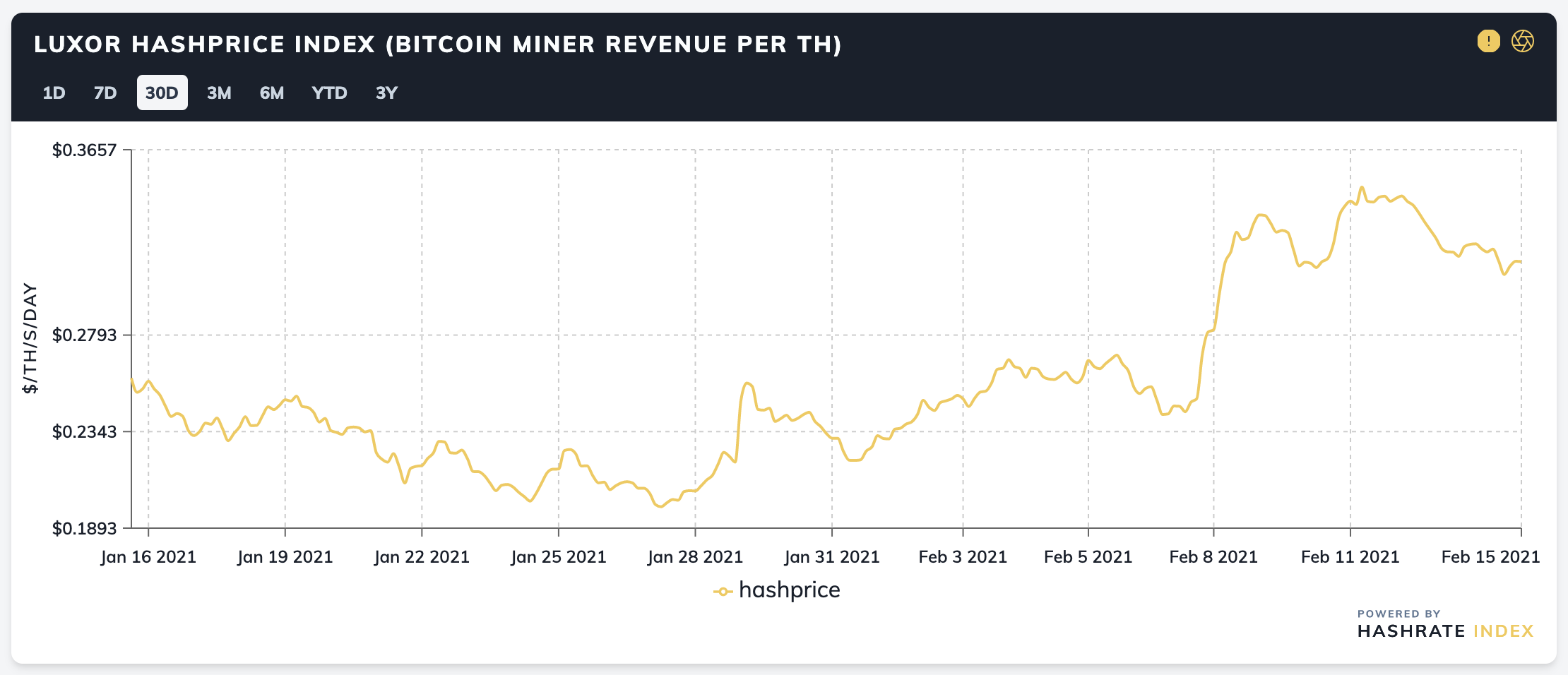 ---
Mining News
Samsung Plans U.S. Facility
Having domestic chip production is top of mind for the American Government.

Last week it was announced that Samsung Foundry has filed documents to build a leading-edge semiconductor manufacturing facility in the US. To incentivize Samsung the government is offering some heavy tax abatements. It also helps Samsung keep up with the growing global demand for semiconductors. This follows news of TSMC's US plans announced last year.
Argo Expands to Texas
Argo is the latest mining company with its eyes on accessing the cheap and abundant power market in Texas. They signed an agreement to acquire DPN's 200 MW location, for $17.5mm and plan to build out the farm in the next 12 months. (article)
Beyond the low-cost power, the market (ERCOT) also provides miners the ability to sell energy back to the grid. At certain points, it can sell for much more than it could be used to mine. In the future, most farms will deploy profit-switching algorithms between energy markets and hashrate. Over the weekend ERCOT hit $8,000-9,000 per MW, but this region also comes with some potential issues such as iced out wind capacity.
Financing in 2021
Publicly listed companies have been on a fundraising tear. Elwood research did a good job of mapping these raises out as shown below. Established mining companies such as Genesis Mining are no doubt eyeing the strong market cycle and attractive valuation multiples. If the market continues this way we may see quite a few new companies become publicly traded this year.

While public miners are able to raise capital very easy via equity offerings, private companies are still relatively limited on that front. In 2020, ASIC financed equipment became common practice with companies such as Blockfills and Arctos helping private companies raise. In 2021 that continues to be a trend with Arctos recently announcing a deal with Iris Energy. (press release)
---
Mining Educational Content
DeFi took 2020 by storm. In 2021 we saw the launch of two DeFi tokens, bridging the gap to the mining space (BTCST & pBTC35A). As promised we did a deep dive into this topic below, we also covered it on a podcast here.
---
About Luxor
Luxor is a US-based mining company.
We run a best-price platform for SHA-256 (Bitcoin) and Equihash. We operate mining pools for Dash, Zcash, Horizen, Decred, Sia, and more.
We also run mining data website, Hashrate Index.
Hashrate Index Newsletter
Join the newsletter to receive the latest updates in your inbox.
---