⚡️ Read the Tea Leaves
Bitcoin mining ASIC prices are still on the rise and Bitcoin mining hashprice has fallen.
Happy 357-days A.H. everyone.
20%, 30%, 40%. All sorts of numbers were thrown out to measure the hashrate drop from the Xinjiang incident. As Steve Barbour said, the truth is in the Tea Leaves (Difficulty Adjustment).

Share with your Friends & Colleagues
---
Sponsored by Compute North
Host your mining gear at one of the leading colocations in North America. The team at Compute North is known for being trusted, and cost-effective. Many of Luxor's pool clients host there and value their best-in-class mining solution. They go the extra mile to help maximize hashrate and revenue. Get in touch to secure your space today.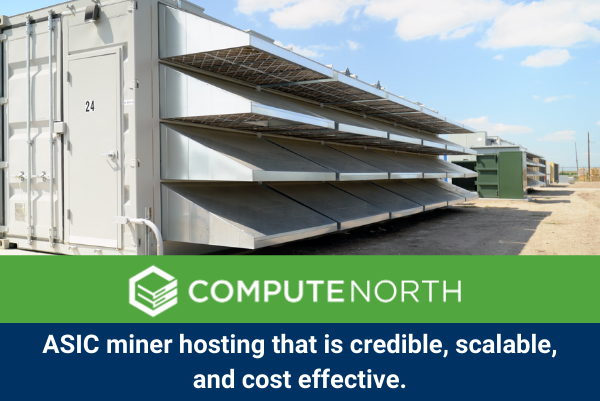 ---
Trading Update
ASIC Price Index
New-generation equipment increased only 2% during the period while old generations increased 11% on average. Old gen hardware is incredibly hard to get through the brokers right now, there is a decrease in the volume of second-hand machines.
We are doing some analysis into new-gen vs old-gen equipment and how they react differently to BTC price changes, supply shortages etc. We will post it on our blog.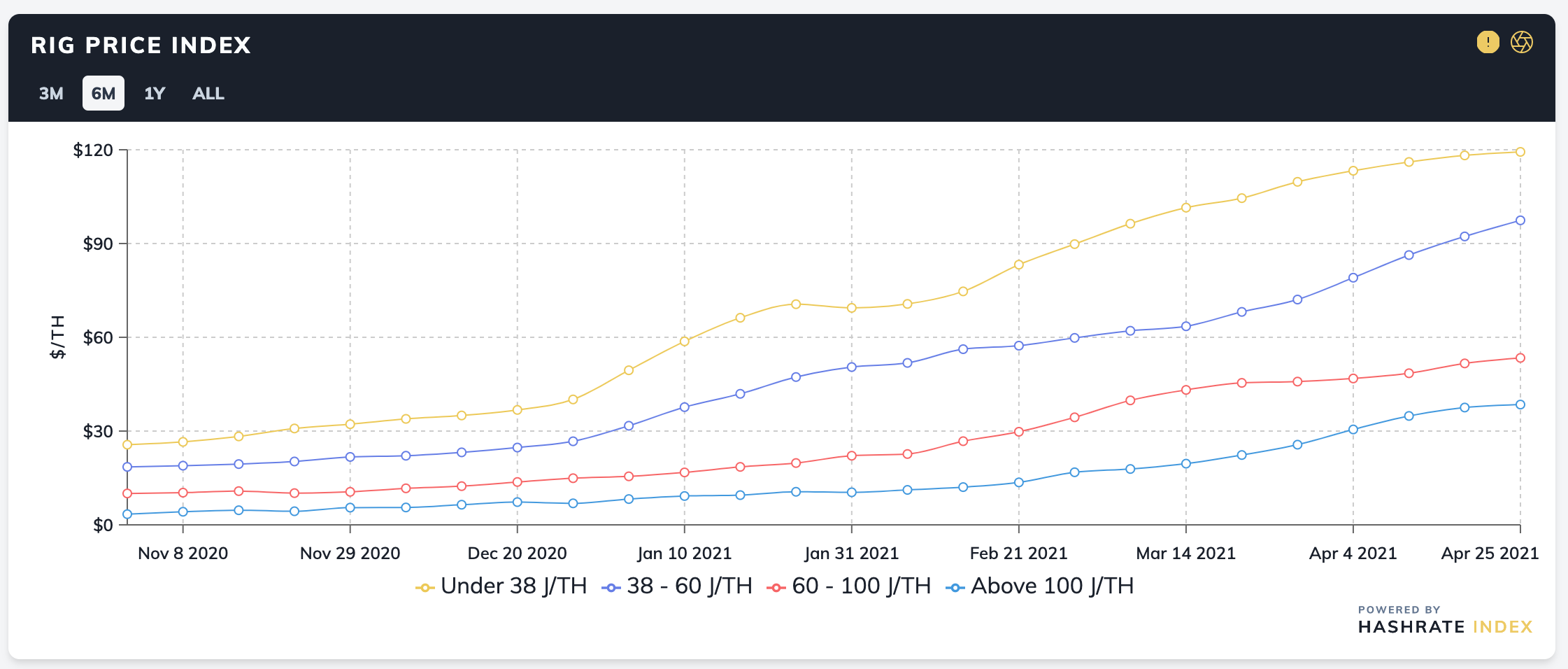 Hashprice Index
Mining revenue has decreased 3% on a USD basis since the last update, caused by a fall in Bitcoin price of 7%. On BTC basis, hashprice is up to 3% as network difficulty decreased significantly as we discuss below. Hashrate appears to be back close to highs of 167 EH+.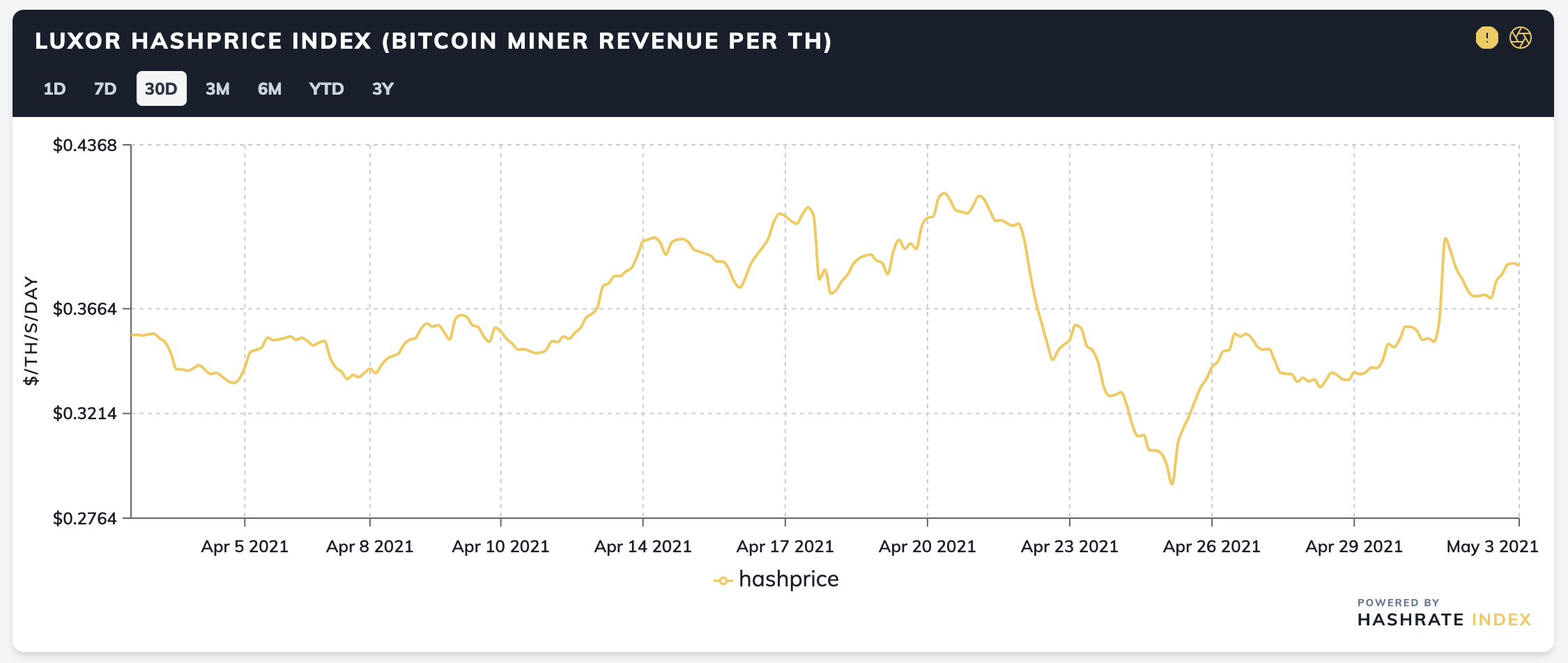 ---
Bitcoin Mining News
Xinjiang Shuts Down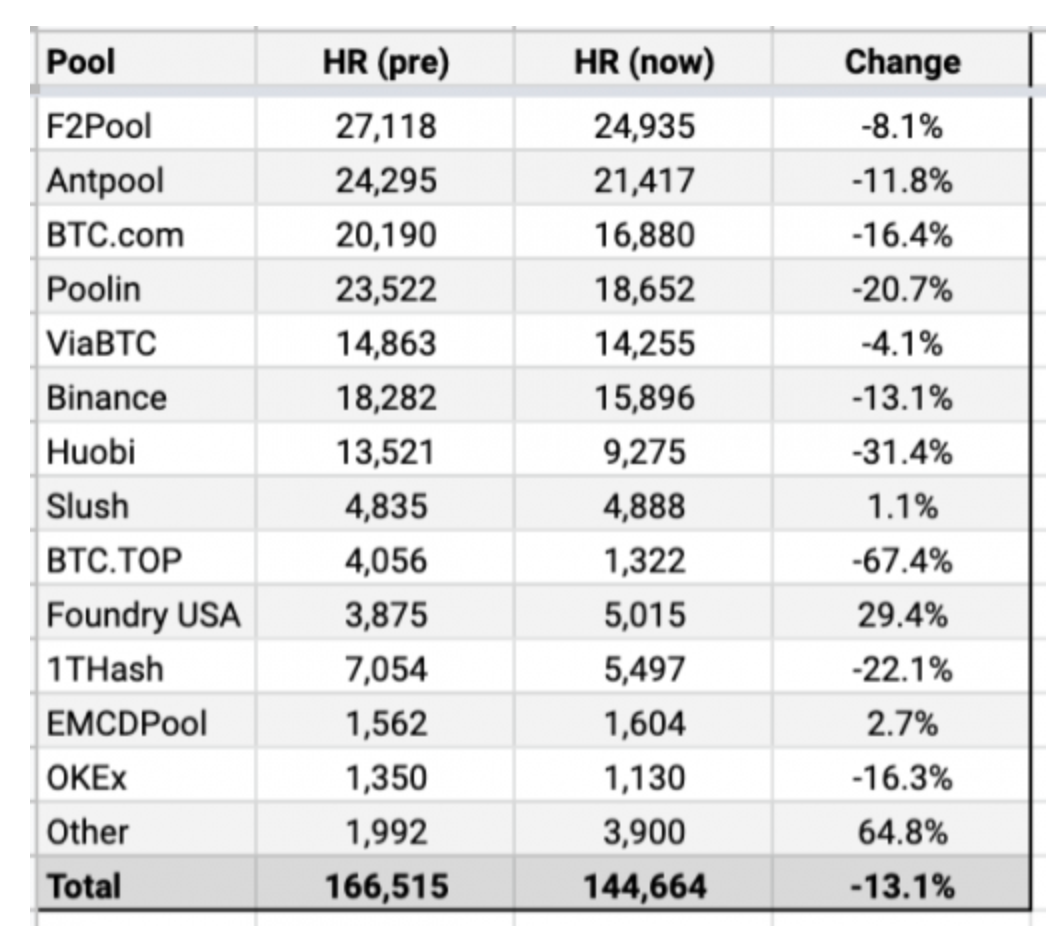 NYDIG Acquires Arctos
Miners Leveraging Balance Sheet
---
Mining Educational Content
SPACs have been seizing headlines over the past few months. We did a deep dive into their economics and a case study.
---
About Luxor
Luxor is a US-based mining company.
We run a best-price platform for SHA-256 (Bitcoin) and Equihash. We operate mining pools for Dash, Zcash, Horizen, Decred, Sia, and more.
We also run mining data website, Hashrate Index.
Hashrate Index Newsletter
Join the newsletter to receive the latest updates in your inbox.
---