⚡️ Mining Farm Flipper
Bitcoin mining ASIC prices continue to increase, while Bitcoin's hashprice rises too.
Happy 338-days A.H. everyone.
There are massive arbitrage opportunities in the mining industry right now. Buy an ASIC for $10k and it gets valued at $150k in the public markets. Build an MW for $200k and sell it for millions.
Share with your Friends & Colleagues
---
Sponsored by Compute North
Host your mining gear at one of the leading colocations in North America. The team at Compute North is known for being trusted, and cost-effective. Many of Luxor's pool clients host there and value their best-in-class mining solution. They go the extra mile to help maximize hashrate and revenue. Get in touch to secure your space today.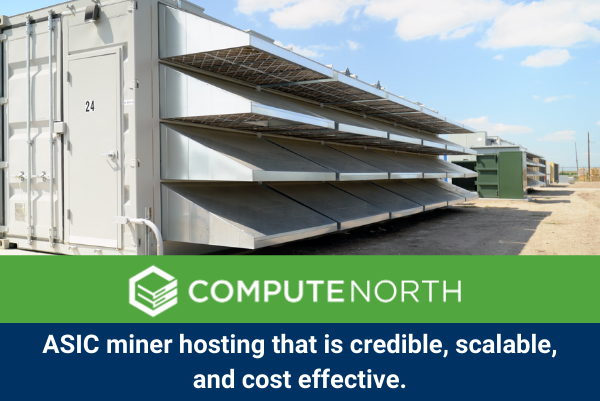 ---
Trading Update
Rig Price Index
New-generation equipment increased 3% during the period and 7% across all efficiency classes. We are now seeing some rigs selling at over $140/TH, in stock.
There is a widening gap between the immediately available broker prices and the future manufacturer prices. For example, last week Bitmain was selling the S19J Pro August batch at around $70/TH. These opportunities can only be taken in bulk.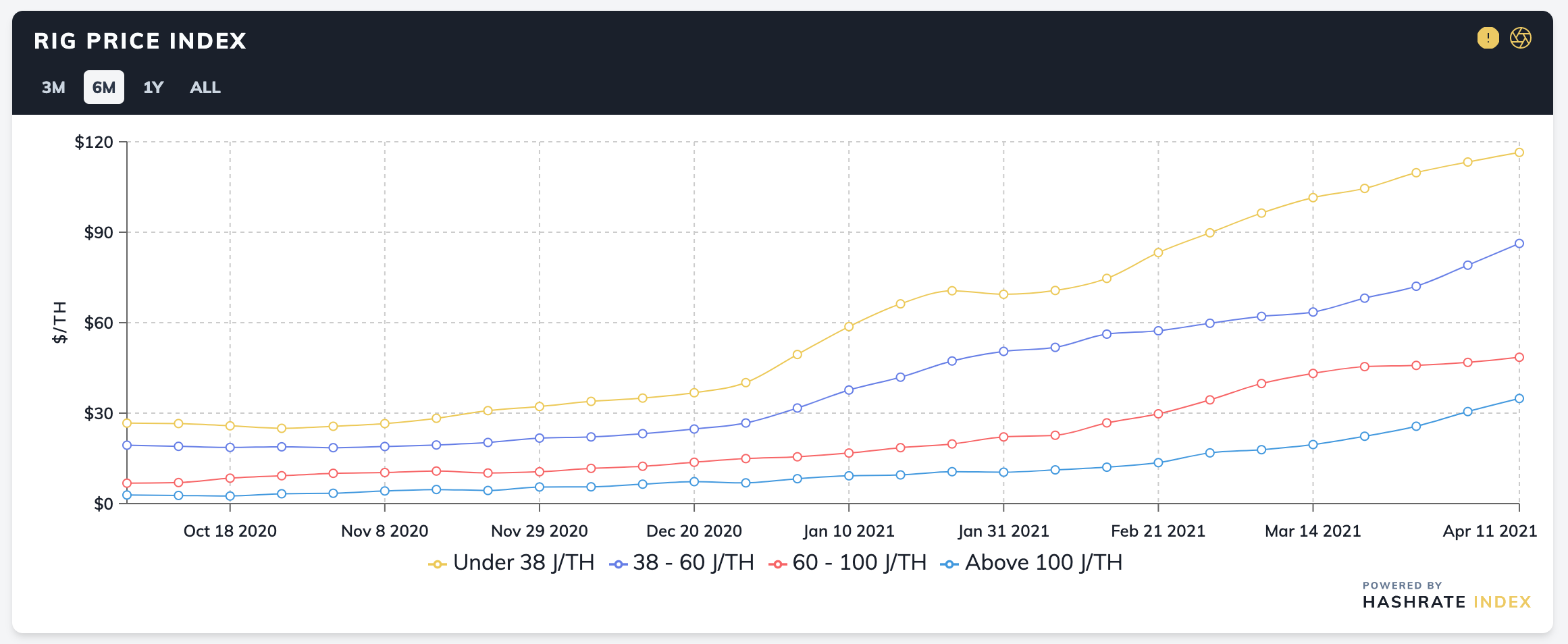 Hashprice Index
Mining revenue has increased 6% on a USD basis since the last update, despite a 6% increase in difficulty at the beginning of the period. Stronger transaction fees (12% of mining revenue) and a 6% increase in Bitcoin price helped out. Hashrate continues to climb to 168 EH, with an expected 1.5% increase in difficulty this afternoon.
---
Bitcoin Mining News
Riot Acquires Whinstone
It wasn't too long ago that Northern Data made news by merging with Whinstone. The immediate value add was 300 MW of available capacity and a GW expected in Q4 2020. The facility already had a couple of large customers locked in for hosting. Fast forward two years and now Northern is selling the site to Riot.
For Northern Data, this seems to be a good deal, they were able to make a handsome return on their initial investment. And they still get exposure to the upside of the space through a 12% stake in Riot.
For Riot, this can also be seen as a good move for a couple of reasons. The first is their high share price, making a stock deal cheaper for them to do. Secondly, Riot, along with many others like Marathon, Bitfarms, etc have ordered an insane amount of hardware. The short to mid-term bottleneck for these companies is not going to be ASICs, it's going to be power.
The M&A space is heating up with Luxxfolio acquiring Westblock and many other sites currently for sale.
ETH Turns to Flashbots
With EIP-1559 and the PoS proposal looming, ETH mining pools are turning to MEV as a way to increase the value of hashrate for their miners. While there have been a number of concerns with MEV side-effects such as network congestion and chain congestion, one project, Flashbots, aims to make this process more transparent.

12 mining pools accounting for over 58% of Ethereum hashrate are mining on flashbots. This might be responsible for the Ethereum gas prices dropping as the market changes from an all-pay auction to a sealed-bid auction.
Clean Energy Initiatives
---
Mining Educational Content
Beyond buying ASICs, what are other ways to get exposure to mining? We highlighted some in the blog post below.
---
About Luxor
Luxor is a US-based mining company.
We run a best-price platform for SHA-256 (Bitcoin) and Equihash. We operate mining pools for Dash, Zcash, Horizen, Decred, Sia, and more.
We also run mining data website, Hashrate Index.
Hashrate Index Newsletter
Join the newsletter to receive the latest updates in your inbox.
---