⚡️ If you can't beat them
Bitcoin miners are buying carbon offsets and hashprice plummeted last week.
Happy 371-days A.H. everyone.
Once again the energy news is consuming headlines. Miners are falling in line by either (A) buying offsets, (B) promoting their renewable energy mix, or (C) rejecting the narratives in the media. Time will tell which strategy pays off.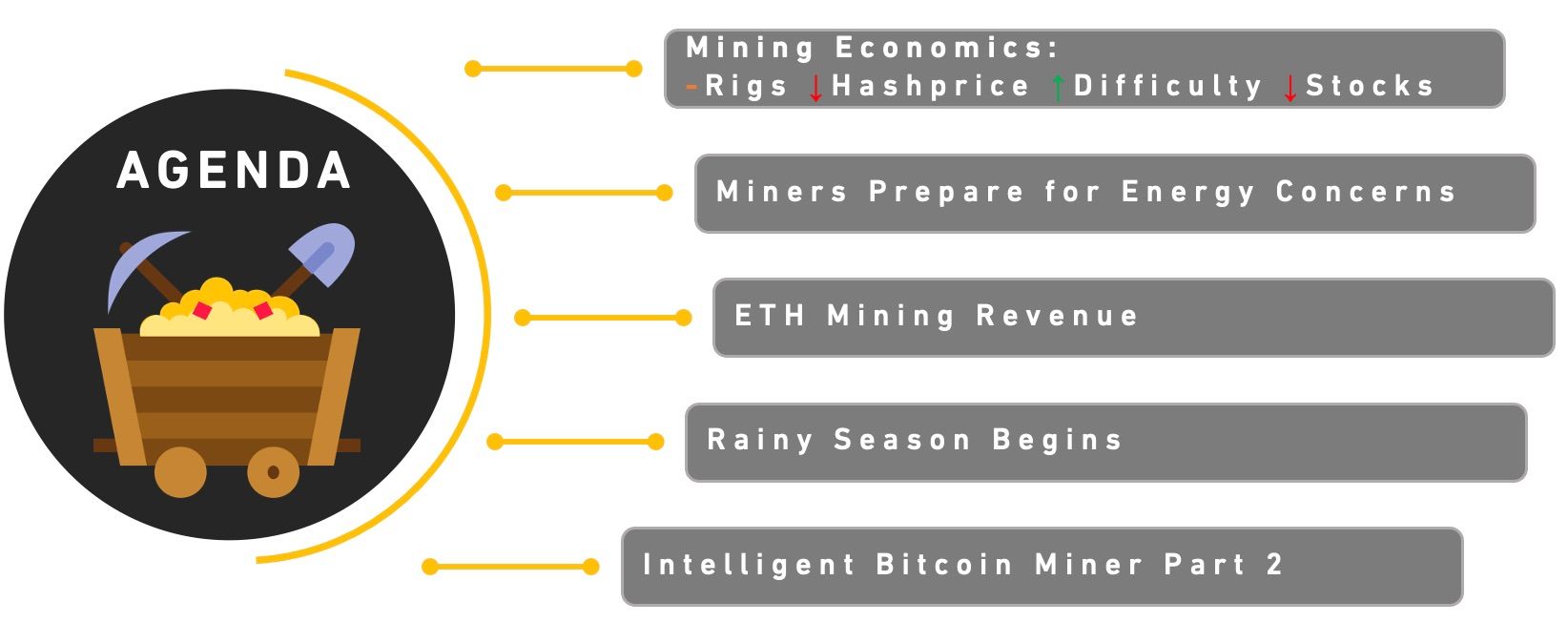 Share with your Friends & Colleagues
---
Sponsored by Compute North
Host your mining gear at one of the leading colocations in North America. The team at Compute North is known for being trusted, and cost-effective. Many of Luxor's pool clients host there and value their best-in-class mining solution. They go the extra mile to help maximize hashrate and revenue. Get in touch to secure your space today.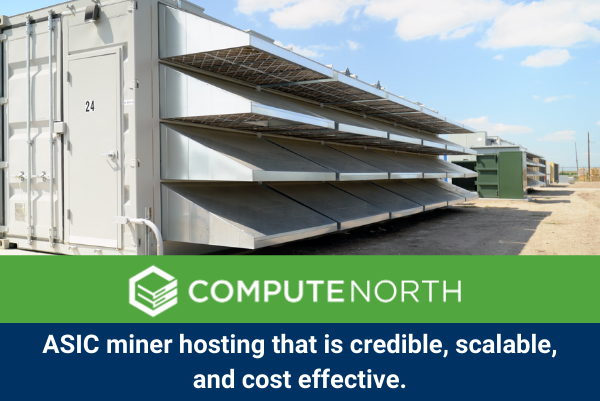 ---
Trading Update
Rig Price Index
New-generation equipment stayed flat during the period, the first time we have ever seen this since gathering ASIC price. Across all efficiency classes, prices are up 0.5%.
After a strong run of Bitcoin prices, coupled with lagging hashrate it seems that we have met some short-term equilibrium on ASIC prices.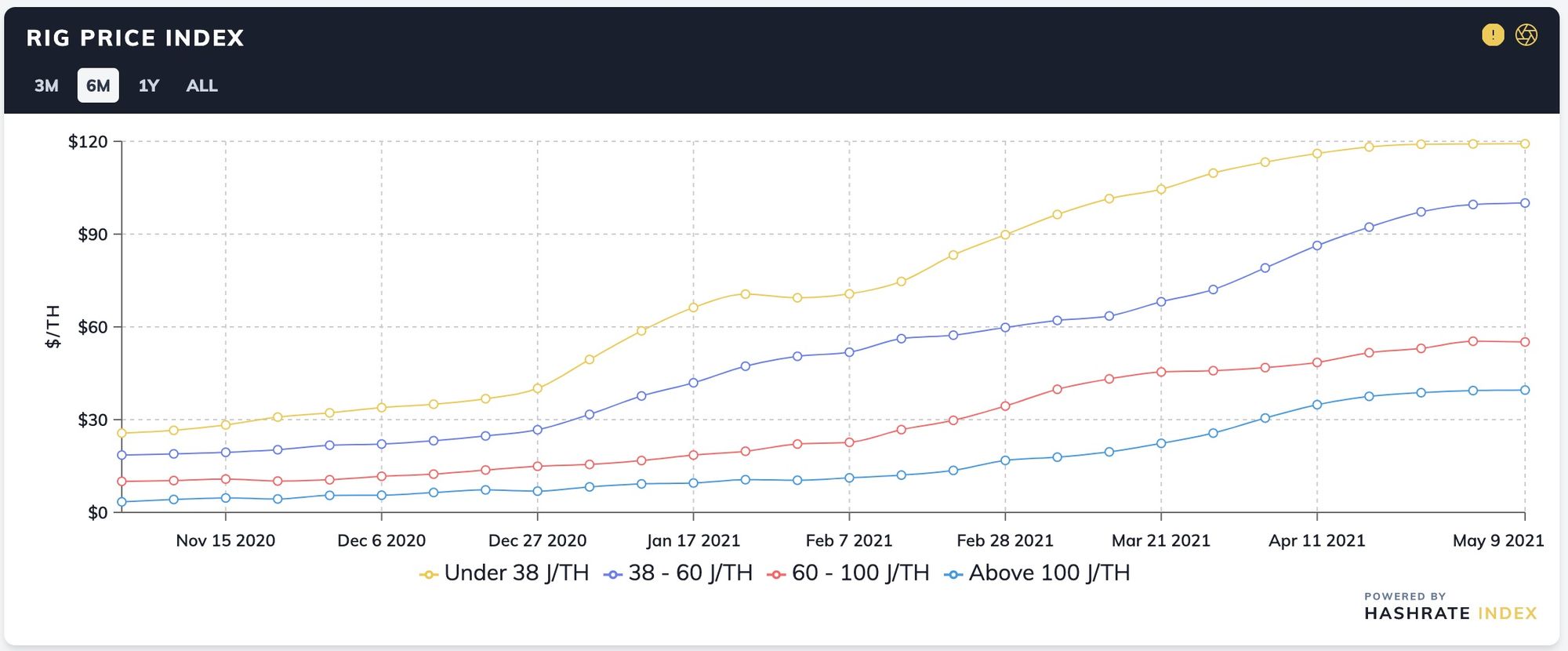 Hashprice Index
Mining revenue has decreased 33% on a USD basis since the last update, partially caused by a fall in Bitcoin price of 23%. On a BTC basis, hashprice is down 13% as network difficulty increased by 22% last Thursday. With the recent movement of miners to Sichaun (covered below), difficulty will likely decrease ~6-10% next adjustment.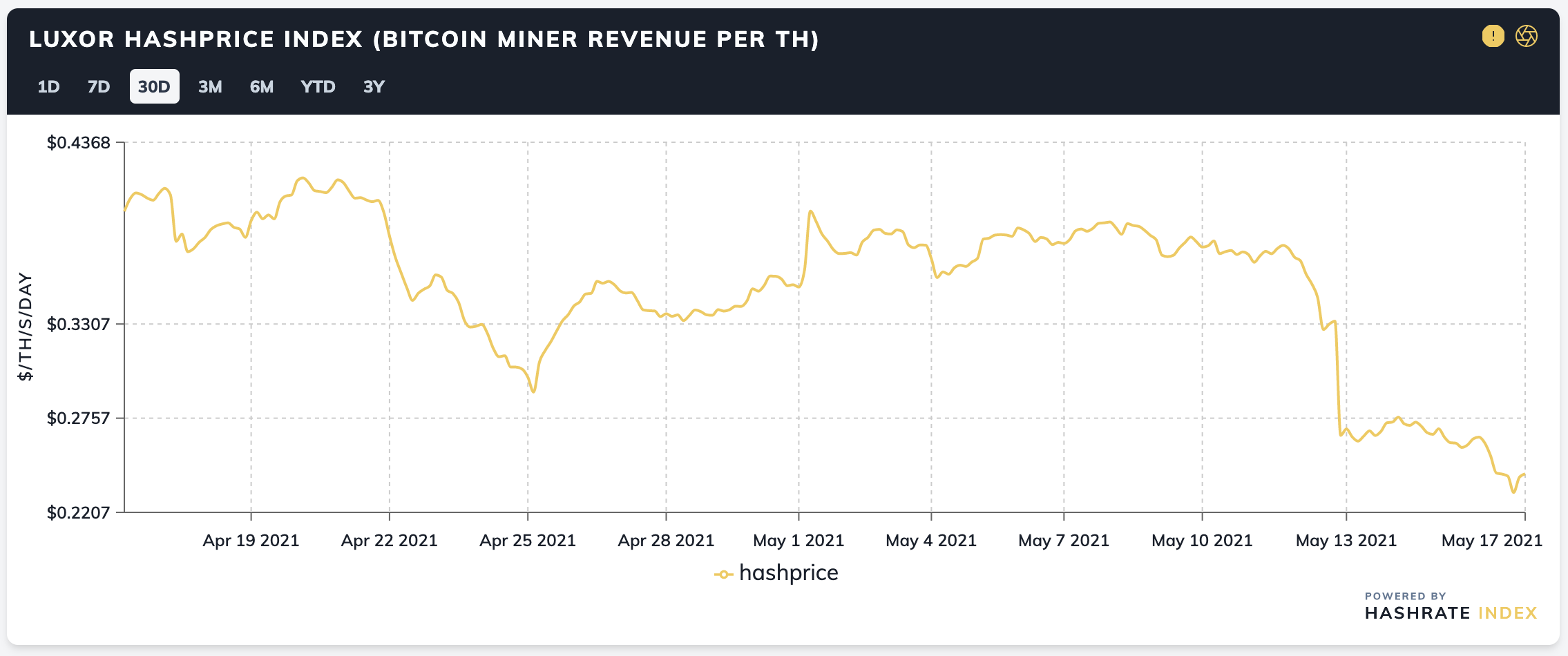 ---
Mining News
Miners Prepare for Energy Concerns
The energy consumption debate continues to accelerate in the media. Bitcoin is being targeted for its energy consumption and that is having an effect on the Western companies operating in the space.
Greenidge, the mining farm in New York was the media's number one target. They just announced the purchase of carbon offsets that will make them carbon neutral by the end of the month. I doubt that they will be completely out of the media's crosshairs moving forward, but there will likely be new targets. I suspect almost every public mining company will need to do something similar.
Some companies are riding this wave such as Argo and DMG, which joined the Crypto Climate Accord in addition, to their efforts with Terra Pool, a renewable only mining pool.
ETH Mining Revenue
With the recent run-up in prices, ETH mining revenue overtook the Bitcoin network. This is also helped by MEV opportunities which are contributing an extra $4mm per day. Transaction fees are upwards of 35% of mining revenue, a result of high chain usage and potentially an example of what the Bitcoin network could look like in the future with heavier usage.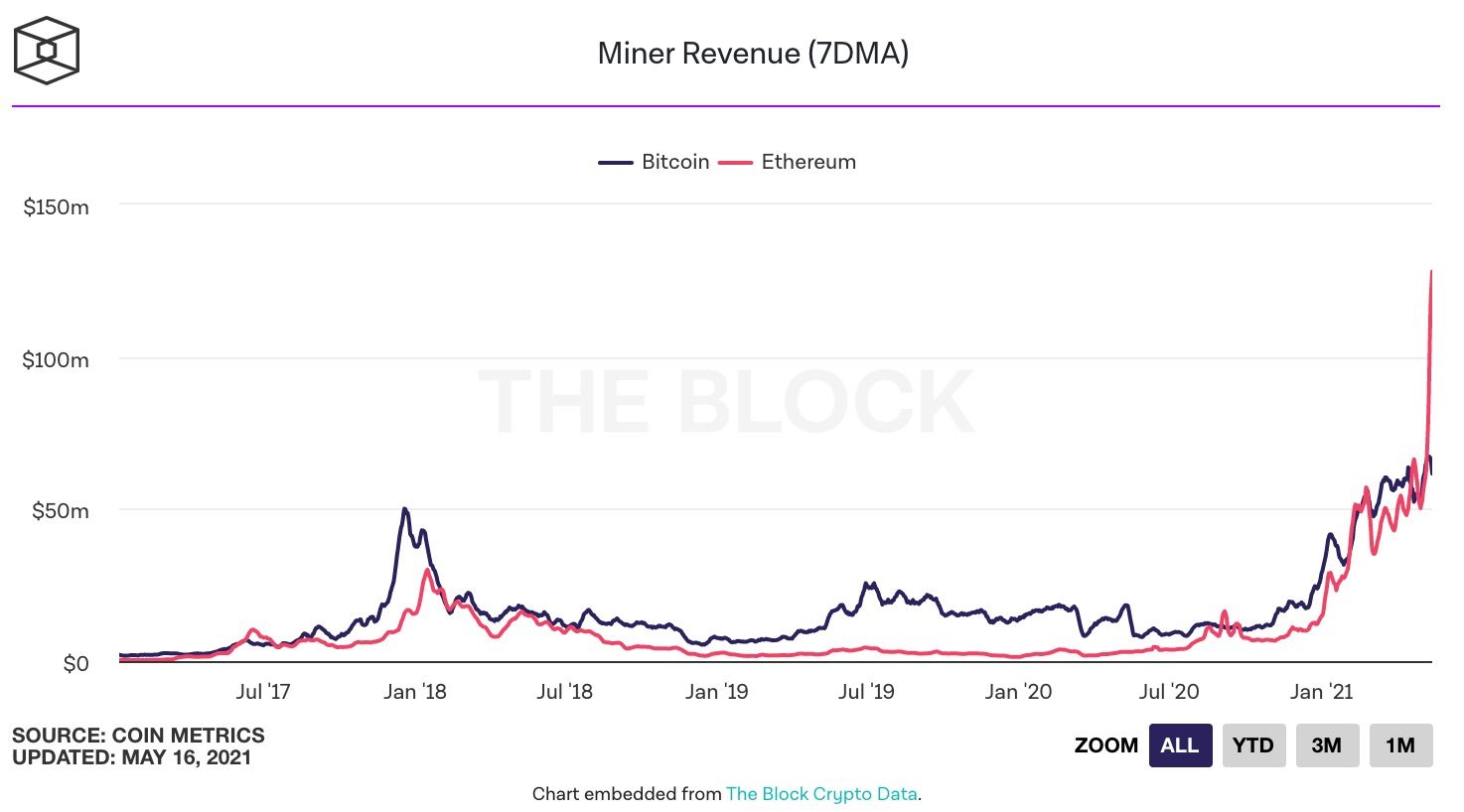 Rainy Season Begins
Chinese miners are once again beginning the migration of rigs to Sichuan, to take advantage of the low-cost power opportunities that result from the rainy season.
---
Mining Educational Content
Annica Research is back with a great piece on mining economics with an open-source tool that can be used to simulate mining profitability.
Intelligent Bitcoin Miner Part 2
---
About Luxor
Luxor is a US-based mining company.
We run a best-price platform for SHA-256 (Bitcoin) and Equihash. We operate mining pools for Dash, Zcash, Horizen, Decred, Sia, and more.
We also run mining data website, Hashrate Index.
Hashrate Index Newsletter
Join the newsletter to receive the latest updates in your inbox.
---