Happy 235-days A.H. everyone. Happy New Year and Happy ATH.
Jihan and Micree have moved forward with a split of the company. While it looks good on paper, the two will actively be competing in new verticals such as mining pools and cloud mining contracts.

Share with your Friends & Colleagues
---
Sponsored by Boxminer
Our friends at Boxminer, a colocation for ASICs located in Ohio have begun a 50MW power upgrade and in addition to their colocation business, they are now offering Container Hosting deals for Industrial Miners as well as Container Sales. They represent some of the best container manufacturers and have access to 50MW of power in the mid 4 cent range. 1MW minimum.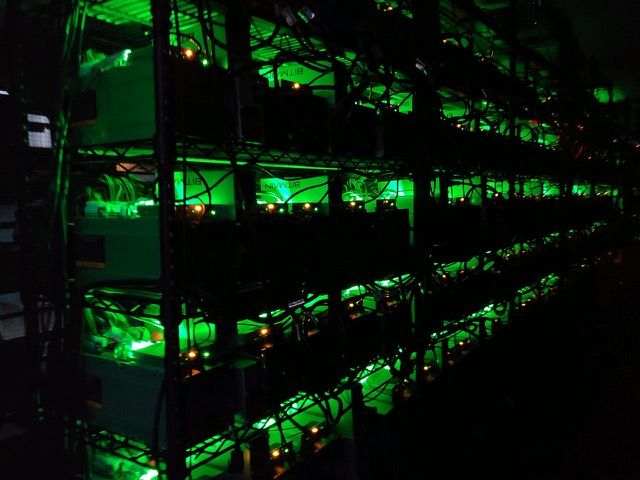 ---
Trading Update
Rig Price Index
New-gen ASIC prices are following Bitcoin prices. In the past 6 months, Rig prices have been more correlated with Bitcoin price than with Hashprice. Somewhat unintuitive given Hashprice represents their profitability.
This is the 7th week in a row that prices have increased. New-gen mining rigs are currently selling for $40.16 per TH on the primary and secondary market.

Hashprice Index
Mining revenue has increased 58% since the last update, mostly led by Bitcoin price (+47%), but also a result of higher transaction fees and a downward difficulty adjustment of 0.4%
It's unclear why hashrate hasn't hit the ATH of 146EH when we know there is at least that much available. Electricity shortages in Sichuan and miners in transit could be some of the reasons for lower hashrate.

Difficulty Futures
FTX's Q1 2021 Difficulty Future is up ~0.1% from the last update to 24.042 T. This represents an expected ~29% increase in hashrate by mid-February 2021.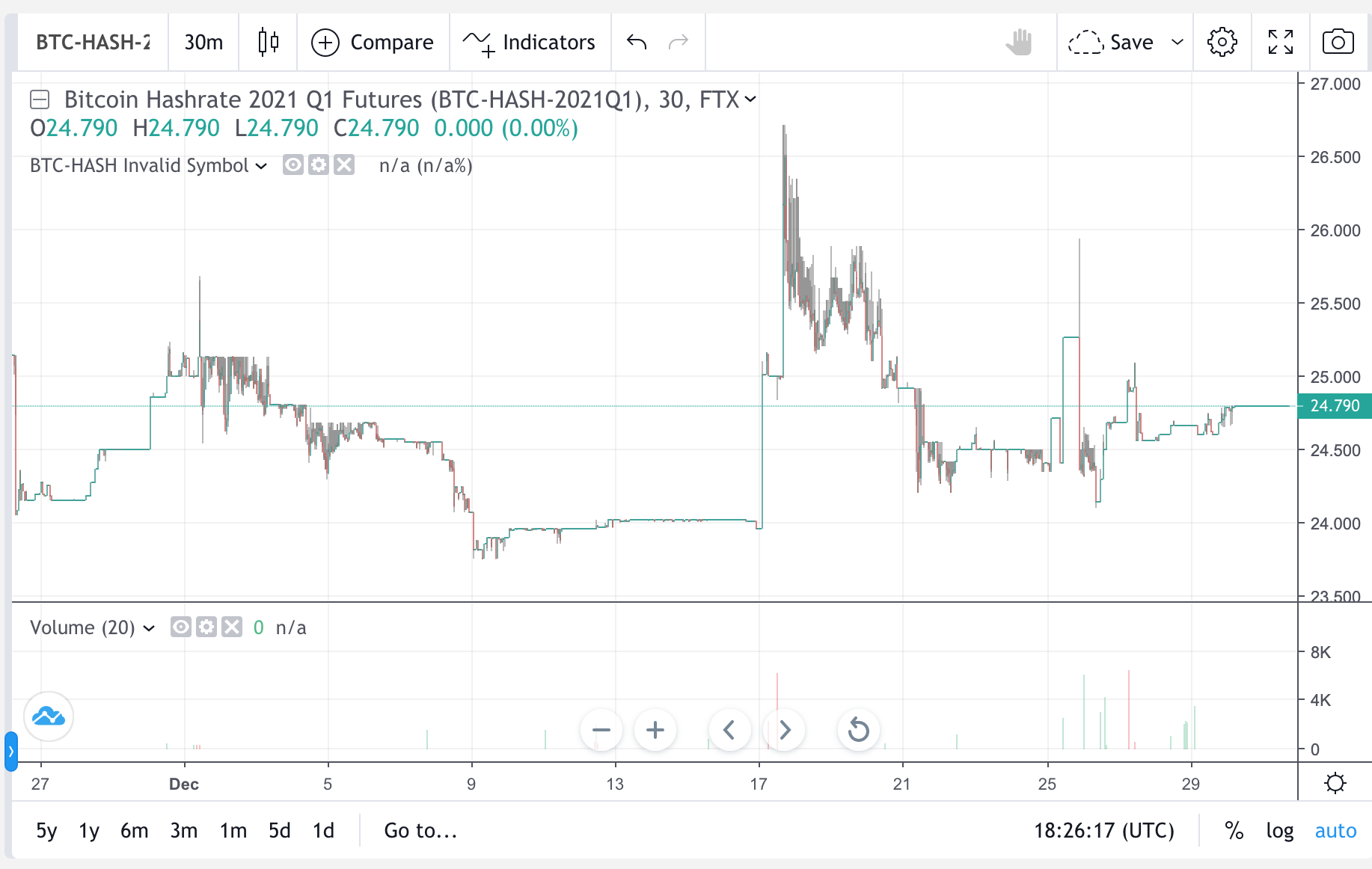 ---
Mining News
Bitmain Power Struggle Ends
Bitmain is expected to undergo a significant spinout process as a solution to end its year-long internal power struggle. The two co-founders have been negotiating since September. (article)
Zhan agreed to pledge his Bitmain shares to borrow $600 million and buy out Wu's ownership stake. Zhan will formally return to take charge of Bitmain's manufacturing and AI businesses, Antpool, and domestic mining farms. Antpool will spin out a new cloud mining offering to rival BTC.com and BitDeer.
Wu will take the $600mm along with BitDeer, BTC.com, Matrixport, and the overseas mining farms to start a new company. (timeline)
Argo and Routemaster join Luxor's Fundraising Round
We are excited to announce new shareholders in Luxor. We are finalizing a fundraising round and will have a full announcement in the new year. But for now, we welcome Argo and DeFi to our team.
Argo has been using Luxor's profit-switching platform for its Equihash hashrate since it was launched in 2020. In 2021 we will launch the product for SHA256. (press release)
DeFi (Routemaster) is at the forefront of innovation in the DeFi space. Luxor plans to integrate Miner Extractable Value (MEV) avenues into its hashrate liquidation platforms to increase miner rewards. (press release)
Distributed Ledger Acquires Crypto Mining Tools
Distributed Ledger acquired Cryptomining.tools, an ASIC broker in the US, and creator of mining tools such as a hosting provider directory, a bitcoin mining profitability calculator, an ASIC mining hardware comparison chart, educational YouTube videos, and the Crypto Mining Tools Podcast. (press release)
Scott Offord, will join DLI as the company's Director of Asset Management.
This is the first public acquisition of an ASIC broker. Compass, Blockware, Kaboom Racks are other large players in the space. The secondary markets have been quite active this past quarter, leading to potentially lucrative business opportunities for the brokers.
---
Mining Educational Content
A lot has happened over the course of 2020. New players, new products, financialization, institutionalization, and technology advances are some of the key themes. We put together a list of the highlights.
---
About Luxor
Luxor is a US-based mining company.
We run a best-price platform for SHA-256 (Bitcoin) and Equihash. We operate mining pools for Dash, Zcash, Horizen, Decred, Sia, and more.
We also run mining data website, Hashrate Index.
Hashrate Index Newsletter
Join the newsletter to receive the latest updates in your inbox.
---