⚡️ Baked Goods, Tea, and Bitcoin Mining
Happy 294-days A.H. everyone.
Remember Long Island Ice Tea Blockchain? We are back!
Share with your Friends & Colleagues
---
Sponsored by Compute North
Host your mining gear at one of the leading colocation facilities in North America. The team at Compute North is known for being trusted & credible, cost-effective, and executing with speed. Many of Luxor's pool clients are mining at Compute North and value their best-in-class mining solution. They go the extra mile to help maximize hashrate and revenue. Get in touch to secure your space today and get mining.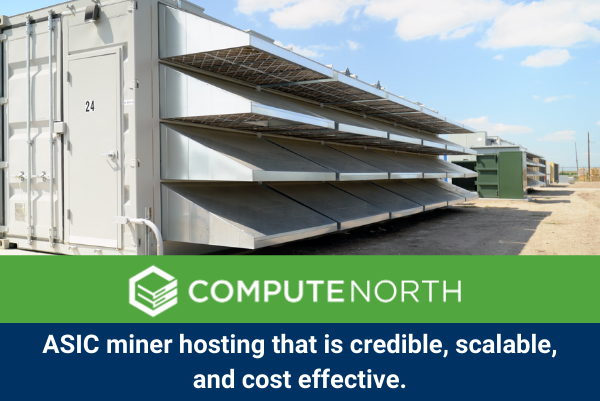 ---
Trading Update
Rig Price Index
New-generation equipment increased 11% during the period and is now up 70% this year. Bitmain started taking orders for the October 2021 batch of S19Js (90TH). They were going for about $5,750 a rig, which is $64/TH. We have been seeing a premium of above 20% if you want delivery today compared to May delivery.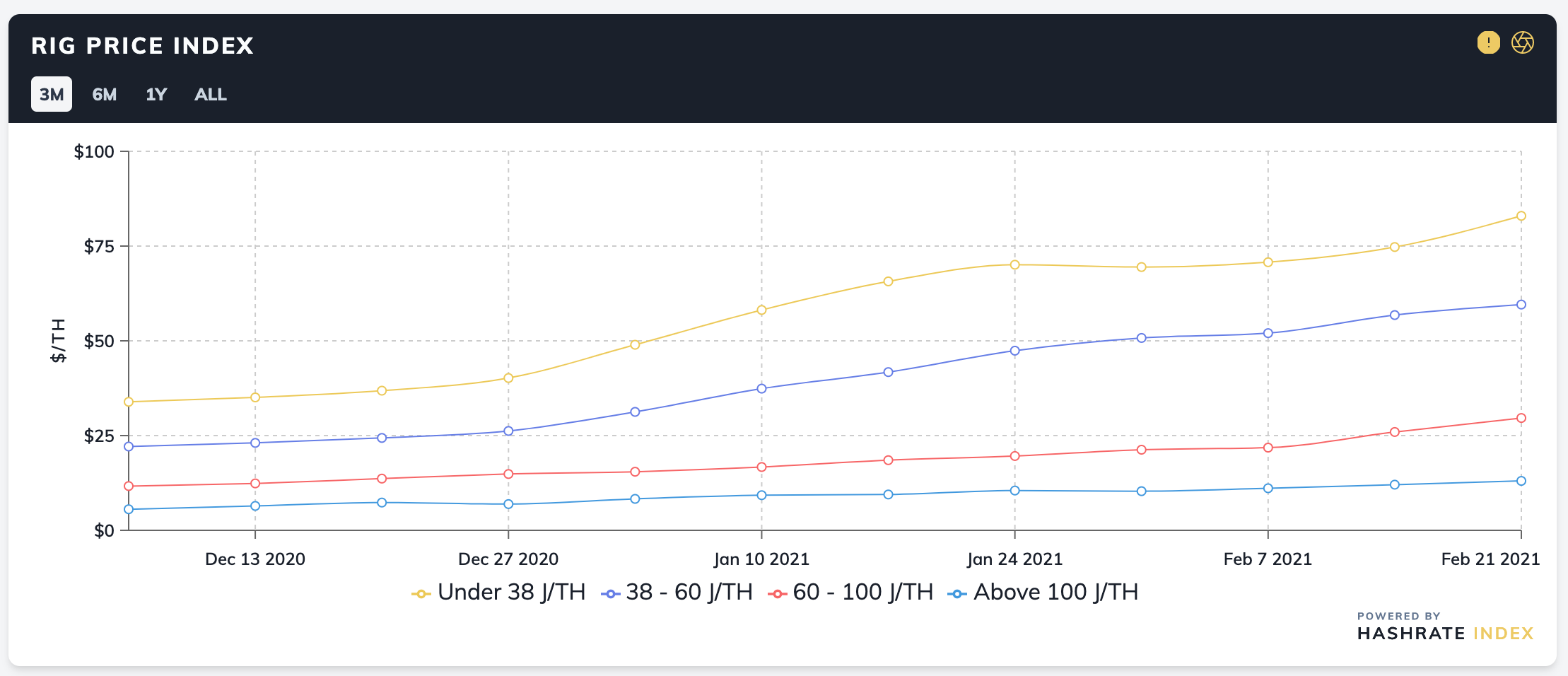 Hashprice Index
Mining revenue has decreased -2% since the last update, caused by an upward difficulty adjustment and a slight decrease in Bitcoin price.
Hashrate has fallen back down to 153 EH (from 157 last update), this is going to result in a -1.5% decrease in difficulty in a few days. The pullback is mostly from a fall in Bitcoin prices and should be back on the upward trajectory next adjustment.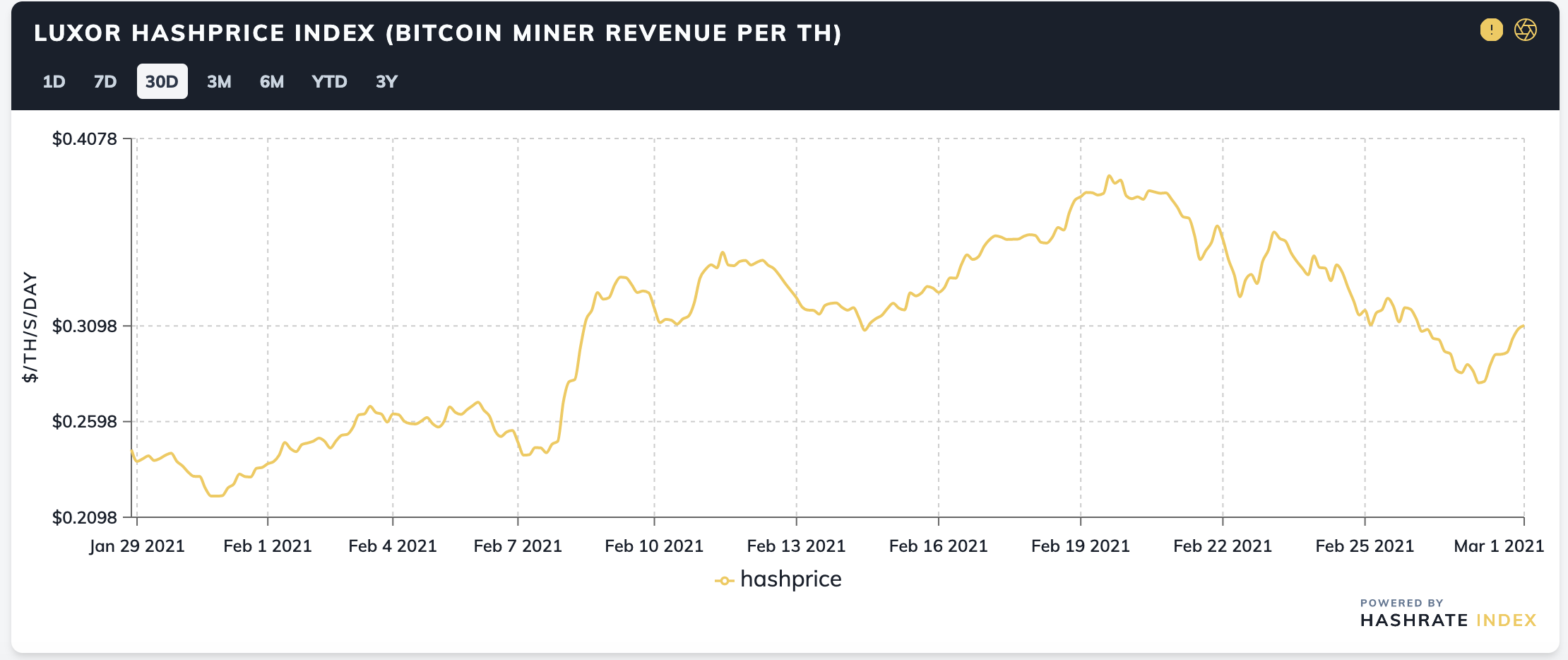 ---
Mining News
China's Inner Mongolia Mining Proposal
The government of China's Inner Mongolia region is seeking public feedback on a regulation proposal, which includes plans to shut down all mining farms in the area by April 2021. (article)
Inner Mongolia is one of four major mining hubs in China - (Sichuan, Xinjiang, and Yunnan). It's unclear how real this proposal is, but it does seem that the Inner Mongolia government is not supportive of mining. Last summer they also canceled preferential rates for miners.
Reports are surfacing that some Chinese miners are inquiring about overseas colocations on hosting rates/capacity.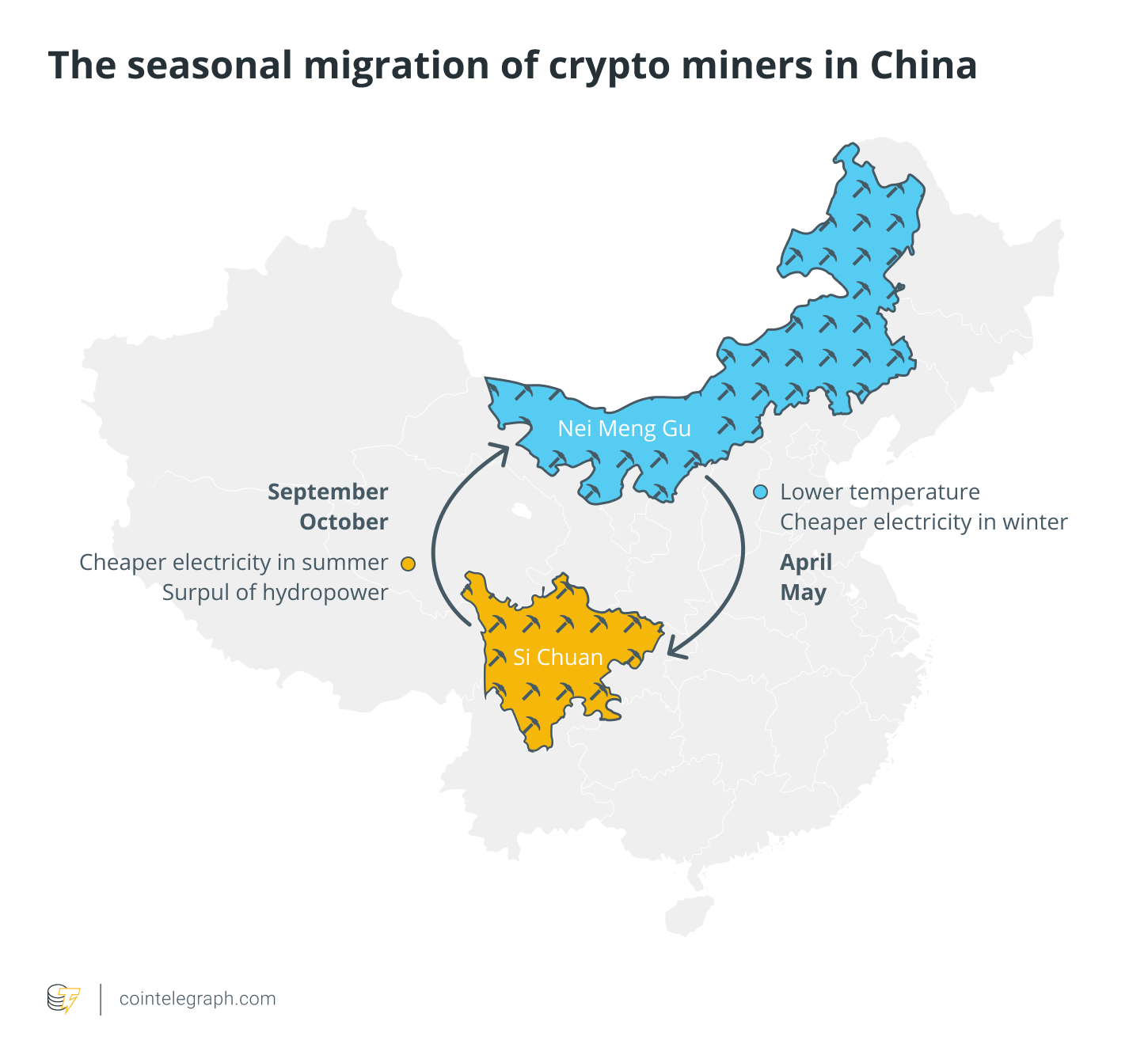 Luxor Raises Equity Round
We announced our equity round, with participation from Argo Blockchain, Bitnomial, Routemaster, Celsius, and a few really great angel investors. With the raise, we plan to build out more hashrate related products.
The Public Mining Pivot
Chinese companies that have nothing to do with crypto are pivoting to mining such as baked goods & tea, shipping, emergency rescue, and online lotteries. (article)
I think this is a pretty smart move for companies as Bitcoin mining (1) gives them an immediate bump in public valuation, as it's a higher multiple business (2) provides an inflation hedge like the Microstrategy/Tesla play (3) can leverage excess energy and government relations.
---
Mining Educational Content
Understand the differences between mining pool payout methods? We updated our latest guide to give a more detailed walkthrough of the various methods.
---
About Luxor
Luxor is a US-based mining company.
We run a best-price platform for SHA-256 (Bitcoin) and Equihash. We operate mining pools for Dash, Zcash, Horizen, Decred, Sia, and more.
We also run mining data website, Hashrate Index.
Hashrate Index Newsletter
Join the newsletter to receive the latest updates in your inbox.
---