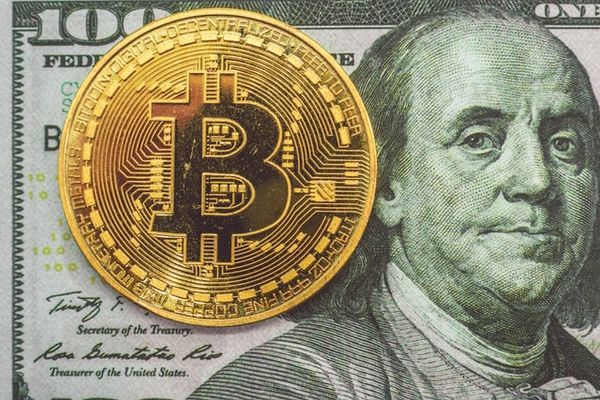 Bitcoin Mining in the US: The Top States for Mining
In this article, we take a look at recent crypto-regulatory news in the US at the state and federal level.
This is the first installment of Luxor's new series of articles on region-specific regulatory developments. Each article will review regulations, policy, and tax trends in countries with significant crypto adoption with a special emphasis on mining-specific developments.
Although some of the most widely used cryptocurrencies are not issued or controlled by centralized entities (e.g. Bitcoin), nation-state attitudes, regulatory involvement, and political interventions have significant effects on adoption, market prices, and mining dynamics. As just one example, unless your internet was out for the last week you've surely seen renewed focus on Bitcoin's energy consumption and two regulatory announcements out of China contribute to an almost 50% correction in the Bitcoin spot price. These events and others like it reinforce the notion that the crypto industry would benefit greatly from predictable and consistent governmental regulatory frameworks, especially in countries with a significant level of crypto adoption and mining activity.
During this bull cycle, governments around the globe are taking increasing interest in regulating cryptocurrencies and issuing guidelines beyond their tax codes. The effects of this regulatory attention vary by jurisdiction and approach, especially in regards to mining. Worldwide, recently passed and pending legislation are already having material effects on the mining industry, so going forward, it will be imperative to build regulatory considerations into our models as we continue to deploy capital into the maturing crypto mining space. To help in this decision-making process, we are going to explore legal and regulatory code for the crypto mining industry by jurisdiction, covering mining regulations, governing authorities, crypto's permissibility, and taxation within selected jurisdictions.
In the USA update, we dive into the rapidly evolving regulatory environment of the United States, first providing a broad overview followed by a state-by-state analysis of some of the most notable crypto states in the union.
United States
Since the onset of the current Bitcoin bull market, the center of gravity of the crypto mining industry (and Bitcoin mining industry specifically) has begun to shift towards North America. This is in large part thanks to its relative political and regulatory stability and a rapidly maturing public and private capital market structure. With the regulatory news coming out of China last week (17-21 May, 2021) to "crack down on Bitcoin mining and trading behavior", many expect this trend to accelerate rapidly. To understand what this means for the U.S. crypto-mining industry specifically, and potentially gain some insight into which U.S. states are prepared to benefit the most from this turn of events, it's helpful to first start with the macro regulatory environment.
It's legal to mine crypto in the U.S.; the general rule on crypto mining is straightforward: if you are allowed to own crypto in a state, you are also able to mine crypto in that state. At the state and sub-state levels, the details of mining permissions vary widely, ranging from highly prohibitive to supportive. For instance, Arizona adopted a Bill in 2018 that restricts mining crypto in residences, and New York is now considering a three-year moratorium on all crypto mining operations. Kentucky, on the other hand, recently passed two bills designed to incentivize crypto mining by providing robust tax exemptions and rebates on property, electricity, and wages for commercial crypto mining.
More generally, the U.S. government has taken a generally positive stance on crypto's legitimacy, despite lawsuits involving several cryptocurrency projects regarding questions around their nature as securities – see SEC v. LBRY and SEC v. Ripple. The question of whether the token of a specific blockchain project should be classified as a security in the U.S. generally hinges on the outcome of the application of the Howey Test, but the legal gray area is significant. Even though these two critical cases are still undecided, the U.S. Commodity Futures Trading Commission (CFTC) determined in 2014 that virtual currencies such as Bitcoin are commodities according to the Commodity Exchange Act (CEA). In 2018, the CFTC went further and confirmed its authority to regulate cryptocurrencies as a "commodity" under the CEA via the case CFTC v. My Big Coin Pay, Inc.
In addition to the CFTC, the U.S. Department of Treasury's Financial Crimes Enforcement Network (FinCEN) also plays a crucial role in issuing guidance for crypto, particularly combatting its illicit use. Another organization under the U.S. Treasury, the Office of Foreign Assets Control (OFAC), takes the lead in enforcing the U.S. Sanctions Law by maintaining and updating the OFAC Specially Designated Nationals (SDN) List, which includes digital currency wallet addresses of blocked persons, companies, and entities. Recently, Marathon Digital Holdings (MARA), a large publicly traded North American mining company, mined the first "OFAC-compliant" block (Block 682170), meaning that its pool censored transactions from the SDN List from this block. With its "clean" block initiative, Marathon seems to be courting cautious investors and attempting to front-run regulators simultaneously. This can be seen as a pre-emptive version of KYC/AML applied to the mining space, and it is the first of its kind.
Know Your Customer (KYC) and Anti-Money Laundering (AML) requirements have long been a staple of the U.S. crypto-financial services industry. Anyone that has signed up for Coinbase or Kraken has provided personally identifiable information (PII) (often including social security numbers, selfies, and photos of government ID cards) to satisfy KYC/AML regulatory requirements. Given the mining industry's role in generating coins, we anticipate that there will be increasing scrutiny on the mining industry from activist groups and regulators alike as narratives are pushed regarding Bitcoin's energy appetite and its ability to enable sanctioned entities to circumvent U.S. financial controls. There may come a day when self-miners and mining pools are pressured to mine only "green blocks" (blocks mined by carbon-neutral or fully renewable mining farms) and/or OFAC-compliant blocks (blocks verified as not including any transactions from the SDN List or other sanctions lists). Some even surmise (or hope) that the bitcoins brought into circulation through the block rewards of these "clean blocks" may someday carry a premium, though the technical feasibility of keeping "clean" UTXOs meaningfully separated from "dirty" UTXOs in a way that would generate a clean premium is unclear.
Taking a step back, the Marathon OFAC-compliant block and the narratives around clean and compliant blocks more generally suggest an increasingly complicated regulatory environment in the United States, and U.S.-based investors, miners, and mining pools are watching these developments carefully.
Despite the veritable alphabet soup of agencies already involved in regulating the U.S. cryptocurrency ecosystem, there's still a relatively high level of regulatory uncertainty. This was brought into focus recently when SEC Chairman Gary Gensler highlighted his concerns in testimony to Congress about a lack of regulatory oversight leading to a lack of investor protections, specifically around Bitcoin trading. In his May 6th testimony, he suggested it was in fact Congress' responsibility to provide that regulatory clarity in a way that neither the SEC nor the CFTC could adequately do, particularly with respect to crypto exchanges. Some in the Bitcoin industry are supportive of greater regulation (particularly large financial services firms who would benefit significantly from greater regulatory certainty), but there are some who see "investor protections" as a euphemism for regulatory agencies "manipulating prices and bailing out irresponsibility," which is perhaps a nod to the GameStop/Melvin Capital/Robinhood scandal earlier this year.
A lack of national regulatory or legislative framework has not stopped individual states and some sub-state jurisdictions in the U.S. from acting independently in the crypto space, with recent legislative, regulatory, and investment actions in the mining space being of particular interest. We cover some of the most notable examples of this sub-federal progress below.
Washington
On the more restrictive side, Washington State with its abundant hydro-power infrastructure and cheap power used to be a hot-bed for industrial-scale Bitcoin miners and retail miners alike. During the 2017-2018 bull-run, however, multiple Public Utility District's across Eastern Washington chose to raise power rates and issue moratoriums on crypto mining in a coordinated effort to curtail mining activity in the region. Multi-megawatt farms with power purchase agreements suddenly became unprofitable overnight due to significant electricity price increases. Various city and county bodies cited concerns, ranging from fears of rolling blackouts from mining consumption to fire hazards and environmental concerns. Washington State is now considered generally unfavorable to Bitcoin mining, with the exception of a few large and well-connected farms east of the Cascades.
New York
New York State, home to one of the largest mining farms in the country (Greenidge Generation), recently introduced a bill that seeks to place a three-year moratorium on all crypto mining due to growing concerns that mining is at odds with the state's aggressive environmental goals. The bill would force all crypto mining operations to shut down pending an environmental impact study, and it threatens Greenidge's recently approved plans to go from 19MW to 106MW of usage by 2022. The environmental activist groups EarthJustice and the Sierra Club are reportedly behind the lobbying push to ban cryptocurrency mining in the state, citing concerns that allowing Greenidge's expansion may inspire the roughly 30 other New York power plants in a similar position to follow suit. In response to this proposed legislation, Greenidge Generation announced its plans to purchase carbon offsets to become completely carbon-neutral by June of this year. As we've written elsewhere, this is noteworthy for a few reasons. First, it demonstrates that major mining operations are able to quickly react to shifting regulatory winds in a way that is uncommon in most industries – it only took Greenidge a week from the bill's announcement to break news of its carbon credit program.
Further, it demonstrates that miners are in good financial shape given Bitcoin's current hashprice (or profitability) levels. The speed with which Greenidge announced its move to carbon neutrality suggests it is economically feasible to offset to full neutrality. It remains to be seen what impact Greenidge's announcement will have on the passage of the bill, but the episode highlights the volatile nature of crypto-regulation in New York and the effects it can have on the mining industry writ large. Some crypto trade association insiders are concerned that the New York moratorium is just the first salvo: To them, if regulators in New York are successful in shutting down crypto-mining, they will export this playbook to the rest of the country and it will be open season on the crypto-mining industry nation-wide. As we will see below, this type of legislative and regulatory propagation is not without precedent - for example, Wyoming's state regulatory framework for crypto has served as a rough blueprint for several other state and city efforts at exploring the benefits of holistic regulation on crypto and crypto-related industries.
Whether this contagion spreads remains to be seen, but the moratorium bill is in keeping with the broader crypto-regulatory environment in New York, which includes the much maligned "BitLicense." Despite high hopes from its primary author - former New York State Department of Financial Services (NYDFS) head Benjamin Lawsky - the BitLicense has not spurred other states to follow suit, instead serving more as an example of how not to regulate the crypto-industry at the state level thanks to its "over-broad and ill-defined rules." Overall, New York's crypto regulatory environment is seen by many to be cumbersome and overly restrictive, which seems to be driving something of an exodus of crypto companies and enthusiasts seeking greener pastures elsewhere in the United States. Top among those pastures right now is Texas.
Texas
The regulatory landscape in the longhorn state looks quite different from New York. Recently, Texas has emerged as a mecca for Bitcoin mining thanks to its business friendly regulatory and tax environment and its renewable and natural gas energy infrastructure. With flared natural gas emerging as an abundant source of "ESG-friendly" off-grid energy, increasing (if still fragile) wind and solar capacity, and support from current and former Texas politicians, Texas is amassing an impressive number of Bitcoin mining firms within its jurisdiction. While it's true that miners are primarily drawn to Texas thanks to its cheap and abundant power, the regulatory environment is also a big incentive. An industry association called the Texas Blockchain Council recently launched to advance blockchain-friendly legislation. It has already pushed forward two bills in the Texas legislature, one awaiting committee assignment, and one awaiting a floor vote in the House as of writing. The list of Bitcoin mining companies calling Texas home or who are setting up satellite operations there is growing fast, including Bitmain, Blockcap, Argo Blockchain, Great American Mining, Layer1, Compute North, BIT Mining, and Riot Blockchain. More regulatory and legal predictability and the availability of abundant renewable and natural-gas energy is likely to continue this trend in the coming years.
Kentucky
Kentucky is another state that has been making headlines recently with its Bitcoin-friendly regulatory and tax environment. Governor Andy Beshear recently signed into law two bills designed to incentivize Bitcoin miners to invest in Kentucky-based operations. Senate Bill 255 and House Bill 230 both aim to accomplish this: SB255 provides eligible farm and colocation projects - defined in the Bill as "alternative fuel facilities," "energy-efficient alternative fuel facilities," "renewable energy facilities," or "carbon dioxide transmission pipeline" - with tax incentives on investments of \$1,000,000 or more. These incentives are robust, and include (pp. 10-11) up to 100% relief on sales- and use-taxes paid on purchases of tangible personal property to construct or retrofit an eligible project; up to 80% relief of severance taxes levied on coal and natural gas utilization; up to 100% relief of corporate income taxes imposed; and authorization for the company to impose a wage assessment of up to 4% of gross wages paid to employees. Both bills go into effect July 1st of this year, and we will be watching closely to see what impact this has on industry decision-making going forward. It should be noted here that the recent amplification of the ESG push in the Bitcoin mining space and the fact that 73% of electricity generated in Kentucky [came from coal](https://www.eia.gov/state/analysis.php?sid=KY#:~:text=Renewable resources are a relatively,produced at nine hydroelectric dams.) in 2019 suggest that Kentucky may face some headwinds in their bid for increased Bitcoin mining activity within state borders.
Wyoming
Wyoming is emerging as a national leader in innovative crypto regulation. The state's friendly policy environment towards crypto is thanks in part to politicians like Senator Cynthia Lummis (R-WY), an outspoken Bitcoin advocate and possibly the first sitting U.S. Senator in history to affix laser eyes onto an official Twitter avatar. Private Wyomingites have also played a part in advancing crypto-friendly legislation in the state. For example, Caitlin Long, founder and CEO of Avanti Bank and Trust, left a decades-long career on Wall Street to work on the Wyoming Blockchain Taskforce and help legislators draft 13 blockchain and cryptocurrency related laws to provide a business friendly regulatory framework for the state. This sweeping set of laws clarified property rights for digital assets, created a fintech "sandbox" to incentivize innovation, and created a new type of depository institution specifically designed for the crypto industry. Kraken Bank and Avanti Bank, both newly formed "state-chartered depository institutions," are currently in the compliance verification process with various federal banking regulatory institutions.
Outside of the financial services and custodial industry, Wyoming was the first state to provide a legal framework for Decentralized Autonomous Organizations (DAOs), recognizing them as a new type of LLC and simplifying the legal process of forming a DAO. Finally, in April of this year Wyoming Governor Mark Gordon signed into law a bill that exempts stranded natural gas used to power Bitcoin mining operations from being taxed. This legislation will provide an additional incentive for oil and gas producers to partner with Bitcoin mining companies to monetize an oil-well byproduct (associated natural gas), turning a drag on the balance sheet into a source of revenue.
Florida
Whereas most progress in Wyoming is happening at the state level, the biggest news coming out of Florida in the crypto space is from the city of Miami. Here, Mayor Francis Suarez is trying to position the city as the new tech and crypto hub of the United States. At the city level, Mayor Suarez has made several big announcements about his plans to incorporate bitcoin as a payment option for municipal transactions, including allowing Miami city employees to be paid in Bitcoin and Miami residents to pay their property taxes and city fees in Bitcoin. With respect to mining specifically, Suarez has repeatedly voiced an interest in making Miami a hub for "green" Bitcoin mining by utilizing the city's nuclear power capacity. In an interview with Newsweek, Mayor Suarez was very transparent about his intentions to compete with other crypto-friendly states, stating that he proposed the resolution "because we're looking at states like Wyoming and making sure that we have the most progressive crypto laws."
In February the Miami City Commission voted in favor of this Suarez-proposed resolution, but it was the small municipality of Miami Lakes that recently became the first city in Florida to actually start accepting cryptocurrency for services and fees. Although the resolution to allow crypto payments passed in Miami, the program appears to still be in the planning phase. Meanwhile in early May, Miami County proposed the creation of its own cryptocurrency task force to examine the feasibility of letting residents use cryptocurrencies like Bitcoin, Litecoin, and Ethereum to pay taxes, fees, and services. There is also a proposal in the resolution to give the task force a mandate to come up with other cryptocurrency initiatives. Based on Suarez's recent statements and appearances, it's likely that this task force will be cooperating with both local leaders in states like Texas and Wyoming and leaders within the Bitcoin mining industry as they conduct their initial research.
Other Notables
This spring, Mayor Scott Conger of Jackson, Tennessee was the second American mayor to add laser eyes to his Twitter avatar. This came with his announcement of intentions to pay city employees in Bitcoin and to possibly start mining and holding Bitcoin on Jackson's balance sheet.
Similar to Wyoming's own legislation, North Dakota Senate Bill 2328 cleared the Senate in a 44-3 vote last month, and it would cut the state's extraction tax on the oil industry for wells that install natural gas flaring mitigation systems. The bill is now under consideration in the House. Also noteworthy is the city of Williston, North Dakota, which recently became the third city in the country to accept cryptocurrency for utility bill payments. A crypto-custodian bill and a bill to study "virtual currency business activities" are also in North Dakota's legislative pipeline.
Finally, in a symbolic move, the Louisiana House of Representatives recently passed House Resolution No 33, which "commends Bitcoin" for a variety of its famous characteristics, including for being "a critical tool for citizens around the world to protect themselves from currency debasement." Although this resolution had no practical impact, it is notable for its language designed to "encourage the state and local governments to consider ways that could help them benefit from the increased use of this new technology."
Bitcoin From the Bottom Up
Bottom-up innovation in the regulatory space is driving cryptocurrency adoption in the United States' federal system, with state and sub-state municipalities crafting regulatory frameworks and learning from one another. The contrast with centralized and restrictive approaches like China's could not be more stark right now.
The competition between individual states within the U.S.A. to attract Bitcoin mining operations is heating up, and it will be interesting to see how jurisdictional arbitrage opportunities shape the North American Bitcoin mining landscape in the years to come. State level regulatory decisions and legislation are already having material effects on both private and public capital markets, with industry analysts now including and giving more weight to regulatory risk factors in their valuation models. Public mining companies, who are seeing their valuations fluctuate significantly based on the political winds in their state, increasingly have an incentive to pick up and move to calmer and more predictable waters. The exodus of miners to Texas and crypto companies domiciling in Wyoming is evidence that this is already happening.
On a global level, in the mining industry we are increasingly seeing investors looking to deploy capital within the United States for the reasons of environmental sustainability, regulatory predictability and friendly tax treatment discussed above. In the mining industry now it is not uncommon to have discussions around investor aversion to traditional mining hot spots like Kazakhstan, Russia and China in favor of the United States and Canada. To be sure, this is in part because access to cheap renewable energy is increasing in North America as wind, solar, hydro, and flared natural gas availability continues to come online. But legal and regulatory considerations are also significant, as we have seen recently with respect to China. Specifically, considerations of legal recourse thanks to the U.S.'s strong contract law, emerging crypto-specific regulatory frameworks, and world-leading property rights in the United States are often top of mind. This will have a trickle-down effect in the U.S. federal system: With interest in foreign direct investment in the United States increasing, the states with extant favorable regulatory and tax frameworks combined with abundant cheap and clean power infrastructure stand to benefit greatly as first movers in this incredibly capital-intensive space.
Overall, the competition between states for crypto and mining supremacy and the growing interest in the United States from mining operations and investors around the world is extremely promising for the continuing advance of North America as a global leader in the crypto mining industry. Most importantly, we see these developments as good for the health and continuing decentralization of the Bitcoin network and other Proof of Work crypto networks more broadly. Though we are certainly biased, we at Luxor are bullish on North American mining in the long-term.
Hashrate Index Newsletter
Join the newsletter to receive the latest updates in your inbox.
---