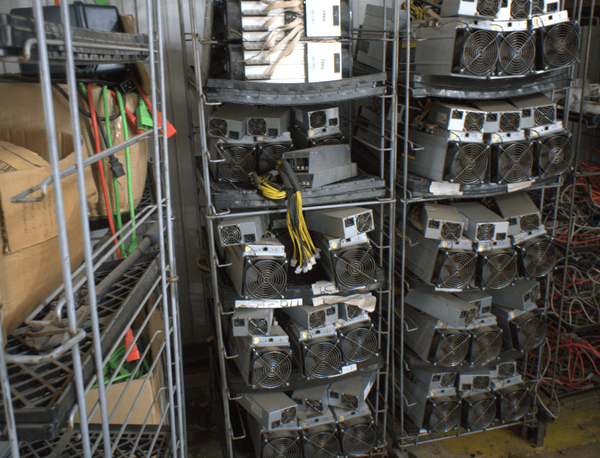 ASIC Prices for S9s, Older Generation Hardware Stagnant in August as Others Rise
Prices for older generation ASICs like the S9 and M20 were flat over August, while newer generation machines rose.
Prices for ASICs on the secondary market continue to see a strong recovery after this summer's fire sale, though values for older machines have begun to stagnate while newer models soar.
Over the month of August, the average price for S19s grew 11.8%, while S17s are selling for 32% more than they were in July (this puts the S17 basically at the same price points we saw when ASIC values hit all-times in the Spring).
Older generation machines are telling a different story, though. S9 values didn't grow notably at all over the month of August, with the average price rising only 10 cents from their July values. Similarly, the values of M20s barely budged, up just 0.8% over the month of August.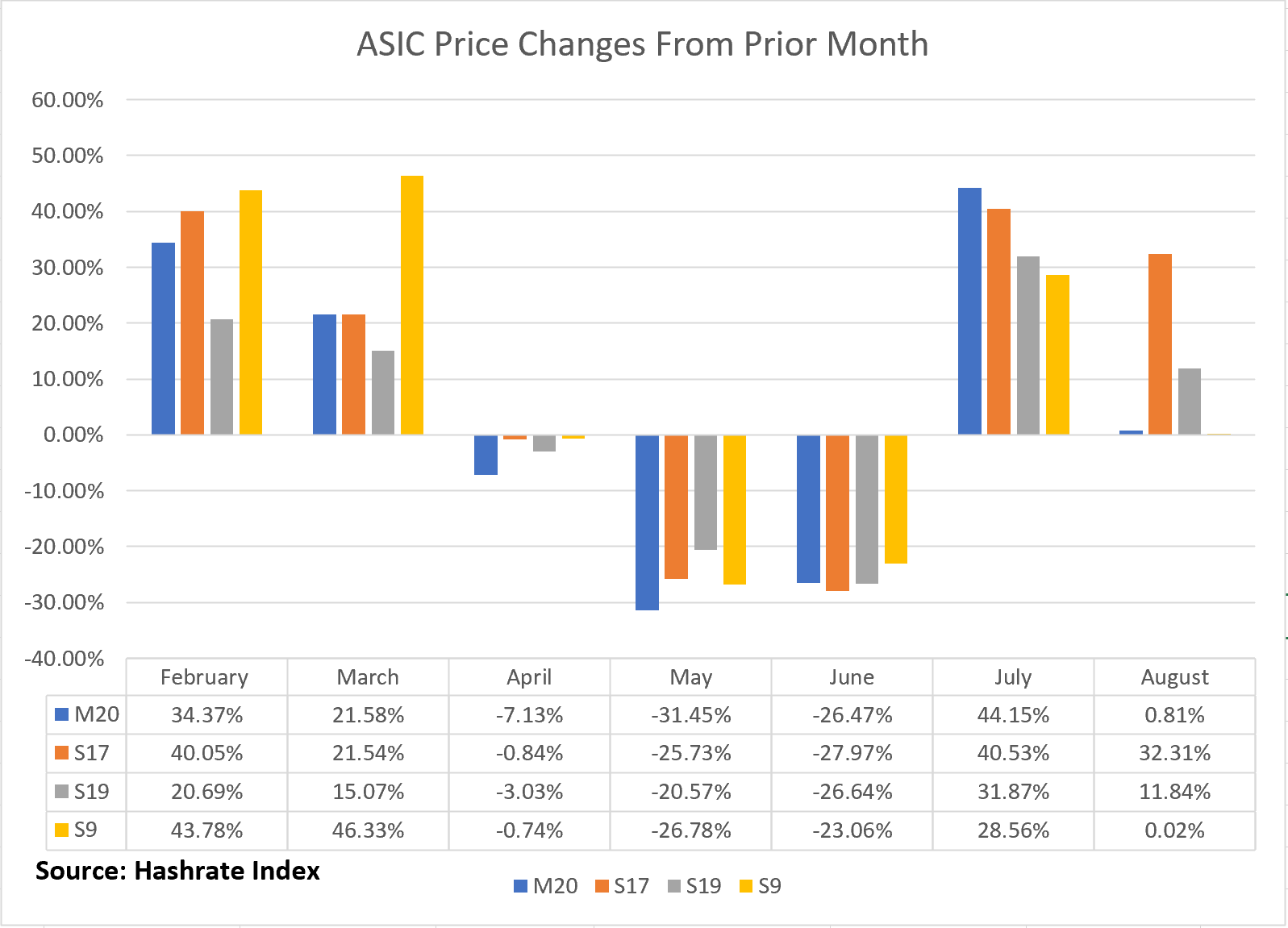 The S9 has long been a bulwark of the mining market, and per research from Galaxy Digital's Karim Helmy, they still constitute roughly 30% of all machines still in use today.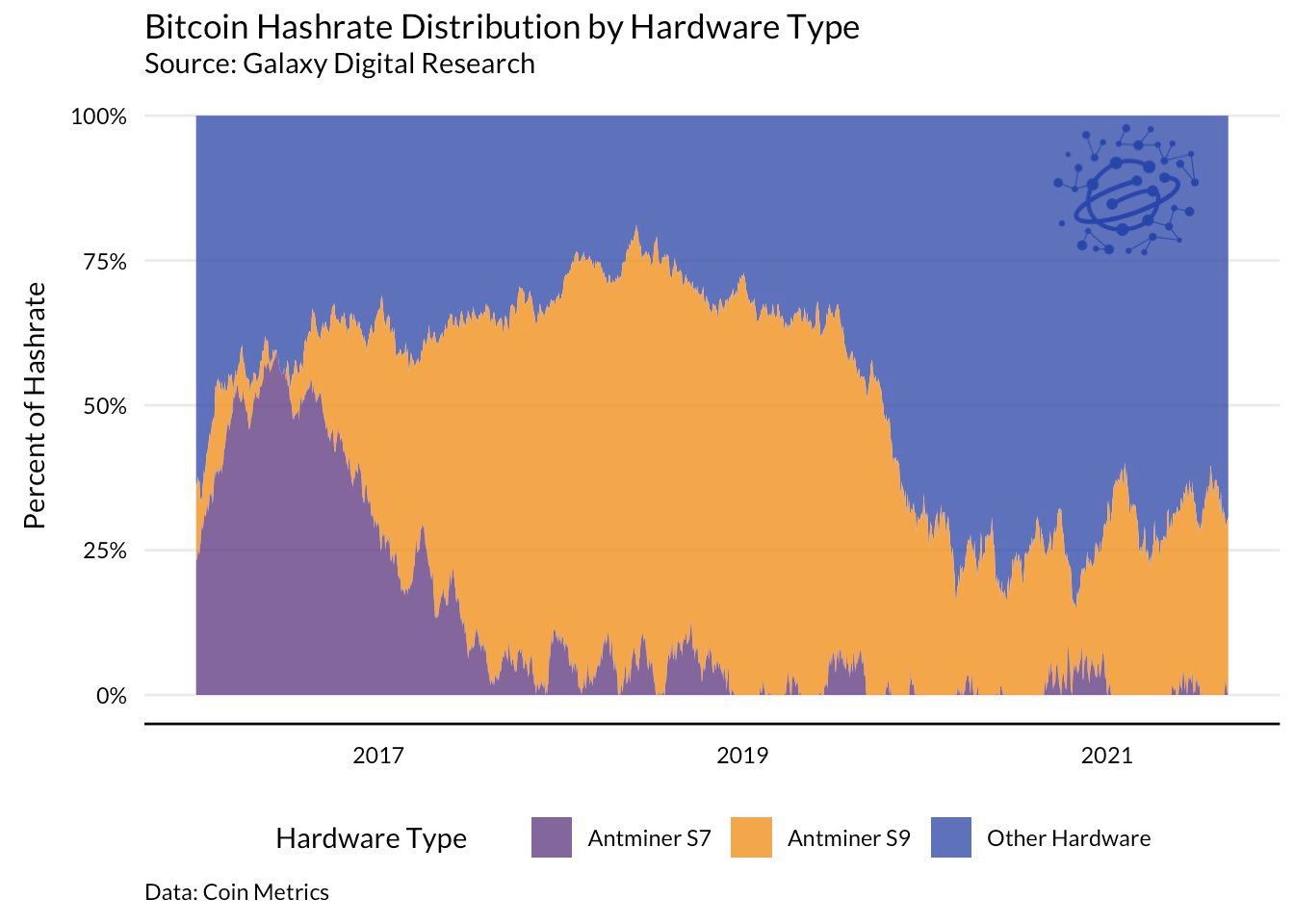 Our Rig Price data suggests that some miners are slowly phasing these machines out of their operations; the stagnation in prices, even as other models rise, could indicate some combination of the following:
Since rack space is scarce and continues to be a bottleneck for scaling operations, industrial-scale miners are scuttling S9s in favor of more efficient machines, since it takes considerably more of these older models to match the output of their newer cousins like the S19.
With S9s being taken off racks, they are flooding the market and ending up in the hands of hobbyist/home miners or miners in countries where they can access near-free electricity (e.g., Venezuela, Paraguay, and other Latin American countries)
Farm operators in Luxor's nexus have confirmed that they are shutting off S9s in favor of newer generation hardware wherever they can, corroborating the above hypotheses. For whatever S9s are finding their way onto the secondary market, we don't expect them to be unplugged for long; large-scale miners in areas with access to cheap electricity will likely buy them up so they can milk these old goats for profit, since lower electricity costs mean they do not need to worry about running machines that consume more joules per terahash than newer models.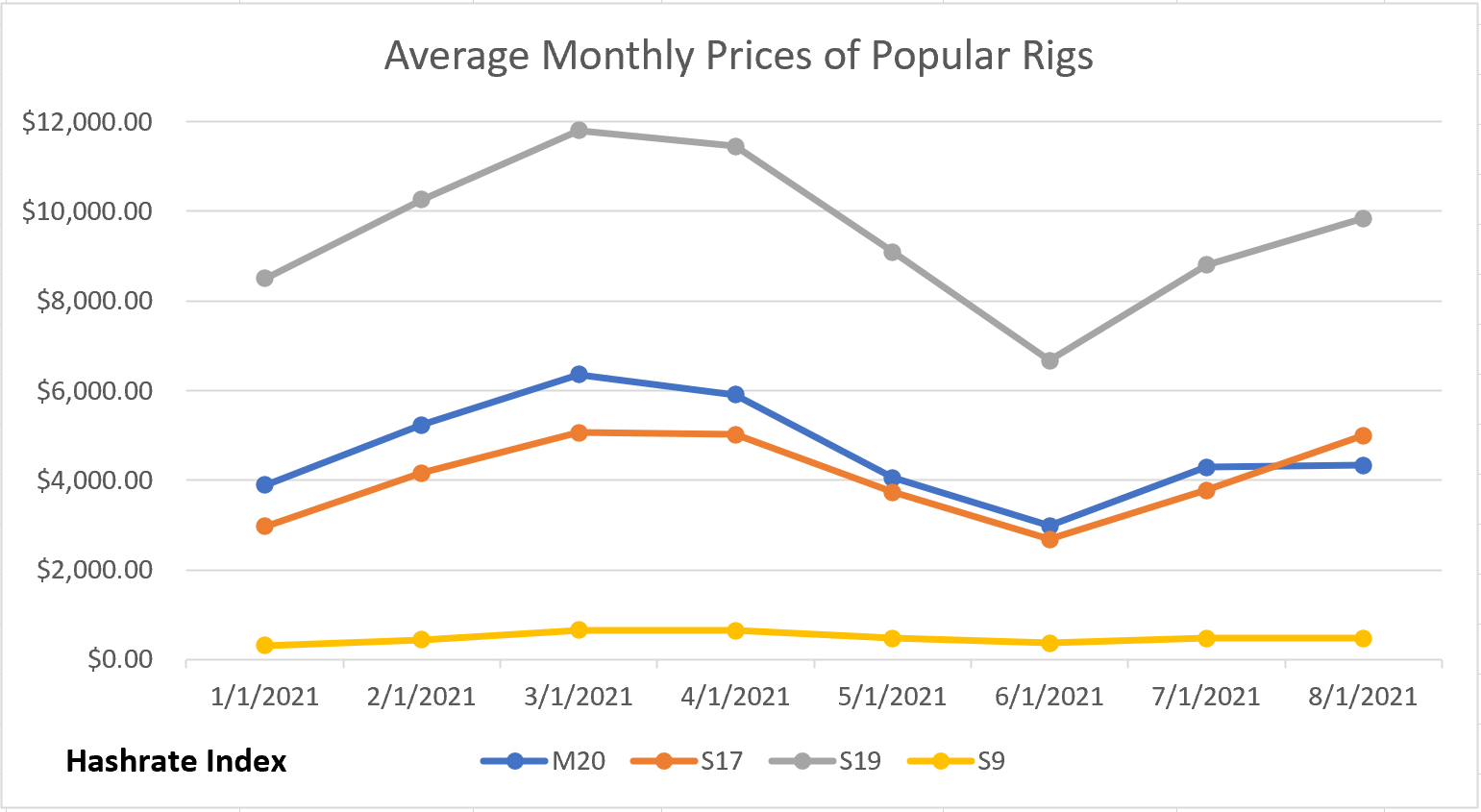 Hashrate Index Newsletter
Join the newsletter to receive the latest updates in your inbox.
---